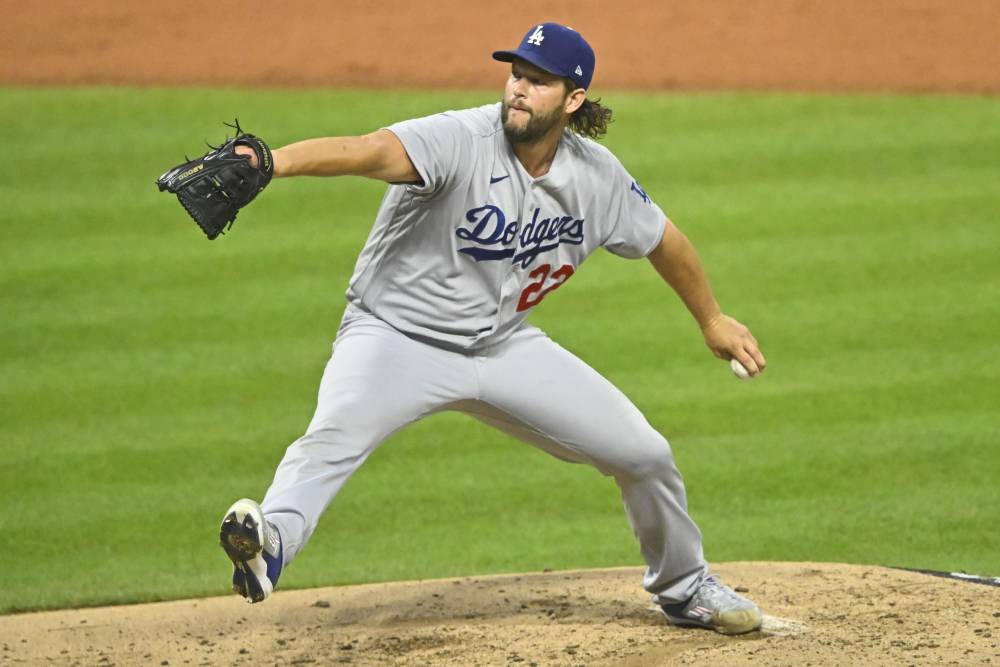 Dodgers vs Diamondbacks Prediction MLB Picks Today 8/29
Aug 29, 2023, 3:49:08 AM
© David Richard-USA TODAY Sports
Arizona Diamondbacks vs Los Angeles Dodgers: Preview and Prediction
Introduction
Get ready for an anticipated matchup as the Arizona Diamondbacks take on the Los Angeles Dodgers at Dodger Stadium on August 29, 2023. In this analysis, we delve into the strengths of both teams and provide insights into our final prediction.
Team Analysis
Arizona Diamondbacks: Seeking Momentum
The Arizona Diamondbacks have demonstrated their potential this season with a 69-62 record. Their away performance, marked by a 34-30 record, underscores their adaptability on the road. The Diamondbacks' ability to challenge elite opponents makes them a contender in any matchup.
Merrill Kelly: A Strong Asset
As the Diamondbacks gear up to face the Dodgers, Merrill Kelly emerges as a pivotal pitcher for their rotation. Kelly boasts a 10-5 record and a stellar 2.97 ERA, making him a force to be reckoned with on the mound. His consistency and control can significantly impact the game's outcome.
Dynamic Batting Lineup
The Diamondbacks' batting lineup features standout performers like Christian Walker, who has belted 28 home runs, and Corbin Carroll, maintaining a .281 batting average. Their ability to generate offense consistently provides the Diamondbacks with a competitive edge.
Los Angeles Dodgers: A Formidable Rival
The Los Angeles Dodgers, boasting an 80-49 record, pose a tough challenge for the Diamondbacks. Their dominant home record of 43-21 underscores their prowess at Dodger Stadium. The Diamondbacks must bring their best to contend with the Dodgers' strong performance.
Clayton Kershaw's Pitching Mastery
Clayton Kershaw, with an 11-4 record and a remarkable 2.52 ERA, stands as a significant obstacle for opposing hitters. Kershaw's experience and command on the mound present a formidable challenge for the Diamondbacks' lineup.
Dodgers' Hitting Power
The Dodgers feature hitters like Mookie Betts, who boasts 35 home runs, and Freddie Freeman, with a .341 batting average. Despite their impressive lineup, the pitching duel between Kershaw and Kelly could limit the offensive fireworks.
Prediction
As the Arizona Diamondbacks face off against the Los Angeles Dodgers, the prediction leans toward the under of 8.5 runs. With two of the National League's premier pitchers, Merrill Kelly and Clayton Kershaw, on the mound, a low-scoring game seems likely.
Anticipate a pitching battle that may stifle both teams' offensive production. Kelly and Kershaw's ability to keep opposing hitters at bay, combined with their consistent track records, makes the under of 8.5 runs a wise betting choice for this matchup.
Conclusion
The upcoming clash between the Arizona Diamondbacks and the Los Angeles Dodgers promises an intriguing showdown of pitching excellence. As both teams aim to secure a victory, fans can expect a game marked by strategy, determination, and a showcase of elite pitching talent. While the Diamondbacks face a formidable opponent, the pitching duel between Kelly and Kershaw underscores the potential for a tightly contested, low-scoring affair.
Upgrade to View Prediction
#1

last 30 days winnings
$1,040
#2

last 30 days winnings
$4,160
Yesterday winnings
($1,000)