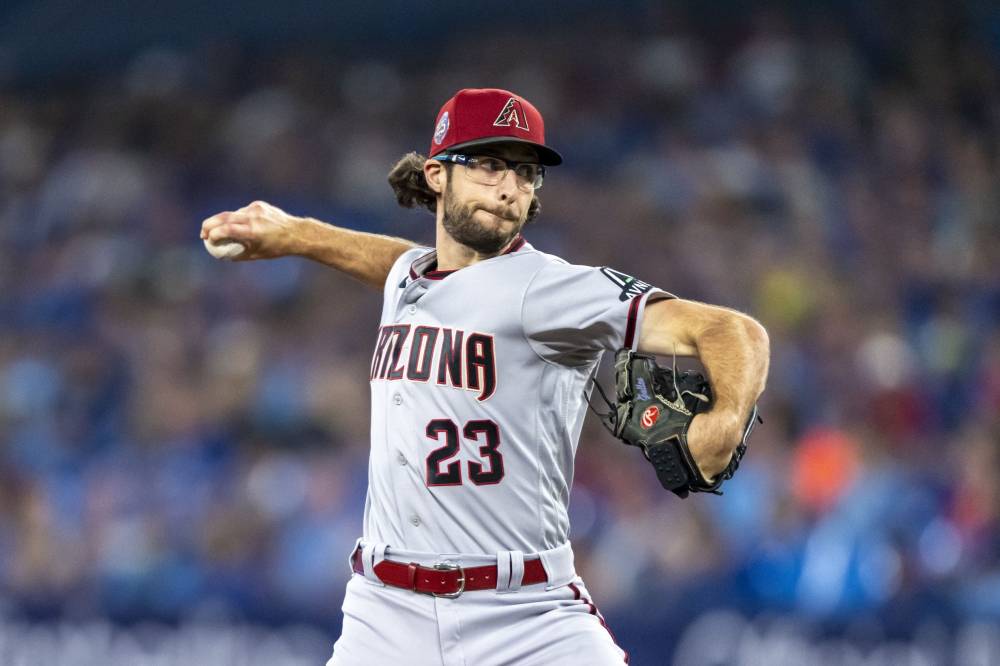 Diamondbacks vs Orioles MLB Picks Today 9/3
Sep 3, 2023, 1:32:20 AM
© Kevin Sousa-USA TODAY Sports
Orioles vs Diamondbacks: MLB Predictions, Picks, and Expert Analysis
Get ready for another thrilling MLB showdown as the Baltimore Orioles face off against the Arizona Diamondbacks at Chase Field. This clash promises a battle between two competitive teams striving to secure victory. In this comprehensive analysis, we will delve into the strengths and advantages of both teams and provide a final prediction.
Team Analysis:
Baltimore Orioles:
The Baltimore Orioles, with a notable record of 83-51, have been showcasing their prowess both on the road and at home. Boasting key players like Anthony Santander and Christian Walker, the Orioles have consistently demonstrated their ability to perform under pressure.
Hitting Analysis:
Anthony Santander's impressive performance with 26 home runs and 79 RBIs has been instrumental in bolstering the Orioles' offense. Supported by a talented lineup, the Orioles have shown that they can go toe-to-toe with any pitching staff in the league.
Pitching Analysis:
Taking the mound for the Orioles is Jack Flaherty, a pitcher with an 8-8 record, a 4.73 ERA, and 128 strikeouts. While Flaherty's numbers suggest stability, he'll need to bring his A-game to counter the formidable Diamondbacks lineup.
Arizona Diamondbacks:
The Arizona Diamondbacks, with a record of 70-65, have demonstrated their potential to dominate games at home. With players like Zac Gallen, who boasts a strong record and impressive stats, the Diamondbacks are poised to make their mark in this matchup.
Hitting Analysis:
Christian Walker's powerful performance with 29 home runs and a .271 batting average has solidified his role as a key player in the Diamondbacks' lineup. Combined with other talented players, the Diamondbacks have showcased their ability to capitalize on scoring opportunities.
Pitching Analysis:
Zac Gallen, a standout pitcher with a 14-6 record, a 3.32 ERA, and an impressive 182 strikeouts, holds a significant advantage on the mound for the Diamondbacks. His ability to control the game and limit opponent runs positions the Diamondbacks favorably in this matchup.
Prediction:
Considering the analysis of both teams and the pitching advantage that Zac Gallen brings to the Diamondbacks, our prediction leans towards the Diamondbacks securing a victory in this game. Gallen's exceptional performance and ability to control the game offer a significant advantage that could tip the scales in favor of the Diamondbacks.
As sports and betting experts, we recognize the significance of pitching prowess in determining game outcomes. With Gallen's remarkable track record, the Diamondbacks are well-positioned to capitalize on their pitching strength and secure victory at home.
Pick: Diamondbacks ML -135
Don't Miss the Action:
Baseball enthusiasts are in for a treat as the Orioles and Diamondbacks go head-to-head in a battle of skill and strategy. Whether you're a dedicated fan of one of these teams or simply enjoy the thrill of the sport, this matchup promises excitement and intensity that embody the spirit of baseball.
Stay tuned to KingPin.pro for more expert analysis, up-to-date MLB predictions, and comprehensive coverage of all your favorite sports!
Upgrade to View Prediction
#1

last 30 days winnings
$1,040
#2

last 30 days winnings
$5,730
Yesterday winnings
($430)