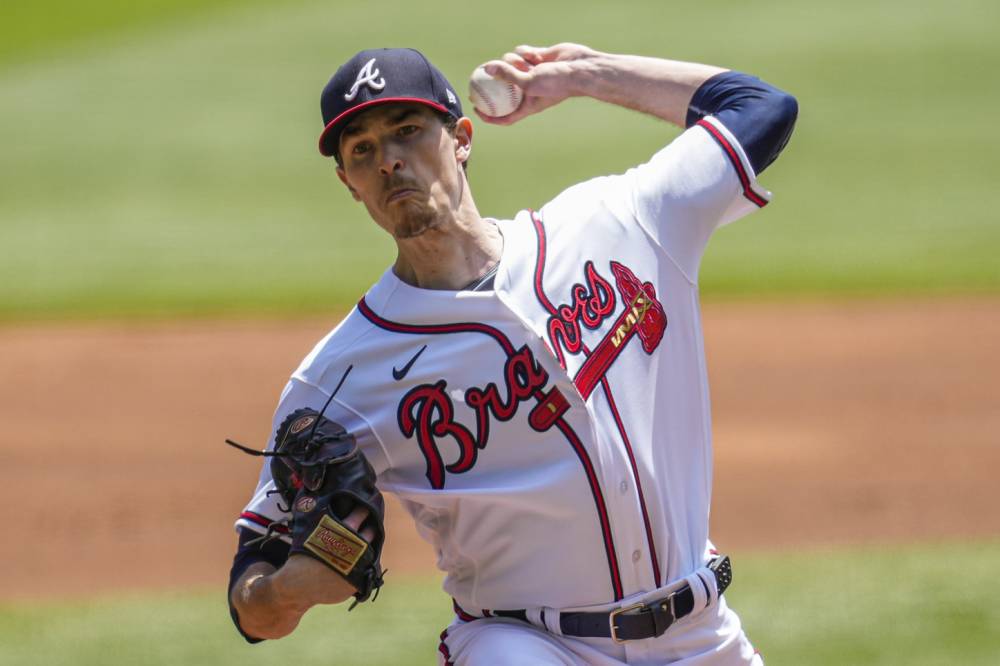 Cubs vs Braves Prediction MLB Picks Today 8/4
Aug 4, 2023, 2:03:20 AM
© Dale Zanine-USA TODAY Sports
MLB Showdown Analysis: Atlanta Braves vs Chicago Cubs
As the Atlanta Braves square off against the Chicago Cubs, all eyes are on Max Fried's return to the mound. Our in-depth analysis, based on individual player stats, team strategies, and previous performances, points to a Braves victory. Don't forget to check out the KingPin.pro iOS and Android app for more comprehensive MLB predictions.
The Atlanta Braves' Winning Formula
The Fried Factor: A Welcome Return
The return of Max Fried to the Braves' pitching lineup is a major game-changer. With a 2-1 win-loss record, an ERA of 2.08, and 25 strikeouts in just 26 innings this season, Fried's performances have been nothing short of phenomenal. His record against the Cubs has been especially commendable, hinting at his capacity to suppress their batting lineup.
Offense: Powered by Olson and Acuna Jr.
On the offensive side, the Braves rely heavily on Matt Olson and Ronald Acuna Jr. Olson, with 37 home runs and 91 RBIs, provides a significant power source. Acuna Jr., with a .335 average, brings consistency to the Braves' batting lineup. This dynamic duo offers the Braves a significant edge over the Cubs.
Injury Concerns: Rising Above the Challenges
Despite the injury list featuring players like Sam Hilliard and Dylan Lee, the Braves have enough depth and versatility in their lineup, with the likes of Olson and Acuna Jr., and now the returning Fried, to effectively navigate these challenges.
Assessing the Chicago Cubs: Challenges and Possibilities
Cubs' Pitching: Kyle Hendricks' Test
For the Cubs, Kyle Hendricks, with a 4-5 record, a 3.49 ERA, and a WHIP of 1.06, faces a tough test against the Braves' potent batting lineup. Hendricks will need to bring his A-game to counter the offensive prowess of the Braves.
Cubs' Offense: Wisdom and Hoerner Leading the Charge
Patrick Wisdom and Nico Hoerner are key to the Cubs' offense. Wisdom, with 19 home runs, offers much-needed power, while Hoerner, with a .277 average, adds consistency. Their performance against the Braves' pitching, especially Fried, will be crucial.
Injury Update: The Impact of Absentees
The absences of Ethan Roberts and Nick Burdi due to injuries could potentially affect the Cubs' pitching depth. These will test the depth of the Cubs' roster and could play a role in the game's outcome.
Prediction
Given Max Fried's return and historical dominance against the Cubs, the scales tip in favor of a Braves victory. Despite their own injury concerns, the Braves have the depth and resilience to navigate these challenges. The Cubs, on the other hand, face a significant task in countering Fried's threat and making up for Stroman's absence.
While we provide well-researched predictions, the inherent unpredictability of sports means there is always a degree of uncertainty. Betting responsibly is encouraged. For more expert MLB analysis and predictions, join us at KingPin.pro.
Pick: Braves ML
Upgrade to View Prediction
#1

last 30 days winnings
$1,040
#2

last 30 days winnings
$5,730
Yesterday winnings
($430)