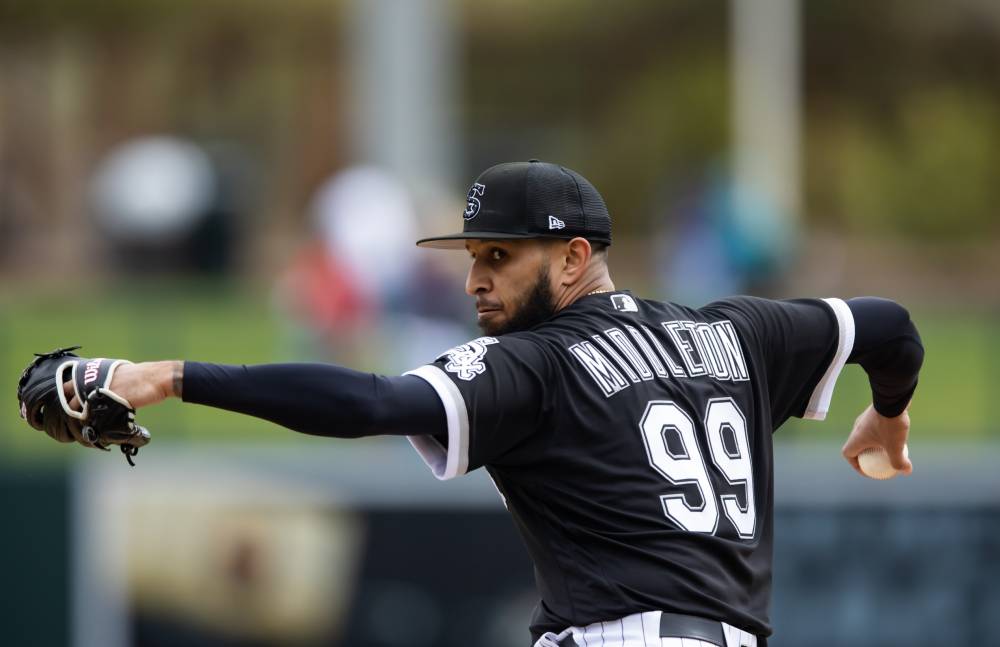 Chicago White Sox vs Cleveland Guardians Prediction 3/16
Mar 15, 2023, 11:24:40 PM
Photo Credit © Mark J. Rebilas-USA TODAY Sports
As the MLB 2023 Spring Training season continues, the 8-6 Chicago White Sox are set to face off against the 5-11 Cleveland Guardians on March 16th, 2023, at 4:05 PM at Goodyear Ballpark in Goodyear, Arizona. Both teams are looking to fine-tune their lineups and strategies before the regular season begins. In this in-depth prediction article, we will analyze each team's hitting and pitching performances, discuss injuries, and provide our expert pick for today's game. Stay updated with the latest MLB picks and parlays through the KingPin.pro iOS and Android app, which offers mlb picks free and provides access to mlb expert picks, mlb picks consensus, and more.
Chicago White Sox
Hitting
The White Sox's offensive production has been solid throughout Spring Training, with the team currently holding a .262 batting average. Jake Burger has been leading the charge with 4 home runs and a .229 AVG, while Roman Quinn has contributed with 3 home runs and a .143 AVG. The team has also seen impressive performances from Adam Hackenberg and Simon Rodriguez, both boasting 1.000 AVGs. With these powerful hitters on their roster, the White Sox could potentially cause problems for the Guardians' pitching staff.
Pitching
Chicago's pitching staff has shown mixed results, with a 4.35 ERA and a 1.40 WHIP. While these numbers aren't necessarily dominant, the White Sox have managed to secure wins in crucial moments. As the team continues to make adjustments during Spring Training, they'll need to focus on improving their pitching consistency to gain an edge over the Guardians.
Cleveland Guardians
Hitting
The Guardians' hitting performance during Spring Training has been less than ideal, with the team holding a .247 batting average. Despite their struggles, they've managed to score 88 runs, which shows that they're capable of generating offense when needed. Key players to watch include George Valera, who has been sidelined due to injury but could make a difference if he returns to the lineup.
Pitching
Cleveland's pitching staff has had a rough go in Spring Training, with a team ERA of 6.64 and a WHIP of 1.65. The Guardians will need to address these issues before the regular season begins, as their current pitching performance could prove detrimental in games against powerful hitting teams like the White Sox.
Injuries
Chicago White Sox: A.J. Alexy (RP) is listed as day-to-day as of March 11th.
Cleveland Guardians: George Valera (RF) is listed as out since March 12th.
Prediction
Taking into account the current form of both teams, the Chicago White Sox hold the advantage in this matchup. With a stronger hitting lineup and a more consistent pitching performance, the White Sox should be able to overcome the Guardians' struggling pitching staff. While the Guardians have shown some offensive potential, their pitching issues will likely continue to hamper their chances of securing a victory.
That being said, our mlb predictions 2023 and mlb picks for today point towards the Chicago White Sox emerging victorious in this Spring Training showdown. Be sure to keep an eye on our mlb picks today, mlb picks parlays, and mlb free picks to stay updated on the latest odds and predictions.
Pick: Chicago White Sox
Remember to download the KingPin.pro iOS and Android app for access to all of our mlb picks and parlays, mlb expert picks, mlb predictions 2022, and much more. The app offers a wide variety of features, including
#1

#2