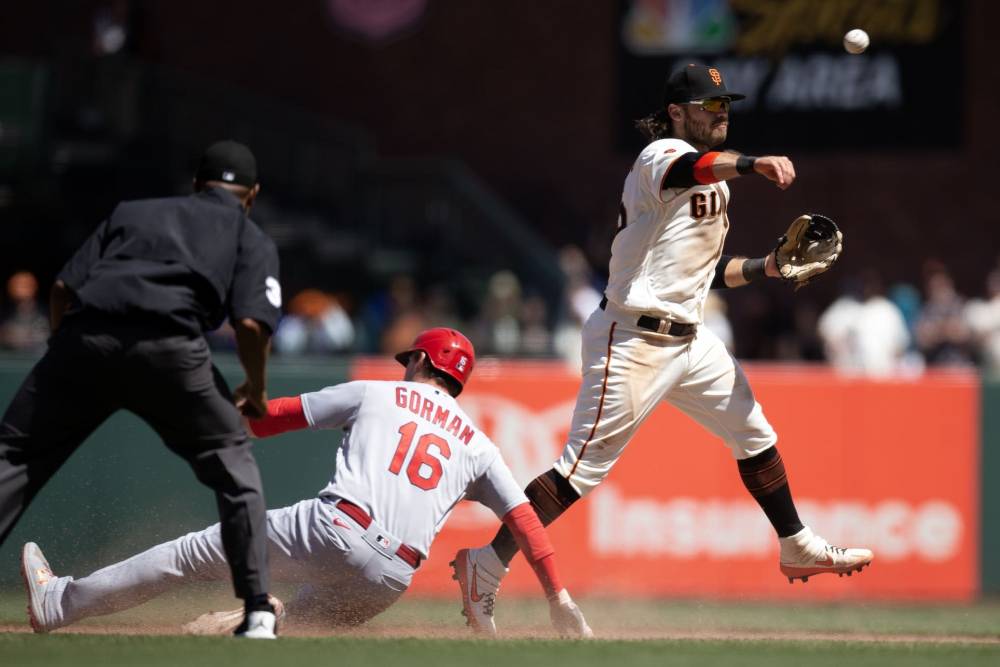 Cardinals vs Giants Prediction MLB Picks Free 6/12
Jun 12, 2023, 6:31:21 AM
© D. Ross Cameron-USA TODAY Sports
Introduction:
On June 12, 2023, the San Francisco Giants will take on the St. Louis Cardinals in an exciting clash at Busch Stadium. Both teams will be eager to secure a victory and maintain their position in their respective divisions. In this comprehensive preview, we will delve into the strengths and weaknesses of each team, focusing on pitching, hitting, and injuries. Moreover, we'll provide a detailed prediction as well.
Pitching Analysis:
The probable pitchers for this game are Logan Webb for the San Francisco Giants and Matthew Liberatore for the St. Louis Cardinals. Webb has been a standout performer for the Giants this season, with a 4-6 record, a 3.09 ERA, and a 1.09 WHIP. His ability to generate strikeouts and limit walks has made him a reliable asset in the Giants' rotation. On the other hand, Liberatore has struggled with a 1-2 record, a 6.00 ERA, and a 1.60 WHIP in limited appearances. His inconsistent performances and difficulties with command make him vulnerable against the Giants' potent lineup.
Hitting Analysis:
Both teams possess offensive talent, but the Giants have showcased greater consistency and power at the plate. The Giants have been led by Michael Conforto, who has contributed 12 home runs, 33 RBIs, and a .242 batting average. Additionally, Thairo Estrada has been a key contributor with a .297 batting average and impressive on-base and slugging percentages. The Cardinals, led by Nolan Gorman, have displayed decent power with 15 home runs and 46 RBIs. However, the Giants' overall hitting depth gives them an edge in this matchup.
Injury Update:
Injuries have impacted both teams leading up to this game. The Giants have dealt with the absence of Alex Wood and Ross Stripling due to injuries, which could potentially affect their pitching depth. Meanwhile, the Cardinals have faced injury concerns with Lars Nootbaar and Tyler O'Neill, which may weaken their lineup. However, the Giants seem to have weathered the injury challenges more effectively and have maintained a competitive edge.
Prediction
Considering the analysis of the pitching matchup, hitting statistics, and injury updates, the San Francisco Giants are favored to come out on top in this game. Logan Webb's impressive performances this season make him a formidable force on the mound, especially against a struggling Matthew Liberatore. The Giants' pitching advantage, combined with their consistent hitting production, should give them the upper hand.
Furthermore, the Giants have already taken a 3-1 series lead against the Cardinals this season, demonstrating their ability to handle their opponents. With their solid overall record and the Cardinals' struggles at home, the Giants are in a favorable position to secure the victory.
In conclusion, the San Francisco Giants are expected to emerge victorious in this game against the St. Louis Cardinals. Logan Webb's reliable pitching and Matthew Liberatore's struggles should contribute to the Giants' success. Be sure to tune in and witness an exciting matchup between these two teams as they battle for a crucial win.
Pick: Giants ML -130
#1

last 30 days winnings
$1,040
#2

last 30 days winnings
$5,730
Yesterday winnings
($430)