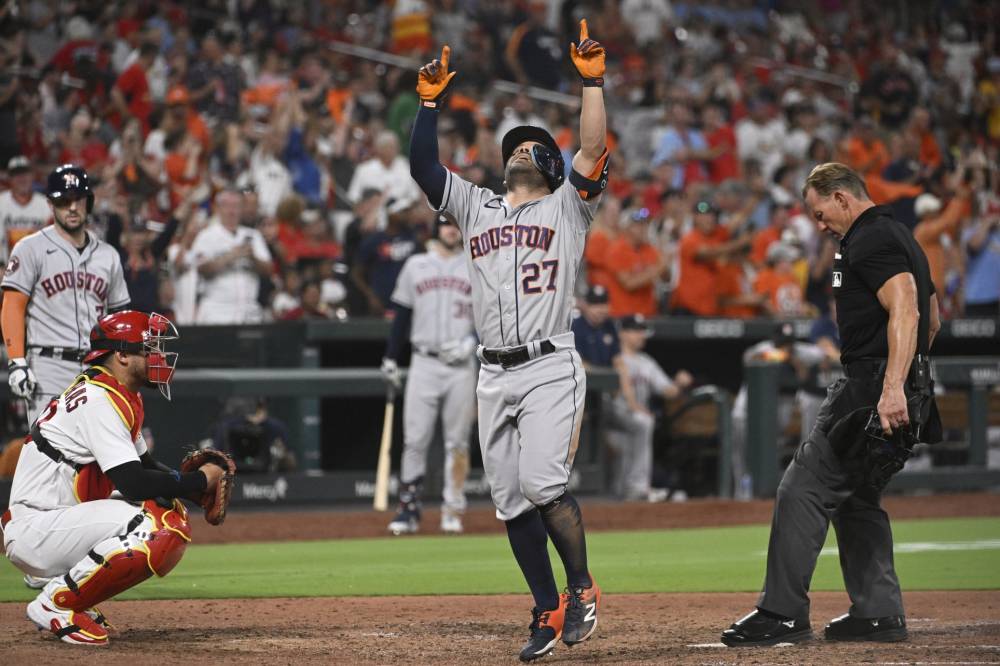 Cardinals vs Astros Prediction MLB Picks for Today 6/29
Jun 29, 2023, 8:23:05 AM
© Joe Puetz-USA TODAY Sports
St. Louis Cardinals vs. Houston Astros MLB Prediction:
Introduction
Welcome to KingPin.pro, your trusted source for MLB predictions and expert picks. In this article, we'll provide an in-depth analysis of the upcoming game between the St. Louis Cardinals and Houston Astros. We'll delve into each team's recent performances, pitching matchups, offensive strengths, and injury updates. Join us as we make our prediction for this thrilling game, set to take place at Busch Stadium on June 29, 2023.
Review of Teams
St. Louis Cardinals
The St. Louis Cardinals enter this game following a recent victory against the Houston Astros. Although the team has struggled this season with a 33-46 record, they have the advantage of playing at home, where they hold a 15-23 record.
Offensively, the Cardinals are led by Nolan Arenado, who has recorded 16 home runs and 54 RBIs. Their lineup possesses power and the ability to produce runs against tough opponents.
On the mound, the Cardinals will rely on veteran pitcher Adam Wainwright. Wainwright boasts an impressive 13-1 career record against the Astros, with a remarkable 1.48 ERA. His experience and dominance against Houston give the Cardinals a significant advantage in this matchup.
Injury Report:
The Cardinals have several players listed as day-to-day, including Nolan Arenado. However, their overall health and Wainwright's performance history against the Astros should compensate for any potential absences.
Houston Astros
The Houston Astros look to bounce back after their recent loss against the Cardinals. With a 43-37 record, the Astros have shown their competitiveness throughout the season. They have a solid away record of 21-18, indicating their ability to perform well on the road.
Offensively, the Astros are led by Yordan Alvarez, who has hit 17 home runs and recorded 55 RBIs. Their lineup features power hitters capable of producing runs in any game.
On the pitching side, the Astros will start J.P. France, who holds a 2-3 record with a 3.54 ERA. While France has shown potential, he will face a tough challenge against a Cardinals team eager to build on their recent victory.
Injury Report:
The Astros have several players listed on the injury report, including Yordan Alvarez and Michael Brantley. Their absence could impact the team's offensive firepower, potentially giving the Cardinals an advantage.
Prediction
Based on the available data and analysis, our prediction for this game is that the St. Louis Cardinals will emerge victorious. The Cardinals have a significant advantage with Adam Wainwright on the mound, given his historical dominance against the Astros. With a career record of 13-1 and an impressive 1.48 ERA against Houston, Wainwright has consistently stifled their offense.
While the Astros have a strong lineup, their injury concerns and the Cardinals' recent victory should give the home team the momentum they need to secure a win. Expect Wainwright to showcase his skills and lead the Cardinals to a hard-fought victory.
Conclusion
Be sure to tune in to the thrilling game between the St. Louis Cardinals and Houston Astros at Busch Stadium on June 29, 2023. With Adam Wainwright's historical dominance against the Astros, the Cardinals have a great opportunity to secure another victory. For the best MLB predictions and expert picks, visit KingPin.pro.
Pick: Cardinals ML -105
Upgrade to View Prediction
#1

last 30 days winnings
$1,040
#2

last 30 days winnings
$7,630