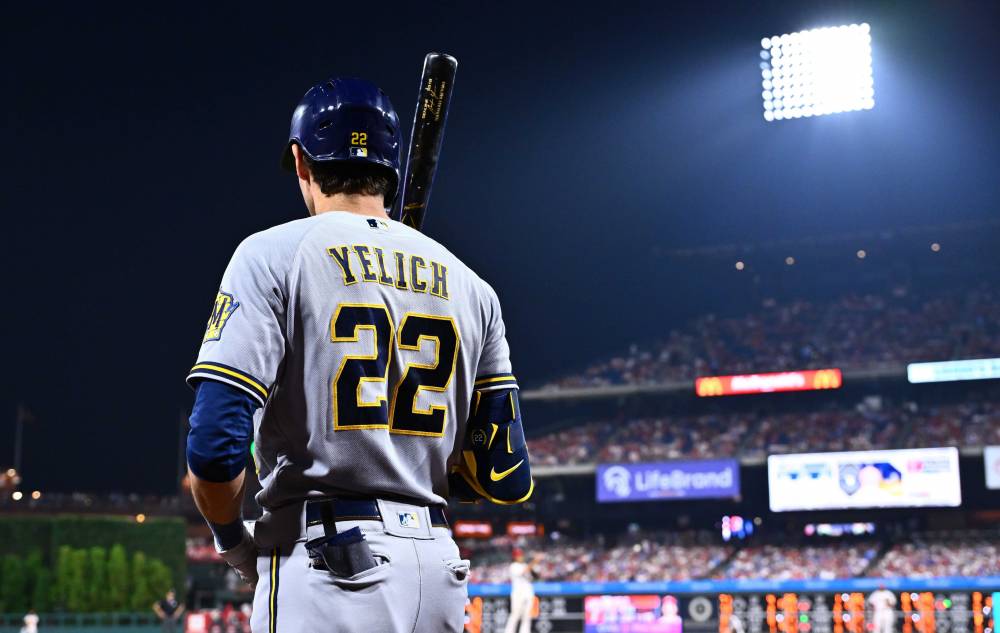 Brewers vs Phillies Prediction MLB Picks Today 9/1
Sep 1, 2023, 4:34:23 AM
© Kyle Ross-USA TODAY Sports
Phillies vs Brewers: MLB Predictions, Picks, and Expert Analysis
Get ready for another exciting MLB clash as the Philadelphia Phillies take on the Milwaukee Brewers at American Family Field. In this comprehensive analysis, we'll delve into the pitching, hitting, and injury factors that could shape the outcome of this game. As sports and betting experts, we're here to provide you with the insights you need to make well-informed decisions.
Team Analysis:
Philadelphia Phillies:
The Philadelphia Phillies, with a record of 74-59, are performing well on the road with a 33-33 record. However, facing the Brewers in Milwaukee presents a challenge. Kyle Schwarber's power-hitting ability with 37 home runs and a .188 average stands out, but they'll need to overcome Freddy Peralta's pitching prowess.
Hitting Analysis:
Kyle Schwarber's impressive 37 home runs and 85 RBIs have been a key component of the Phillies' offense. His ability to drive in runs makes him a threat in their lineup. However, facing Freddy Peralta's skillful pitching adds complexity to their task.
Pitching Analysis:
Zack Wheeler, with a 10-6 record, a 3.59 ERA, and 175 strikeouts, takes the mound for the Phillies. Wheeler's solid performance this season provides a strong foundation for the team, but he'll face a tough Brewers lineup.
Injury Report:
The Phillies are currently dealing with injuries to Cristian Pache and Ranger Suarez, which could impact their lineup and pitching rotation. However, these injuries might not be the sole determining factor in the game's outcome.
Milwaukee Brewers:
The Milwaukee Brewers hold a record of 74-59 and boast a strong home record of 38-27. With a recent victory against the San Diego Padres, the Brewers have momentum on their side. Willy Adames' 21 home runs and .214 average contribute to their offensive prowess.
Hitting Analysis:
Willy Adames' power-hitting with 21 home runs and 62 RBIs has bolstered the Brewers' lineup. His ability to deliver crucial hits makes him a valuable asset. Facing Zack Wheeler presents a challenge, but the Brewers have the potential to exploit his vulnerabilities.
Pitching Analysis:
Freddy Peralta, with an 11-8 record, a 3.95 ERA, and 177 strikeouts, is set to take the mound for the Brewers. Peralta's strong strikeout capabilities provide an advantage, but he'll need to be mindful of the Phillies' hitters.
Injury Report:
The Brewers are dealing with injuries to Aaron Ashby, Julio Teheran, Blake Perkins, J.C. Mejia, and Adrian Houser. These injuries might influence specific roles within the team, but the Brewers have shown resilience.
Prediction:
In this matchup, we predict the Milwaukee Brewers to secure the victory. Their recent success at home, combined with a previous series win against the Phillies in Philadelphia, positions them favorably. The Brewers' ability to capitalize on their home-field advantage, coupled with their consistent performance, makes them a strong contender.
As sports and betting experts, we anticipate the Brewers continuing their winning streak at home. The -1.5 run line might also be an intriguing option, considering their recent dominant performances at American Family Field.
Stay tuned for an exciting MLB clash between the Philadelphia Phillies and the Milwaukee Brewers. For more expert analysis and MLB predictions, continue following KingPin.pro.
Pick: Brewers ML +100
Upgrade to View Prediction
#1

last 30 days winnings
$1,040
#2

last 30 days winnings
$5,870
Yesterday winnings
($1,360)