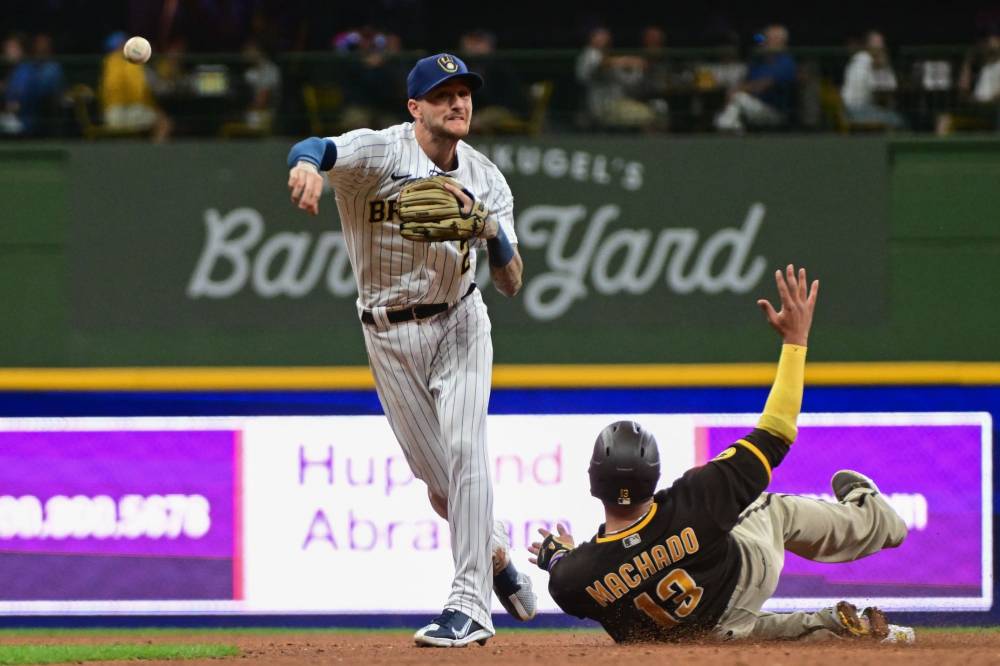 Brewers vs Padres Prediction MLB Picks Today 8/27
Aug 27, 2023, 1:24:41 AM
© Benny Sieu-USA TODAY Sports
San Diego Padres vs Milwaukee Brewers: Expert Analysis and Prediction
Introduction
The upcoming showdown between the San Diego Padres and the Milwaukee Brewers on August 27, 2023, at American Family Field holds the promise of intense competition. As fans and bettors eagerly await this matchup, we delve into an in-depth preview, examining various aspects of the game. From probable pitchers to recent team performance, we provide comprehensive insights.
Team Analysis
San Diego Padres
The San Diego Padres, with a record of 61-68, are focused on making an impact in this game. As they face a formidable Brewers lineup, the Padres are equipped with a mix of talent and determination. Their strategies on both offense and defense will be pivotal in determining the game's outcome.
Pitching Analysis
Michael Wacha, a key pitcher for the Padres, boasts an impressive 10-2 record with an ERA of 2.63. Wacha's ability to control the game and keep opposing hitters at bay will play a critical role. His consistency and precision on the mound contribute to the Padres' confidence in their ability to limit the Brewers' offensive production.
Hitting Analysis
The Padres' offense, led by Manny Machado, has demonstrated power and prowess. With 25 home runs and a .251 batting average, Machado's contributions to his team's scoring efforts cannot be overlooked. His ability to deliver clutch hits will be pivotal, but the challenge is significant against a skilled Brewers pitching staff.
Milwaukee Brewers
The Milwaukee Brewers, with a 71-57 record, are determined to maintain their dominance on their home turf. Their performance this season, coupled with their strong roster, positions them as tough contenders for victory in this matchup.
Pitching Analysis
Adrian Houser, a reliable pitcher for the Brewers, will take the mound. Houser's season has been marked by consistency, reflected in his 5-4 record and a 4.28 ERA. Houser's ability to keep the Padres' hitters off balance will be instrumental in maintaining control of the game's tempo and limiting run-scoring opportunities.
Hitting Analysis
The Brewers' lineup, guided by Willy Adames, has shown both power and potential. Adames' 21 home runs and .216 batting average make him a significant threat in the batter's box. His ability to drive in runs will be crucial in contributing to the Brewers' offensive output.
Prediction
Considering the strengths of the pitching staffs and the potential challenges for hitters on both sides, betting on the under of 9 runs appears to be a strategic choice.
Michael Wacha's ability to contain the Brewers' offense and Adrian Houser's consistency in stifling opposing hitters suggest a matchup where runs may be at a premium. With both pitchers capable of dictating the game's rhythm, the odds of a lower-scoring affair are compelling. Adrian Houser has a record of 0-1 with an ERA of 1.86 and 24 strikeouts in 6 appearances versus the Padres in his career and Michael Wacha has a record of 6-1 with an ERA of 3.99 and 76 strikeouts in 16 appearances versus the Brewers in his career.
In conclusion, the combination of strong pitching and well-matched hitting lineups points toward an under 9 runs scenario. As both teams strive to assert their dominance, the focus on run prevention and strategic pitching decisions further enhance the likelihood of a game that falls within this range.
Upgrade to View Prediction
#1

last 30 days winnings
$1,040
#2

last 30 days winnings
$5,870
Yesterday winnings
($1,360)