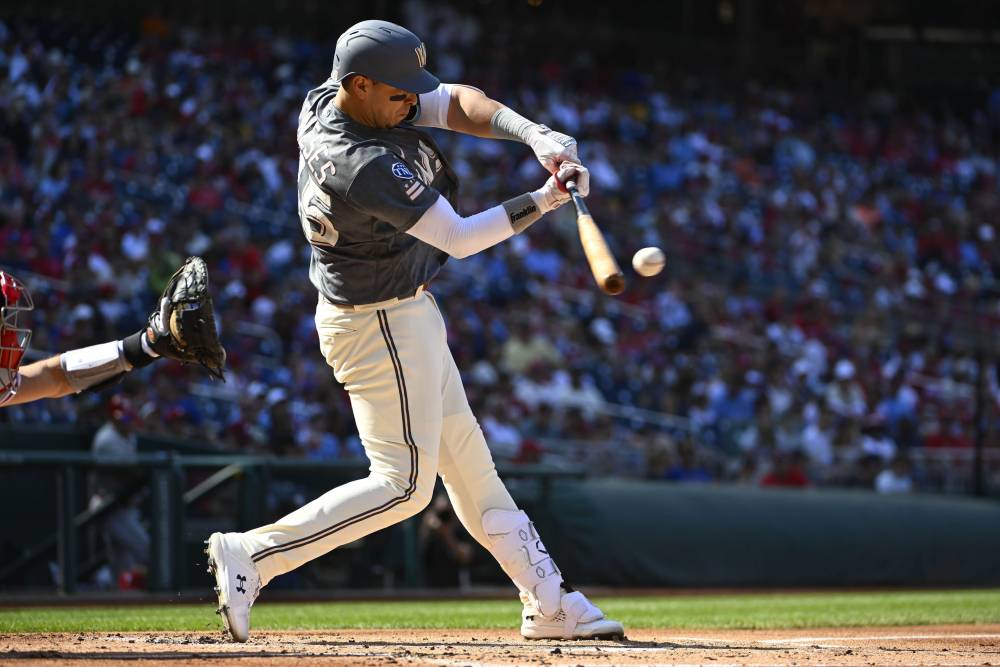 Blue Jays vs Nationals Prediction MLB Experts Picks 8/28
Aug 28, 2023, 7:30:19 AM
© Brad Mills-USA TODAY Sports
Washington Nationals vs Toronto Blue Jays: Preview and Prediction
Introduction
The matchup between the Washington Nationals and the Toronto Blue Jays on August 28, 2023, at Rogers Centre promises an exciting showdown. As fans gear up for this game, we delve into the details to analyze key elements that could influence the outcome.
Team Analysis
Washington Nationals
The Washington Nationals, with a record of 61-70, are determined to showcase their resilience and put up a fight against the favored Blue Jays. Despite their current standing, the Nationals have demonstrated their ability to compete and keep games within reach.
Pitching Analysis
Josiah Gray will take the mound for the Nationals. With a record of 7-10 and a 3.85 ERA, Gray has shown the capability to navigate through challenging situations. His ability to control the game and limit opposing hitters will be instrumental in the Nationals' efforts to keep the game close.
Hitting Analysis
The Nationals' lineup, led by Lane Thomas, possesses the power and potential to create offensive opportunities. Thomas' 20 home runs and .283 batting average make him a significant contributor to the team's run production. His ability to deliver key hits will be crucial in shaping the Nationals' performance.
Toronto Blue Jays
The Toronto Blue Jays, with a record of 71-60, are favored in this matchup and are looking to secure a victory at home. With a potent offense and solid pitching, the Blue Jays are a force to be reckoned with.
Pitching Analysis
Kevin Gausman will be on the mound for the Blue Jays. With a 9-8 record and a 3.23 ERA, Gausman has demonstrated his ability to control the game and strike out opposing batters. His pitching prowess will be pivotal in the Blue Jays' pursuit of victory.
Hitting Analysis
The Blue Jays' lineup, led by Vladimir Guerrero Jr., boasts both power and consistency. Guerrero Jr.'s 20 home runs and .268 batting average make him a key player in driving the team's offensive production. His capability to deliver crucial hits will play a significant role in the Blue Jays' efforts.
Prediction
While the Toronto Blue Jays are favored, the Washington Nationals have the potential to keep the game competitive and at least cover the +1.5 run line. Josiah Gray's ability to navigate through innings and the Nationals' hitting capabilities suggest that they can keep the game within reach.
Gray's recent performances indicate his potential to limit the Blue Jays' offensive output, and the Nationals' lineup, including Lane Thomas, has the power to capitalize on scoring opportunities.
In conclusion, the prediction leans toward the Washington Nationals keeping the game close enough to cover the +1.5 run line. Despite the odds, Gray's pitching and the Nationals' ability to create offensive opportunities position them to compete effectively against the Toronto Blue Jays.
Upgrade to View Prediction
#1

last 30 days winnings
$1,040
#2

last 30 days winnings
$5,870
Yesterday winnings
($1,360)