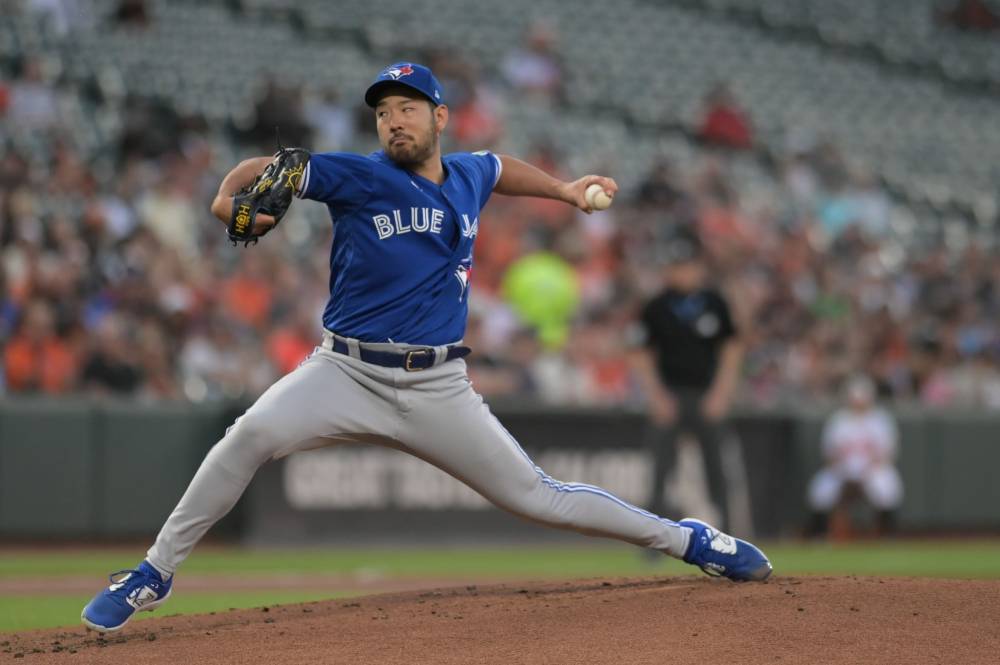 Blue Jays vs Guardians Prediction MLB Experts Picks 8/27
Aug 27, 2023, 1:18:59 AM
© Tommy Gilligan-USA TODAY Sports
Cleveland Guardians vs Toronto Blue Jays: Expert Analysis and Prediction
Introduction
The anticipated matchup between the Cleveland Guardians and the Toronto Blue Jays on August 27, 2023, at Rogers Centre is set to captivate baseball fans and bettors alike. In this comprehensive preview, we delve into key aspects of the game, from probable pitchers to recent team performances.
Team Analysis
Cleveland Guardians
The Cleveland Guardians, with a 61-69 record, are determined to make their mark in this clash. As they face the Blue Jays, they aim to exhibit resilience both on the road and at home. Their strategic gameplay and determination make them worthy contenders, but the challenge ahead is formidable.
Pitching Analysis
Taking the mound for the Guardians is right-hander Noah Syndergaard. Syndergaard's season has been marked by challenges, evident in his 6.42 ERA and a WHIP of 1.40. As he faces a potent Blue Jays lineup, Syndergaard's ability to adapt and execute precise pitches will play a crucial role in his team's efforts to control the game.
Hitting Analysis
Guardians' standout hitter Jose Ramirez will be a key player to watch. With 20 home runs and a .278 batting average, Ramirez has the potential to shift the momentum of the game with his powerful hitting. His ability to deliver timely hits will be pivotal in the Guardians' offensive strategy against the Blue Jays.
Toronto Blue Jays
The Toronto Blue Jays, boasting a 71-59 record, are on a mission to continue their ascent in the AL East standings. With a dynamic roster and strong home record, the Blue Jays are well-positioned to secure victory in this matchup.
Pitching Analysis
On the mound for the Blue Jays is left-hander Yusei Kikuchi. Kikuchi's dominance against the Guardians is a noteworthy narrative, highlighted by his 9-4 record, 3.52 ERA, and 1.23 WHIP. His ability to stifle the Guardians' offense gives the Blue Jays a significant advantage and amplifies their prospects of emerging victorious.
Hitting Analysis
The Blue Jays' hitting lineup, led by Vladimir Guerrero Jr., showcases formidable power. With 19 home runs and 74 RBIs, Guerrero Jr.'s contributions extend beyond statistics. His impact on the game's dynamics, coupled with the collective efforts of his teammates, bolsters the Blue Jays' offensive potency.
Prediction
Yusei Kikuchi's remarkable history of dominance against the Guardians, combined with his impressive season statistics, makes the Toronto Blue Jays strong contenders for victory in this matchup.
Kikuchi's ability to neutralize the Guardians' hitting capabilities, coupled with the Blue Jays' well-rounded lineup, enhances their prospects of securing a win. Moreover, the Blue Jays' recent triumph over the Guardians serves as a confidence booster, reaffirming their ability to outperform their opponents.
In summary, the Toronto Blue Jays possess a clear advantage, particularly with Yusei Kikuchi's history of excellence against the Guardians. Their formidable lineup and strategic gameplay position them as frontrunners to secure victory in this anticipated clash.
Upgrade to View Prediction
#1

last 30 days winnings
$1,040
#2

last 30 days winnings
$5,730
Yesterday winnings
($430)