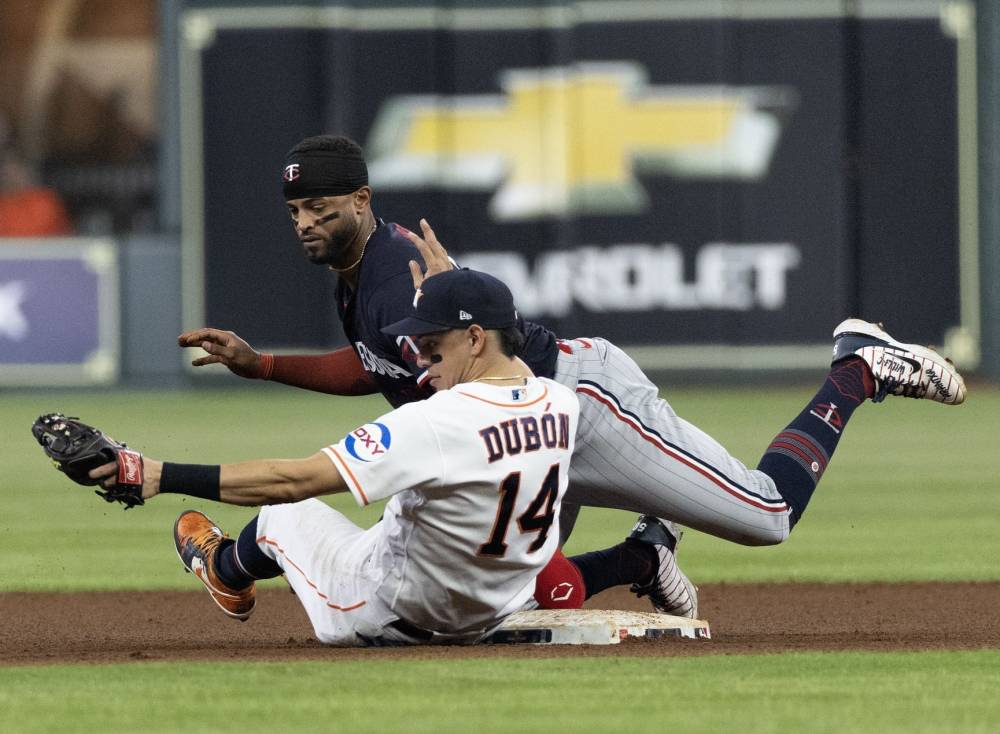 Astros vs Twins Game 1 Prediction MLB ALDS Picks 10/7
Oct 7, 2023, 1:01:17 AM
© Thomas Shea-USA TODAY Sports
ALDS Game 1: Twins vs. Astros - Duel at Minute Maid Park
Saturday, October 7, 2023
Minnesota Twins vs. Houston Astros
3:45 PM CT, Minute Maid Park
The stage is set for an electrifying showdown as the Minnesota Twins prepare to face the Houston Astros in Game 1 of the American League Division Series. While these two teams had different journeys to this point, anticipation is high for a thrilling series opener.
Twins: Seeking Success Against the Odds
Minnesota, with a regular season record of 89-75 SU and 82-81 RL, is sending right-hander Bailey Ober to the mound. The 28-year-old pitcher had a commendable regular season, going 8-6 with a 3.43 ERA and a 1.07 WHIP in 26 appearances. Ober's performance will be a critical factor for the Twins' aspirations in this series, although he faces a formidable Astros lineup.
It's worth noting that the Twins have faced adversity, with key players like Byron Buxton and Joey Gallo sidelined due to injuries. Despite these absences, the Twins have showcased their offensive prowess during the regular season, averaging 4.80 runs per game and hitting .243 with a .753 OPS. They led the American League in home runs, smashing 233 long balls, highlighting their power at the plate.
The Challenge on the Mound
Ober, who hasn't faced the Astros since 2021, will make his first career postseason start. The 6-foot-9 righty finished the regular season strongly, allowing only five total runs in his last four outings. His road record of 5-3 with a 3.57 ERA and 1.06 WHIP in 12 starts this year demonstrates his capability to perform under pressure.
Astros: Building Momentum for the Postseason
Houston, with a regular season record of 90-72 SU and 81-80 RL, counters with right-hander Justin Verlander. The 40-year-old veteran, with a regular season record of 13-11, boasts a formidable 3.22 ERA and a 1.13 WHIP in 27 starts. Verlander's extensive postseason experience, with 35 career appearances, provides a significant advantage for the Astros as they aim to make their mark in this series.
During the regular season, the Astros exhibited their offensive prowess, averaging 5.10 runs per game and hitting .259 with a .768 OPS. They launched 222 home runs and stole 107 bases. The Astros' lineup is filled with talent and experience, making them a formidable force in the playoffs.
Verlander's Playoff Expertise
The Astros are fortunate to have Justin Verlander starting Game 1. The future Hall-of-Famer has a remarkable postseason track record, boasting a 16-11 record in 35 career appearances, equivalent to a full season of playoff excellence. In the final weeks of the regular season, Verlander displayed dominance, limiting Seattle and Arizona to just one run and five hits in a combined 13 innings. This form is expected to carry over into Game 1 at Minute Maid Park, a stage where Verlander has excelled in previous playoff appearances.
With these elements in play, the Astros appear well-positioned to claim victory in Game 1. Their recent winning streak, potent lineup, and Verlander's postseason expertise provide them with a solid advantage as they aim to set the tone for a successful playoff campaign. Stay tuned for all the action, and for comprehensive MLB analysis, keep following KingPin.pro.
Prediction
Our prediction for Game 1 of the ALDS is that the Houston Astros will emerge victorious. Here's why:
Pitching Dominance: Justin Verlander's stellar postseason history and current form give the Astros a significant edge on the mound.
Offensive Firepower: The Astros' lineup, packed with talent and experience, is well-equipped to produce runs consistently.
Twins' Injury Woes: The absence of key players, including Byron Buxton and Joey Gallo, poses a challenge for the Twins.
Expect an intense battle, but our prediction leans towards the Astros securing a victory in Game 1.
Upgrade to View Prediction
#1

#2

last 30 days winnings
$930