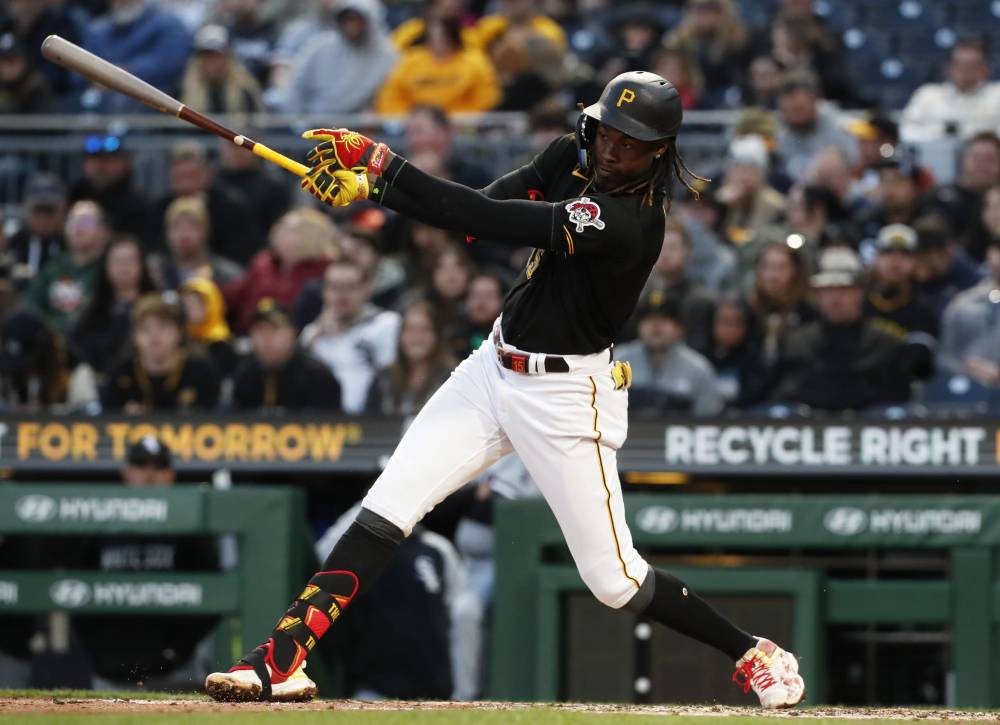 Astros vs Pirates Prediction MLB Picks 4/11
Apr 10, 2023, 7:37:14 PM
© Charles LeClaire-USA TODAY Sports
MLB Picks Experts: Astros vs Pirates Game Preview - April 11, 2023
The Houston Astros (4-6) will travel to PNC Park to take on the Pittsburgh Pirates (6-3) on April 11, 2023, at 6:35 PM ET. The Astros have lost three consecutive games, while the Pirates have won three of their last four games. Who will come out on top in this matchup? MLB Picks Experts, MLB Picks Computer, and MLB Picks Emp Predictions suggest that Houston Astros have a 62.9% chance of winning, while the Pirates have a 37.1% chance. However, anything can happen in baseball, and both teams will be looking to improve their record with a win. The Astros batting leaders are Kyle Tucker with 3 home runs and a .257 batting average, while Yordan Alvarez leads in RBIs with 14. On the other hand, Bryan Reynolds leads the Pirates with 5 home runs and a .405 batting average, and Bryan Reynolds also leads in RBIs with 14. As for the pitching, the Astros will send Cristian Javier (1-0, 3.27 ERA) to the mound, while the Pirates will start Mitch Keller (1-0, 3.86 ERA).
Astros: Pitching Analysis
The Houston Astros have had a shaky start to the season, with a record of 4-6. However, their pitching staff has shown promising signs early on. Cristian Javier, the Astros' probable starter for the upcoming game against the Pittsburgh Pirates, has a 1-0 record with a 3.27 ERA and 11 strikeouts in 11 innings pitched. He will be facing off against Mitch Keller, who has a similar record with a 1-0 record and a 3.86 ERA in 11.2 innings pitched. While it is still early in the season, the Astros' pitching staff has been performing solidly. According to MLB picks experts and computer MLB picks, the Astros are favored to win the upcoming game against the Pirates with a 62.9% chance of winning. MLB picks and parlays, MLB experts picks today, and best MLB bets today all favor the Astros as well. The Astros' overall pitching performance this season has been impressive, ranking 10th in earned run average (ERA) with a team ERA of 3.94. In addition, their bullpen has been solid with a team WHIP of 1.38, ranking 16th in the league. It is important to note that while pitching is a crucial component of the game
Astros: Hitting Analysis
The Astros have had a rocky start to their season, sitting at 4-6 and struggling to find consistency at the plate. The team's offense is currently ranked 20th in win percentage and batting average, with a .240 team average. In order to turn things around, the Astros will have to find a way to generate more runs, as they are currently only averaging 4.7 runs per game. The team's batting leaders, Kyle Tucker and Jose Abreu, have been solid thus far, with 3 and 2 home runs respectively. However, the rest of the line-up will need to step up if they hope to improve their offensive production. With a game against the Pirates coming up, the Astros will need to take advantage of their opportunities and make the most of their at-bats. Their pitching staff has been solid, with a 3.94 ERA and 1.380 WHIP, but they will need more support from their offense in order to compete in their division. Overall, the Astros have the potential to turn things around and become a
Pirates: Pitching Analysis
The Pirates' pitching staff has been one of the bright spots for the team in recent years. Led by starters Mitch Keller and Roansy Contreras, the Pirates have been able to keep games close and give their offense a chance to win games. MLB pick experts and computer MLB picks predict that the Pirates' pitching will continue to be a strength this season. With a solid bullpen anchored by David Bednar and Duane Underwood Jr., the Pirates should be able to hold onto leads and keep games within reach. MLB today experts and MLB picks and parlay analysts are also high on the Pirates' pitching staff. Their ability to generate strikeouts and limit walks has been a key to their success. Best MLB bets today are likely to include the Pirates' starting pitchers, who have shown the ability to keep their team in games even when facing tough opponents. MLB picks with spread and MLB predictions today suggest that the Pirates will continue to be a competitive team this season, thanks largely to their strong pitching. As the season progresses, it will be interesting to see if they can maintain their success or if they will falter under the pressure of a long and grueling season.
Pirates: Hitting Analysis
The Pittsburgh Pirates have been on a hot streak lately, winning six of their last nine games. Experts and computer MLB picks alike have taken notice of their improved hitting, which has led to their recent success. The Pirates are averaging 4.67 runs per game and 14 total bases per game, both of which are ranked 17th in the league. While their batting average of .243 may not be impressive, they have been making valuable hits when it counts. Their isolated power of .176 and secondary average of .319 are both in the top 10 in the league, indicating that they are getting extra base hits and hitting the ball well overall. The Pirates have also been successful in stealing bases, with an impressive 91.7% stolen base success rate. This aggressive approach on the base paths has helped them score runs and put pressure on opposing defenses. Overall, the Pirates' recent hitting success has been a key factor in their recent wins. MLB experts and computer picks are predicting continued success for the team as they build on this momentum. Keep an eye on the Pirates as they aim to continue their climb up the NL Central standings.
Injury Report
Injuries are always a concern for any team in any sport, and the 2023 MLB season is no different. As teams prepare for each game, they must keep a watchful eye on the injury reports to see who is in and who is out. It can have a major impact on the outcome of games, as some key players may be forced to sit out due to injuries. For the Houston Astros, they currently have one player on the injury report. Michael Brantley, the designated hitter, is listed as day-to-day with an undisclosed injury. His absence from the lineup could be a big blow to the Astros' offense as Brantley is a key contributor. The Pittsburgh Pirates, on the other hand, have a few more players listed on the injury report. Tyler Chatwood, Blake Cederlind, and Drake Fellows, all relief pitchers, are listed as day-to-day with undisclosed injuries. Third baseman Jared Triolo is also day-to-day with an injury. The biggest blow for the Pirates, however, is shortstop Oneil Cruz being listed as out with a fractured fibula and ligament damage to his left ankle. He is not expected to return for at least four months. Injuries are always an unfortunate part of sports, but they are a reality that teams must deal with.
Prediction
After analyzing the statistics and considering the expert opinions, our pick for the Houston Astros vs. Pittsburgh Pirates game on April 11, 2023 is the Pittsburgh Pirates to win. While the Astros have a slightly better offense value and earned run average, the Pirates have a better win percentage and defense value. In addition, the Pirates have a stronger record at home and are favored by the computer model.
Pick: Pirates ML +150
Upgrade to View Prediction
#1

#2