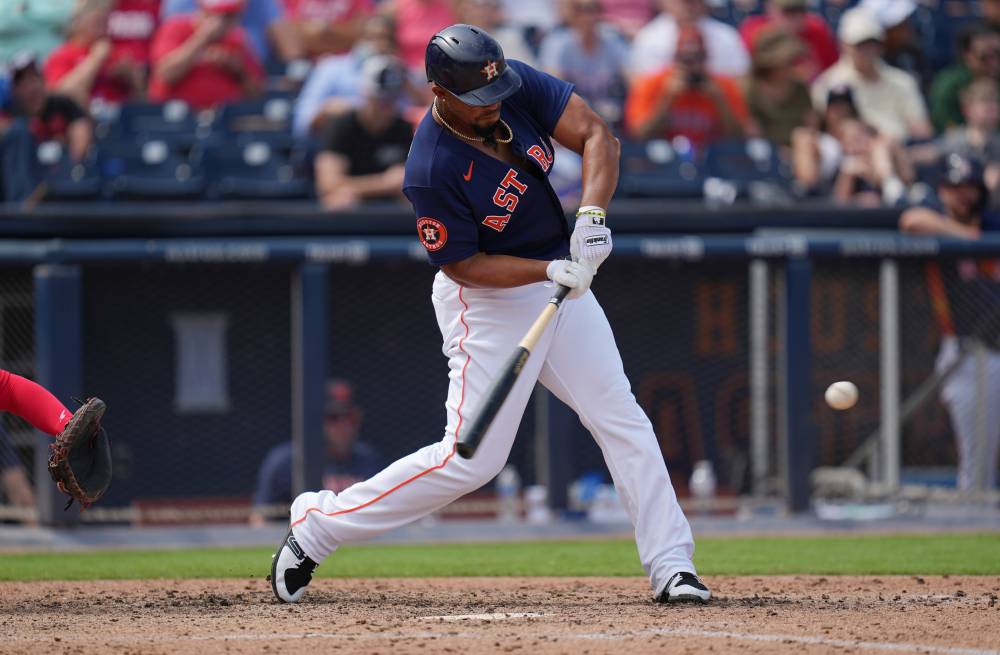 Astros vs Braves MLB Picks and Predictions for March 15
Mar 14, 2023, 10:06:42 PM
Photo © Jim Rassol-USA TODAY Sports
The Houston Astros will take on the Atlanta Braves on March 15, 2023, at CoolToday Park in North Port, Florida. With the regular season just a few weeks away, both teams will look to put their best foot forward and secure a win in this Spring Training matchup. In this article, we'll provide a detailed analysis of both teams' hitting and pitching performances, the injury report, players to watch, and our prediction for the game.
Houston Astros:
Hitting: The Houston Astros have been averaging .259 this spring with 70 runs, 135 hits, and 17 home runs. Grae Kessinger has been leading the team in home runs with two while J.J. Matijevic has seven runs batted in.
Pitching: The Astros have a 3.72 ERA with a 1.26 WHIP, 55 walks, and 131 strikeouts.
Atlanta Braves:
Hitting: The Atlanta Braves have been averaging .257 with 83 runs, 139 hits, and 17 home runs this spring. Matt Olson has been a standout player, leading the team with a .476 average and eight runs batted in.
Pitching: The Braves have a 5.62 ERA with a 1.37 WHIP, 53 walks, and 153 strikeouts.
Injuries:
The Astros have three players listed on the injury report. Yordan Alvarez is listed as day-to-day, while Michael Brantley and Lance McCullers Jr. are both out. For the Braves, Kyle Wright is out with an injury.
Players to Watch:
Keep an eye out for Matt Olson from the Braves, who has been performing exceptionally well this spring. For the Astros, J.J. Matijevic has been hitting well, and his seven runs batted in make him one to watch in this game.
Prediction:
This game could go either way, but we predict that the Atlanta Braves will come out on top. With Matt Olson's impressive performance and the Astros missing some key players due to injury, the Braves have the upper hand.
Pick: Atlanta Braves (-145)
In conclusion, while both teams have had some ups and downs this spring, we expect the Braves to win this game. Be sure to check out KingPin.pro for more MLB picks, parlays, and expert analysis.
#1

#2