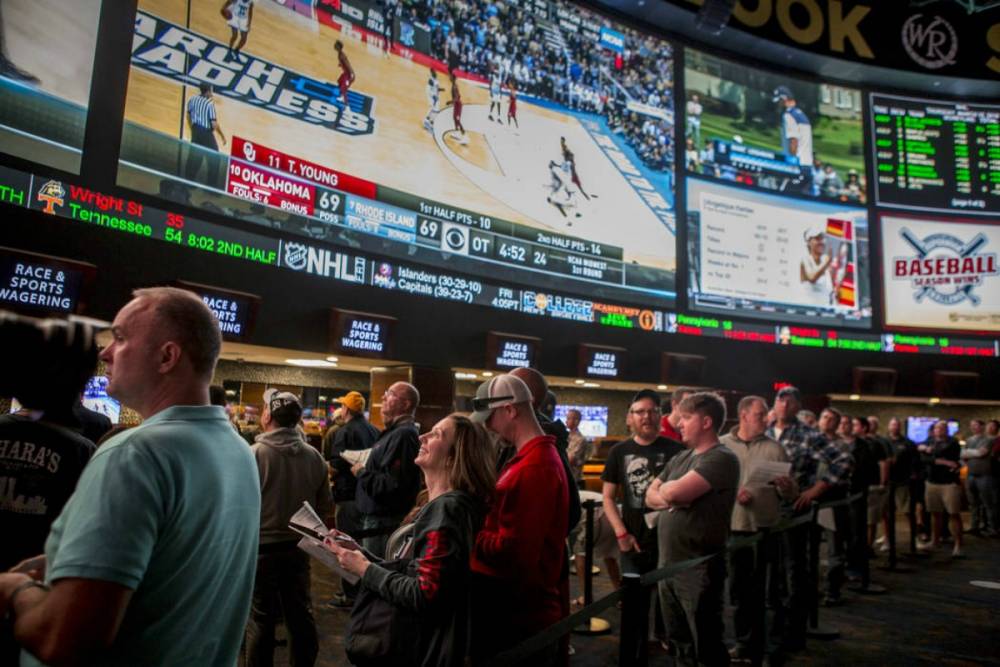 Where is Sports Betting Legal?
Jun 30, 2022, 9:37:13 PM
Currently, there are a total of 32 states that have legalized sports betting in some form or fashion. Be it mobile betting, retail betting, or both. Here's a break down for each state:
Arizona
In April 2021, Arizona passed a bill legalized online wagering as well as in stadium sport books. Arizona was actual one of the first stadiums to install sports books in their stadiums. A state with a large American Indian population, this didn't come without controversy.
On Sept 9, 2021, sports betting was launched officially in Arizona. This just also happened to be the first day of the NFL 2021 season. Currently, there are a total of 18 sports books in Arizona. As of June 30, 2022, Arizona has raked in nearly $263 million in sports betting revenue, generating over $10 million in taxes for the state.
Arkansas
February 22, 2022 was a historic day for sports betting in Arkansas. The Arkansas JBC (Joint Budget Committee) made the final rules that would enabled online sports betting.
On March 5th, the first online sports book went live. The major problem in Arkansas, is that in order to do sports betting business in the state, you must partner with with one the three state casinos, and give 51% of their revenue to them.
This has prevented the major sports books from joining. You can still bet with BetSarcen in Arkansas.
The lack of major sports books has reflected in the revenue. Arkansas has generated a mere $18 million in revenue, and only $2.5 million in tax revenue.
Colorado
Colorado didn't have great timing with their legalization of sports betting. Just as covid-19 hit, and all sports stopped operation, Colorado legalized online and retail sports betting in May of 2020. It's been fairly smooth sailing in Colorado, as regulation and rules have for the most part been fairly transparent. Colorado currently has 26 different sports books to choose from.
Similar to Arkansas, online sports books must team up with one of the states 33 casinos.
Colorado has been on fire with generating nearly $459 million dollars in revenue through the first 6 months of 2022. That's good for a whopping $21 million in tax revenue.
Connecticut
Governor Ned Lamont has been known for making great deals. He struck a deal with the two Indian casinos to get sports betting up and running fast.
In May 2021, sports betting was legalized and finalized.
Draft Kings, Fan Duel, and Sugar House have all launched apps in CT. We aren't seeing crazy numbers in Connecticut - only $75 million in revenue, and a mere $6.7 million in tax revenue through the first part o f 2022.
Delaware
Sports betting in Delaware has long been legal - since June 2018. However, online betting is not allowed. If you want to bet, you have to goto one of the three retail shops in Delaware. Despite this, Delaware has generated $72 million in revenue, and a whopping $48 million in tax revenue.
Florida
We did see a brief period of Hard Rock Casino accepting wagers online in Florida via some loop whole in the law - or at least one interpreted as being a loop hod. That lasted from November to December of 2021.
Currently, the sports betting legalization remains in the courts hands. Don't expect sports betting to be legalized anytime soon in Florida.
Illinois
Sports betting was legalized just before sports were shut down, on March 9, 2022. Full online betting was launched in June of 2020. Currently, 7 sports books are operational. Illinois generated a whopping $880 million dollars in revenue, which resulted in $142 million in revenue for the state.
Indiana
Pat McAfee sure has profited from sports betting be legal. He signed a $120 million dollar deal with Fan duel to endorse their product in 2021. Sports betting in Indian was legalized in May of 219, and they've taken a whipping $7 billion in bets.
The state currently has 13 sports books operating, and there are four more to come soon. Indiana has generated a whopping $630 million in revenue this year to date.
(More states to come soon)