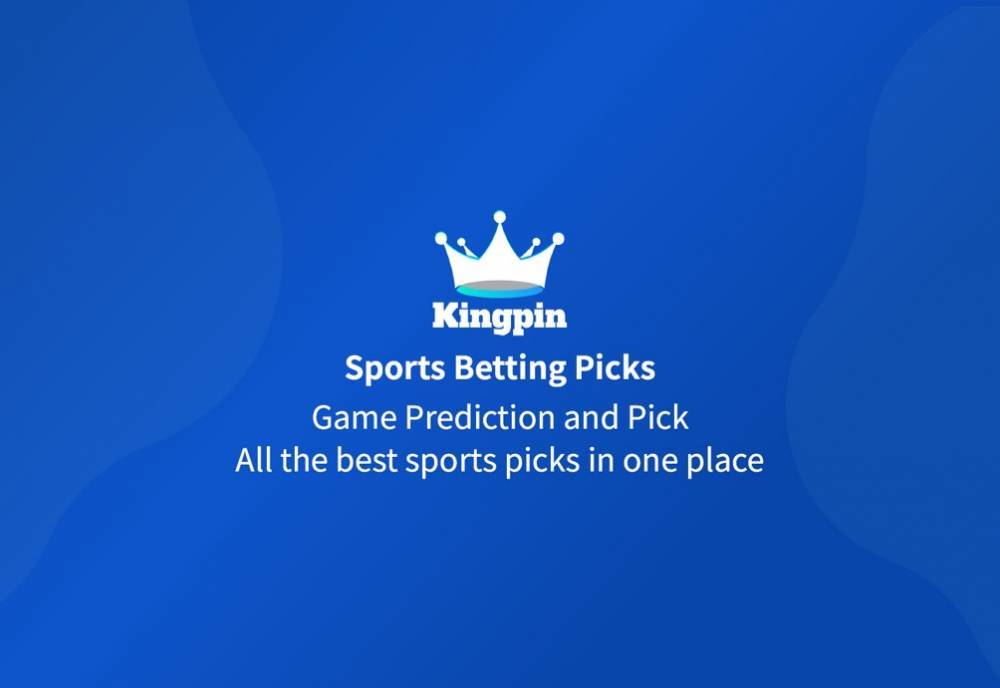 Sports Picks and Kingpin.Pro: Your Ultimate Guide to Better Betting
Feb 12, 2023, 10:36:40 PM
Sports betting is a popular pastime for many people around the world. The thrill of predicting the outcome of a sporting event and winning money in the process is an addictive feeling that has kept many punters coming back for more. However, picking the right bets can be a daunting task, especially for novice bettors who lack experience and knowledge about the different sports.
This is where sports picks come in. Sports picks are predictions made by professional handicappers who use their knowledge and expertise to predict the outcomes of different sporting events. Kingpin.Pro is a platform that provides you with access to some of the best sports picks available, allowing you to make informed betting decisions and maximize your chances of winning.
What is Kingpin.Pro?
Kingpin.Pro is a multi-user handicapping service that ranks bettors based on their betting performance. The platform allows users to place picks, which are predictions on the outcome of sporting events, and then ranks the users based on the accuracy of their picks. This ranking system helps you identify the best bettors on the platform, allowing you to follow their picks and increase your chances of making winning bets.
Unlike traditional sportsbooks, Kingpin.Pro is not a bookmaker, and it does not offer its own odds or take bets from users. Instead, it provides a platform for users to share their betting insights and knowledge, allowing you to make informed decisions on which bets to place.
Why Choose Kingpin.Pro?
Kingpin.Pro is the ultimate platform for sports bettors who want to improve their chances of winning. Here are some of the reasons why you should choose Kingpin.Pro for your sports betting needs.
Access to Expert Picks
One of the primary benefits of using Kingpin.Pro is the access to expert picks. The platform is home to some of the best handicappers in the business, who use their knowledge and experience to provide accurate and reliable picks. With Kingpin.Pro, you can gain access to these picks and use them to inform your own betting decisions.
Comprehensive Rankings
Kingpin.Pro's ranking system is one of its most significant strengths. The platform ranks bettors based on their betting performance, making it easy for you to identify the best bettors on the platform. The ranking system is comprehensive and takes into account various factors, including the number of picks made, the accuracy of the picks, and the value of the bets placed.
User-Friendly Platform
Kingpin.Pro's platform is designed to be user-friendly and easy to navigate. The platform is well-organized, and it's easy to find the picks you're looking for. The platform is also mobile-friendly, making it easy to access on the go.
Affordable Pricing
Kingpin.Pro is an affordable platform that offers excellent value for your money. For just $29.99 per month, you can gain unlimited access to all the picks on the platform, as well as the rankings and other features.
How to Use Kingpin.Pro
Using Kingpin.Pro is easy. Here's how to get started:
Sign Up
To use Kingpin.Pro, you need to sign up for an account. The sign-up process is straightforward and only takes a few minutes. You'll be asked to provide some basic information, such as your name and email address.
Choose a Subscription
Once you've signed up, you'll need to choose a subscription. Kingpin.Pro offers a variety of subscription options, including monthly and yearly subscriptions. The monthly subscription costs $29.99 per month, while the yearly subscription costs $299.99 per year, providing you with significant savings.
Browse Picks
Once you've chosen your subscription, you can start browsing picks. Kingpin.Pro's picks are organized by sport, making