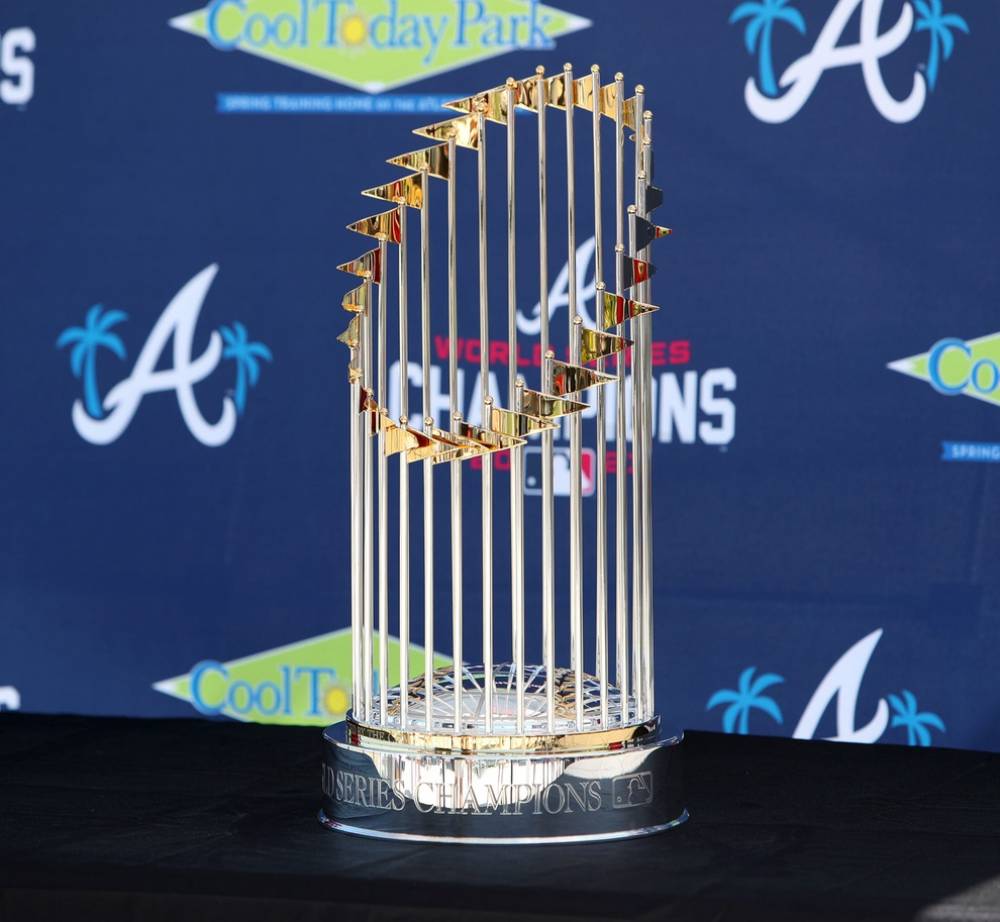 Best MLB Futures bets to make right now
Jul 4, 2022, 2:11:50 AM
Credit: photo by MATT HOUSTON/HERALD-TRIBUNE-USA TODAY Sports
We are almost at the half of the 2022 season and every team have already played around 80 games to this date so I think we have seen enough to get and idea of which teams have the better chances to win the American and National Leagues and make it to the MLB 2022 World Series. But first let's explain what is and how a Future Bet works.
What is a Future Bet?
A future bet is a bet on an event, series, or award that will take place in the future, like the Super Bowl in the NFL, the Stanley Cup in the NHL, NBA Finals or the World Series in the MLB. This is not the same as betting on the outcome of a single game, but it is almost as popular. Futures bets allow a gambler to put money on the line for multiple games without having to spend time researching each one individually.
How a Future Bet works?
Futures betting odds may be available before the start of a season and they may change during the season because of the wins, losses, injuries or trades, as well as the amount wagered on specific teams or outcomes. For example, the 2022 Super Bowl champions the Los Angeles Rams are around +1100 to win the next Super Bowl so if you put a $100 dollar bet on them and they win you would win $1,100.
Now that you know how these bets work, I'll give my best futures bets to win the American and National Leagues and the 2022 MLB World Series.
American League Winner Odds
New York Yankees +175
Houston Astros +230
Toronto Blue Jays +550
Boston Red Sox +1200
Chicago White Sox +1300
Tampa Bay Rays +1500
Minnesota Twins +1800
Cleveland Guardians +3500
Los Angeles Angels +4500
Seattle Mariners +6500
Texas Rangers +16000
Detroit Tigers +60000
Kansas City Royals +50000
Baltimore Orioles +100000
Oakland Athletics +100000
Best bet: New York Yankees +175
For obvious reasons the Yankees are the favorites to win the American League. The New York Yankees have a 58-22 record, the best in the league and are currently the #1 offense averaging 5.1 runs per game and batting for .240 AVG with 403 runs, 625 hits and 133 home runs. The MVP candidate Aaron Judge is leading the team and the league with 29 home runs. Besides Judge the team is full of powerful players like Stanton, LeMahieu, Rizzo and Torres. They also adquired Matt Carpenter from the Cardinals this season who has 17 RBI in just 19 games played.
The outfield is the area where the Yankees need to improve the most before the trade deadline this year. Joey Gallo is batting for only .165 AVG and Aaron Hicks for .222 AVG.
Defensively, the team is also ranking #1 in the MLB allowing 3.03 runs per game and #2 in ERA with 2.91. Nestor Cortes leads the team with a 2.44 ERA, 91 strikeouts and 7 wins recorded so far. Gerrit Cole had a bad start in the season but he's back on track and currently holding a 2.99 ERA and 7-2 record. Severino has had his up and downs but he's still a solid option in the rotation for the Yanks. Montgomery and Taillon are struggling lately so it is possible that the Yankees will try to find another starter to support the team. There are rumors of talks with Luis Castillo from the Cincinnati Reds or Frankie Montas from the Oakland Athletics.
If the team make some of these reinforcements they will be unstoppable. The only 2 teams they have struggled playing against this season are the Houston Astros and the Minnesota Twins but I don't see them stopping the bombers in 7 game series. So I would take the Yankees right now with a +175 odds to win the American League.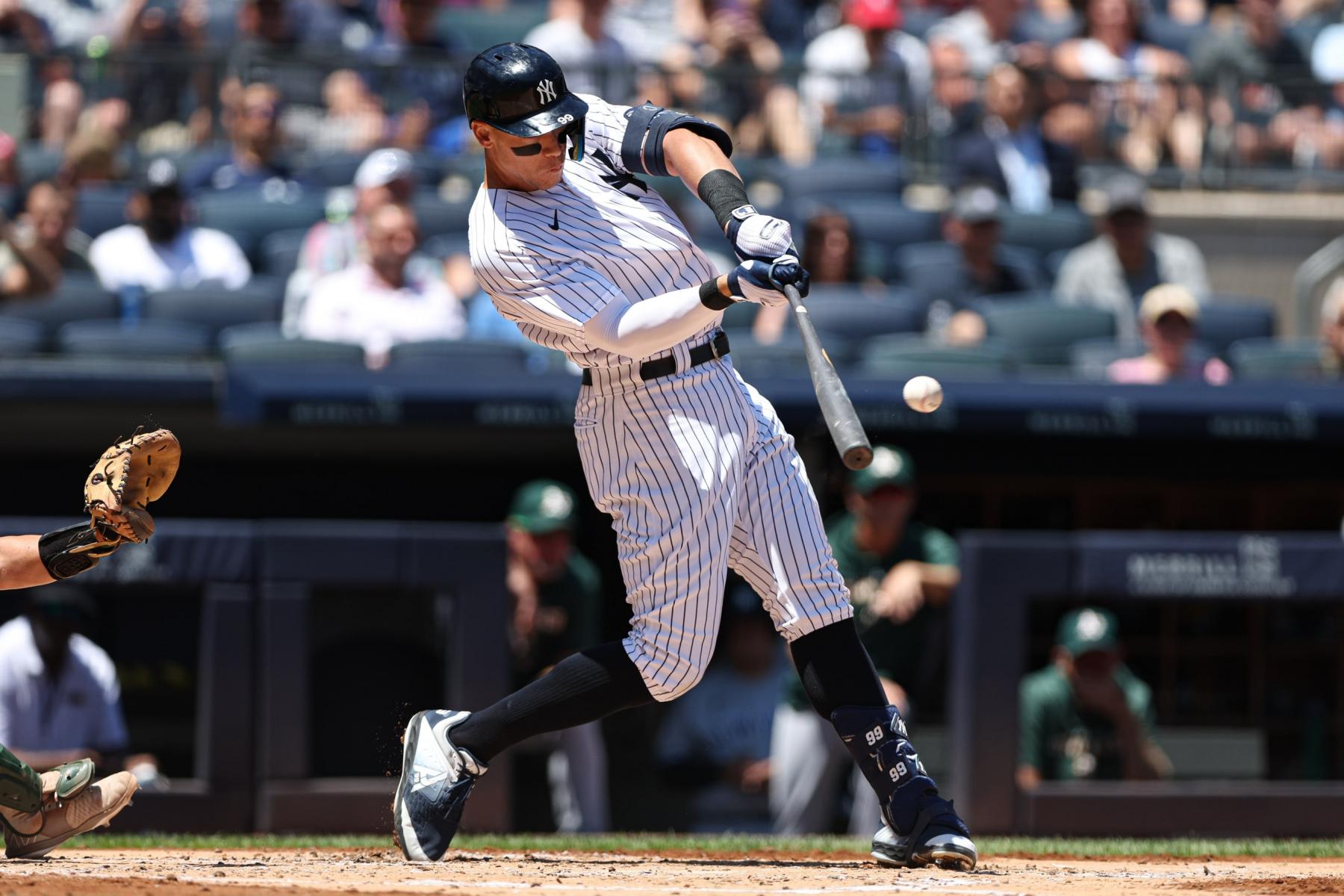 National League Winner Odds
Los Angeles Dodgers +200
New York Mets +350
Atlanta Braves +475
Milwaukee Brewers +700
San Diego Padres +750
St. Louis Cardinals +1500
San Francisco Giants +1700
Philadelphia Phillies +2000
Miami Marlins +10000
Arizona Diamondbacks +90000
Pittsburgh Pirates +100000
Chicago Cubs +100000
Colorado Rockies +100000
Cincinnati Reds +100000
Washington Nationals +100000
Best bet: New York Mets +350
I know the LA Dodgers are the strongest contender in the National League to make it to the World Series but if anyone can stop them on a 7-game series that would be the New York Mets. They are currently just one game behind the Dodgers with a 49-30 record and have played most of the season without their 2 best pitchers, Max Scherzer and Jacob DeGrom. Scherzer played only 8 games this season before landing in the injury list, thee good news are that he's ready to return with the team. He's holding a 5-1 record with a 2.54 ERA and 59 strikeouts. DeGrom hasn't played this season but it looks like he's ready to make more than one rehab starts. If all goes well, it's reasonable to think he could make one start for the big-league team before the All-Star break. Imagine what can the Mets do with these two guys healthy and strong.
Offensively, the team is batting for .256 AVG with 377 runs, 679 hits and 76 home runs. They're averaging 4.78 runs per game ranking #5 in the league. Pete Alonso leads the team with 22 home runs, 69 RBI and batting for .276 AVG. Jeff McNeil is batting for .317 AVG. Defensively they are allowing 4.09 runs per game ranking #10 in the league.
Just the fact that Scherzer and DeGrom can return with the team will be a huge boost for them and make them stronger contenders to win the National League.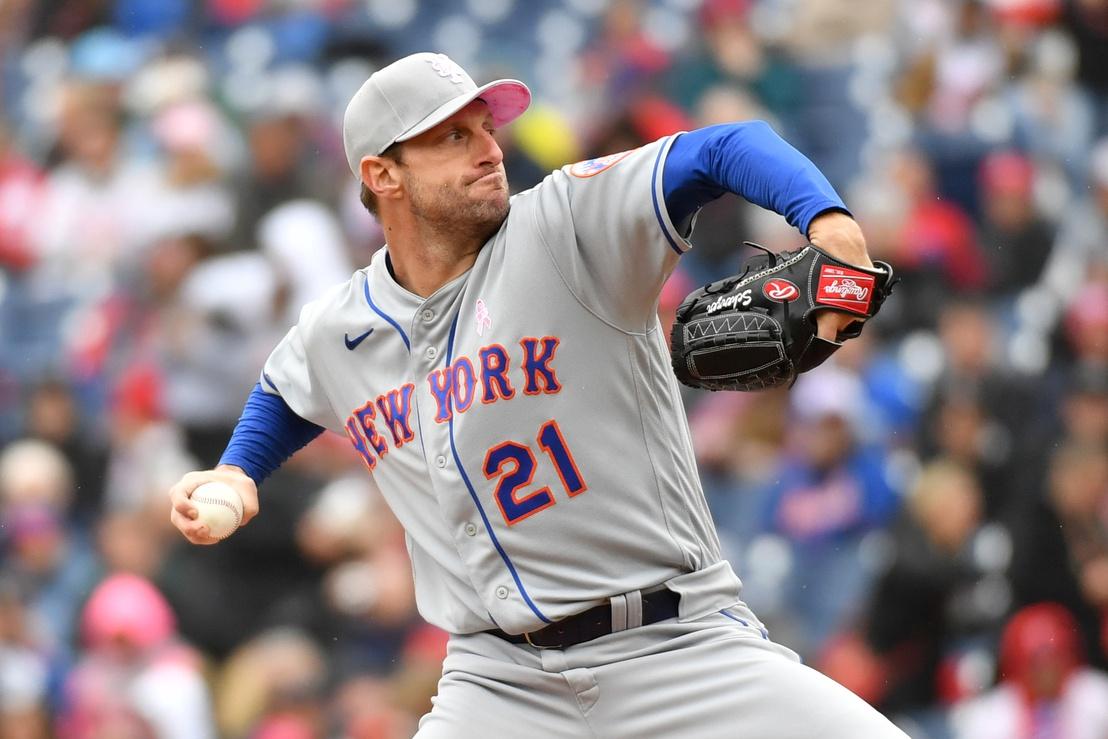 World Series Winner Odds
Los Angeles Dodgers +400
New York Yankees +400
Houston Astros +550
New York Mets +750
Atlanta Braves +1000
Toronto Blue Jays +1100
San Diego Padres +1600
Milwaukee Brewers +1700
Chicago White Sox +3000
Boston Red Sox +3000
St. Louis Cardinals +3500
Tampa Bay Rays +3500
Philadelphia Phillies +4000
San Francisco Giants +4000
Minnesota Twins +4500
Cleveland Guardians +8000
Los Angeles Angels +9000
Seattle Mariners +12000
Miami Marlins +20000
Texas Rangers +45000
Chicago Cubs +100000
Detroit Tigers +100000
Arizona Diamondbacks +100000
Colorado Rockies +100000
Kansas City Royals +100000
Pittsburgh Pirates +100000
Baltimore Orioles +100000
Oakland Athletics +100000
Cincinnati Reds +100000
Washington Nationals +100000
Best Bet: New York Yankees +400
The most likely scenario in the American League Finals will be the New York Yankees against the Houston Astros and in that scenario I give the Yankees the edge to win the series.
The Astros have been great so far this season and are 51-27 the second best record in the league. They rank #16 in offense averaging 4.4 runs per game and batting for .240 AVG with 343 runs, 621 hits and 113 home runs. Yordan Alvarez is having a hell of a season batting for a .310 AVG, 56 RBI and 23 home runs. Besides him the team have great hitters like Altuve, Brantley and Tucker who are the power offense.
Even with Verlander, Valdez and Garcia the Astros won't be able to stop the Yankees powerful offense and let's not say if they reinforce the team in offense and defense. I'm taking the Yankees to win it all at +400.