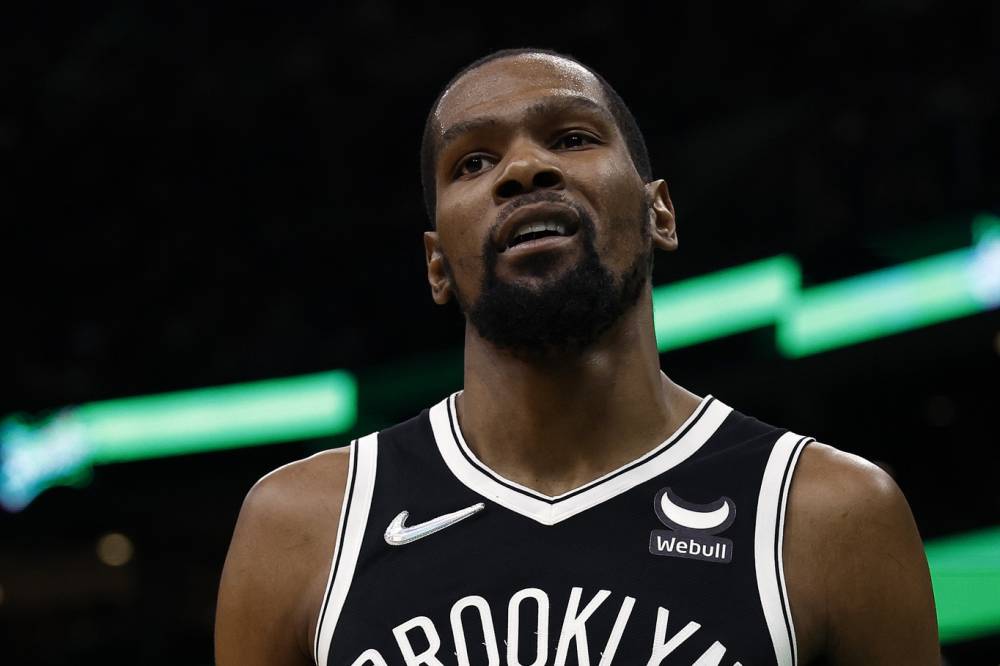 Adam Silver didn't like Kevin Durant's trade request
Jul 13, 2022, 6:07:28 AM
Credit: photo by Winslow Townson-USA TODAY Sports
NBA star Kevin Durant, who had four years left on his deal with the Brooklyn Nets, made a trade request in late June. Nothing much has happened since then but the news shocked the offseason drama.
On Tuesday, the NBA commissioner held a press conference from the league's owners meetings. At one point, he was asked directly about his thoughts on Durant's trade request, even though his four-year, $194 million contract extension was still in effect. Here is what he said:
"My view hasn't changed. I don't know whether his -- whether he requested a trade or demanded one, frankly. Look, this needs to be a two-way street. Teams provide enormous security and guarantees to players and the expectation is, in return, they will meet their end of the bargain. I'm realistic that there's always conversations that are going to go on behind closed doors between players and their representatives and the teams. But we don't like to see players requesting trades, and we don't like to see it playing out the way it is."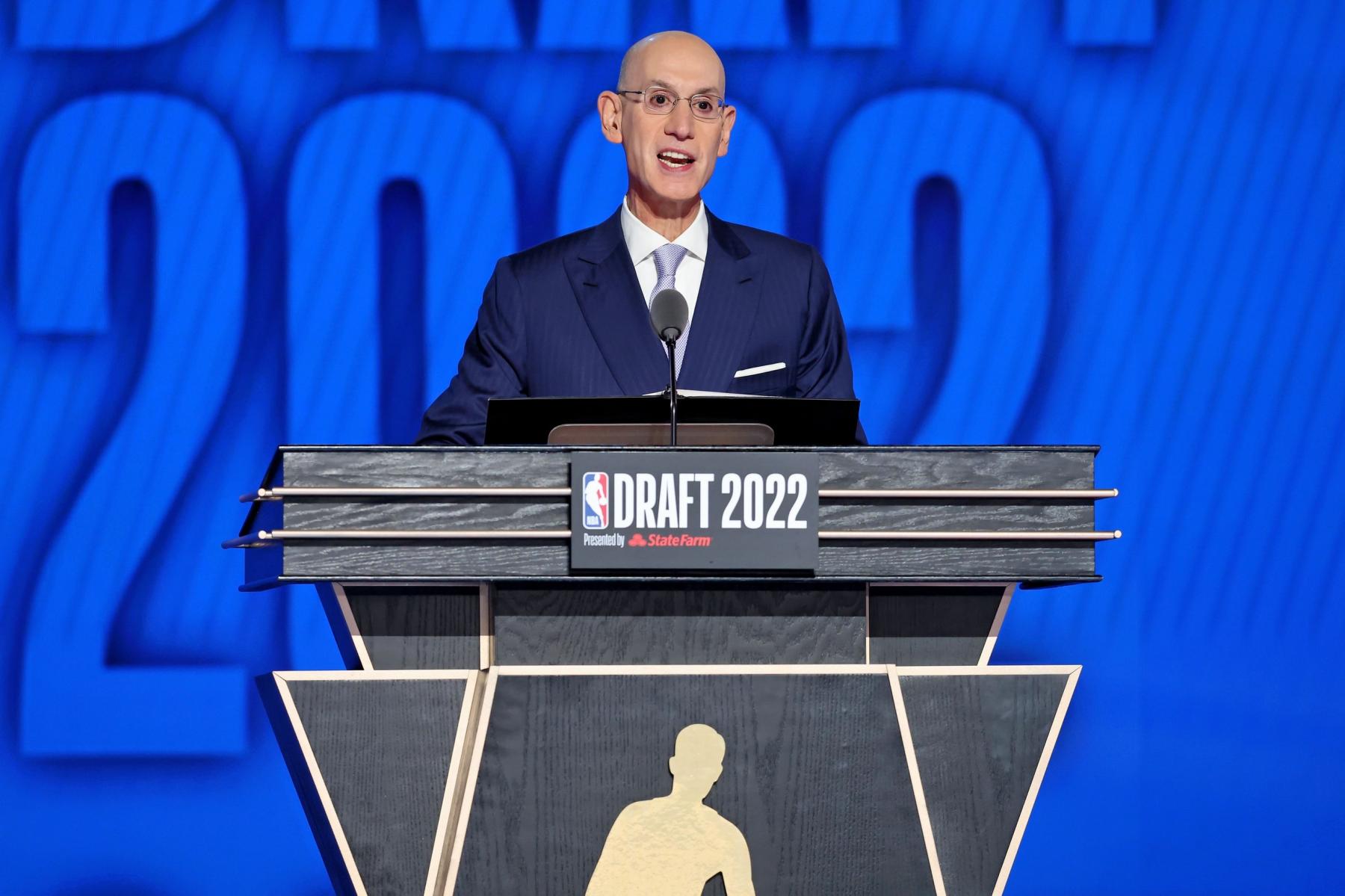 BROOKLYN NETS DISAPPOINTING SEASON
The Nets were supposed to rocked the 2021-2022 NBA season but instead they got rocked and ended up being one of the biggest disapointments in the league history. The greatest trio ever formula with Durant-Kyrie-Harden playing together didn't work out.
Kyrie Irving played only 29 games in the 21-22 regular season with the Nets, missing the first part due to his injury and also played 4 post-season games. James Harden played 44 games with the Nets before being traded to the 76ers and Kevin Durant played 55 regular season games and 4 post-season games. Because of injuries, vaccinations and dissatisfaction the Brooklyn Nets' Big 3 only played 16 games together.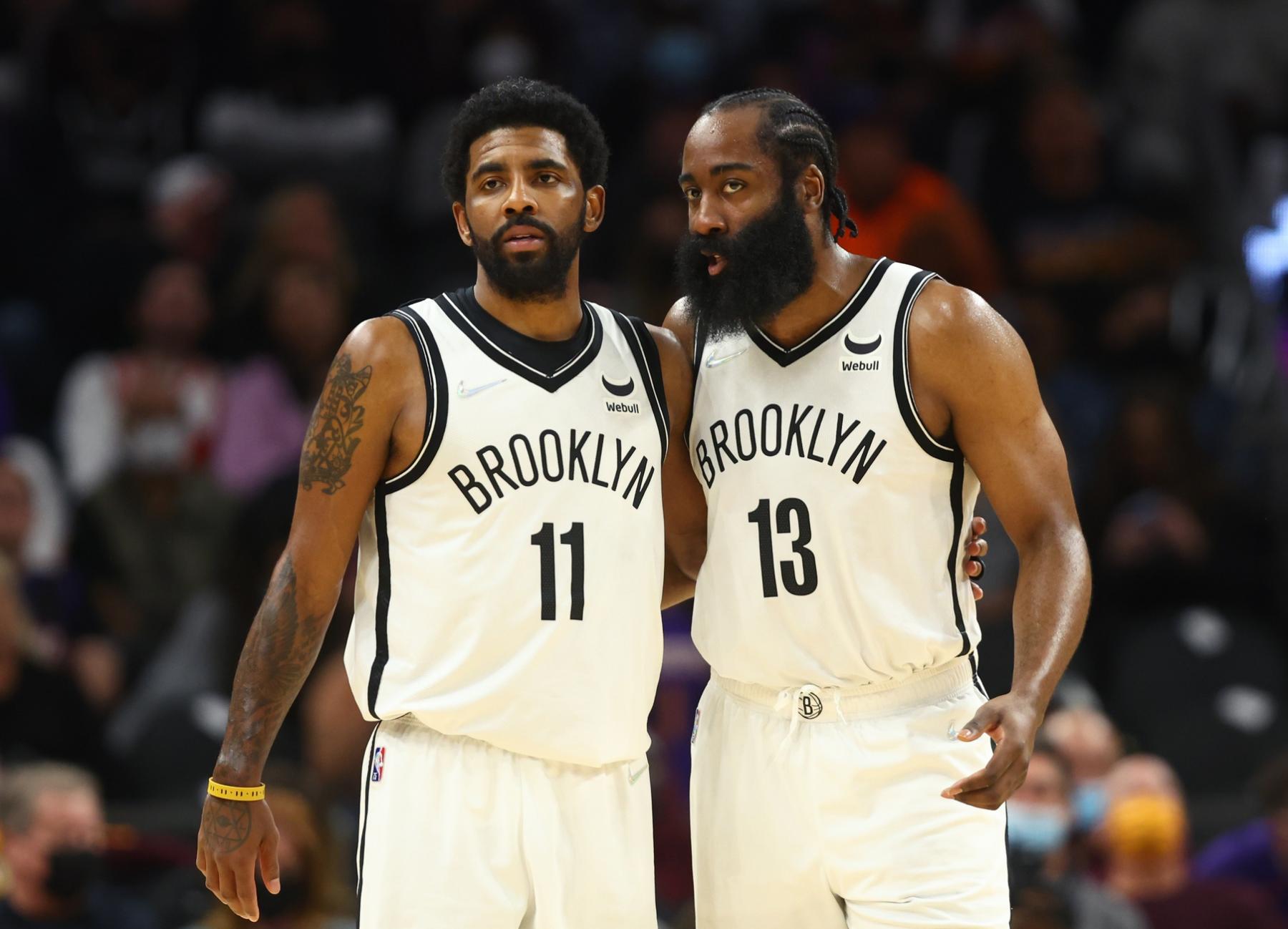 Kyrie wants to be a Net with or without Durant
A source close to the team confirmed that they've been in contact with Durant since his trade demand stunned the NBA. Another source close to Irving told The Post that the All-Star point guard not only never asked for a trade, but has had every intention of playing for Brooklyn — with or without Durant.
"Kyrie wants to play. … He wants to win a championship, and he wants to play," the source told The Post, adding of the Durant situation, "I think when KD said he wanted a trade, he didn't say I'm going to trade to where Kyrie goes."
Irving averaged 27.4 pts, 4.4 rebounds and 5.8 assists in the 21-22 regular season with the Nets.