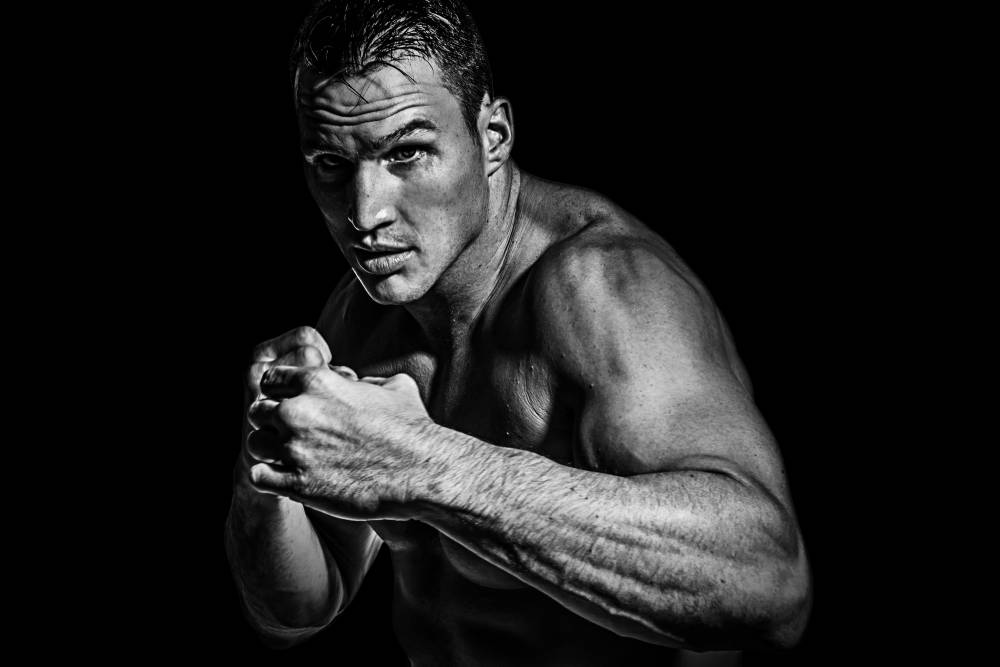 Simon Kean vs Eric Molina Prediction, Boxing Picks
Mar 22, 2023, 9:05:50 PM
Oscar Duarte Jurado vs. Alex Martin
On March 23, 2023, two heavyweight boxers will face off in Montreal, Quebec, Canada. The co-main event of the evening will feature Simon "The Grizzly" Kean and Eric "Drummer Boy" Molina. In this article, we will provide a detailed preview of each fighter, analyzing their past performances, notable skills, and potential game plans for the upcoming fight. Based on this analysis, we will make a final prediction on the likely outcome of the bout.
Simon Kean, with a professional record of 22-1-0, is from Trois-Rivières, Quebec, Canada. He stands at 6'5" (196cm) and is 34 years, 2 months, 1 week, and 5 days old. His last fight was on July 30, 2022, against Jose Castro, whom he defeated after three rounds. He has won his last five fights, and the odds are in his favor for this match.
Eric Molina, with a professional record of 29-8-0, hails from Weslaco, Texas, in the United States. He is slightly taller than Kean at 6'6" (198cm) and is 40 years, 10 months, 3 weeks, and 4 days old. He is the underdog for this match, with betting odds of +900. He has won two of his last five fights, but he lost his last fight against Fabio Wardley in March 2021.
Simon "The Grizzly" Kean
Simon Kean is one of Canada's top heavyweight boxers, and he has quickly risen through the ranks. He has a record of 22-1-0, with his only loss coming in 2018 against Dillon Carman. Kean is known for his heavy punches, and 17 of his 22 wins have come by knockout. He also has a strong chin, as he has never been knocked out in his professional career.
Kean is a disciplined fighter, and he is dedicated to his training. He has been working hard in the gym to prepare for this fight, and he is confident that he will be able to defeat Molina. Kean has a significant reach advantage over Molina, which he will look to utilize in the fight. He will try to keep Molina at a distance with his jab, and then unleash his heavy punches when the opportunity arises.
Eric "Drummer Boy" Molina
Eric Molina is a veteran of the sport, with 37 professional fights under his belt. He has a record of 29-8-0, with 24 of his wins coming by knockout. Molina is known for his power, and he has the ability to end a fight with a single punch.
Molina has fought some of the top heavyweights in the world, including Deontay Wilder and Anthony Joshua. He has come up short in those fights, but he has gained valuable experience from them. Molina is a tough fighter, and he will not be intimidated by Kean's power.
Molina will look to get on the inside of Kean's reach and land his power shots. He will need to be careful not to get caught by Kean's heavy punches, but he will be willing to take risks to land his own shots.
Prediction
In this matchup, Simon Kean has several advantages over Eric Molina. Kean is younger, has a longer reach, and is in better form. He also has more knockout power than Molina, with 17 of his 22 wins coming by knockout.
Molina is a tough fighter, and he will not go down easily. However, Kean will be too much for him to handle. Kean will look to keep the fight at a distance with his jab, and then unleash his power punches when he sees an opening.
Molina will try to get on the inside and land some shots, but Kean will use his footwork and movement to stay out of danger. Molina's best chance to win will be to take the fight into the later rounds and hope that Kean tires, but that seems unlikely given Kean's superior conditioning.
In terms of previous opponents, Kean has faced some tough competition, including Adam Braidwood, Dillon Carman, and Alexis Santos. While he lost to Carman in 2018, he has since bounced back with four consecutive knockout victories. Molina, on the other hand, has faced some top-level fighters, including Anthony Joshua and Deontay Wilder, but has struggled to find success in those matchups.
Overall, it seems likely that Simon Kean will come out on top in this matchup. His youth, power, and conditioning give him a clear advantage over Molina. It is possible that Molina could catch Kean with a big shot and score an upset victory, but that seems unlikely given Kean's superior boxing skills.
Pick: Simon Kean wins by KO/TKO or disqualification -600
Are you a box fan looking for the best boxing picks and parlays for your next fight night? Look no further than KingPin.pro, the top-rated sports betting app available on both iOS and Android. With real-time odds, public betting data, and comprehensive data analysis, you'll be able to make informed decisions when placing your bets.
But that's not all. KingPin.pro also offers access to expert handicappers and their boxing picks. These handicappers are experts in their field, with a proven track record of success, making their boxing fantasy picks and boxing picks tonight reliable and valuable. Users can purchase picks from handicappers for a variety of sports, including the NBA, NFL, MLB, and more.
In addition to expert picks, KingPin.pro also allows users to place their own picks and compete for a spot in the top 10 leaderboard. This is a great opportunity to test your skills against other sports bettors and potentially earn a payout if your pick makes it to the top 10.
One of the unique features of KingPin.pro is that users can view all the picks on the site, not just those from the handicappers they choose to follow. This allows users to gain more insight into the overall trends and predictions of the community and make more informed betting decisions.
Overall, KingPin.pro is a comprehensive and user-friendly platform for sports bettors looking for the best boxing parlays and boxing picks. Whether you're a seasoned bettor or new to the game, this app offers valuable insights and expert advice to help you make informed decisions and potentially earn some money. So, download KingPin.pro today and start betting like a pro!
#1

last 30 days winnings
($334)
#2

#3