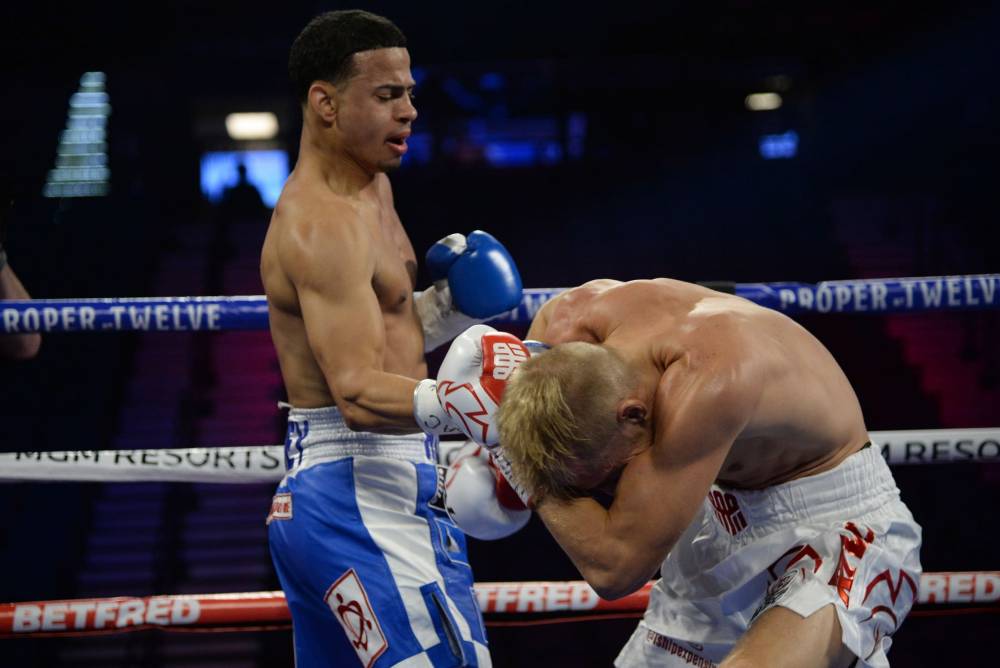 Rolando Romero vs Ismael Barros Prediction Boxing Picks 5/13
May 13, 2023, 8:47:13 AM
© Joe Camporeale-USA TODAY Sports
Introduction
In the world of boxing, every fight brings excitement and anticipation. On May 13, 2023, boxing fans will witness a clash between two talented fighters, Rolando "Rolly" Romero and Ismael Barroso. Both fighters possess unique skills and impressive records, making this bout a must-watch event for boxing enthusiasts. In this article, we will provide an extensive review of each fighter and deliver our prediction for the outcome of the fight.
Rolando "Rolly" Romero
At just 27 years old, Rolando Romero has already made a significant impact in the boxing world. Hailing from Las Vegas, Nevada, Romero holds an impressive professional record of 14 wins and only 1 loss. Nicknamed "Rolly," Romero has proven himself as a formidable force in the ring.
Romero's fighting style is centered around his excellent boxing skills. He possesses great technique, footwork, and the ability to deliver devastating combinations. His knockout power is undeniable, as evidenced by his seven victories coming by way of KO/TKO. Romero has displayed exceptional punching accuracy and the capability to end fights with a single blow.
In recent bouts, Romero has faced top-level opponents, including Gervonta Davis. Although he suffered a loss against Davis, Romero showcased his resilience and determination throughout the match. His ability to go toe-to-toe with elite fighters has further solidified his reputation as a rising star in the boxing world.
Ismael Barroso
Ismael Barroso, a 40-year-old Venezuelan fighter based in Miami, Florida, boasts an impressive record of 24 wins, 3 losses, and 2 draws. Barroso has built a solid career in the ring, facing tough opponents and showcasing his skill set.
Barroso is known for his aggressive fighting style, characterized by powerful punches and relentless pressure. He has demonstrated his ability to dominate fights through his relentless attacks and precise combinations. With a reach of 69.0" and solid boxing fundamentals, Barroso has the tools to present a formidable challenge to any opponent.
While Barroso has faced tough opposition in the past, it's worth noting that he has experienced losses against opponents such as Anthony Crolla and Batyr Akhmedov. These losses highlight potential vulnerabilities in Barroso's game, particularly against opponents with superior technical skills and power.
Prediction
After careful analysis of both fighters' strengths and weaknesses, it is our prediction that Rolando Romero will emerge victorious in this matchup. Romero's exceptional boxing skills, combined with his knockout power, give him the upper hand against Barroso.
Romero's technique and accuracy will enable him to land clean and powerful shots, potentially overwhelming Barroso. While Barroso's aggressive style may pose a threat in the early rounds, Romero's ability to evade and counter with precision will gradually turn the tide in his favor.
Considering Barroso's vulnerability to fighters with superior technical skills, Romero's proficiency in delivering accurate and powerful punches will likely lead to a knockout or a referee's intervention, resulting in a TKO or DQ victory for Romero.
Pick: Rolando Romero Wins by KO/TKO or DQ -300
Upgrade to View Prediction
#1

last 30 days winnings
($334)
#2

#3