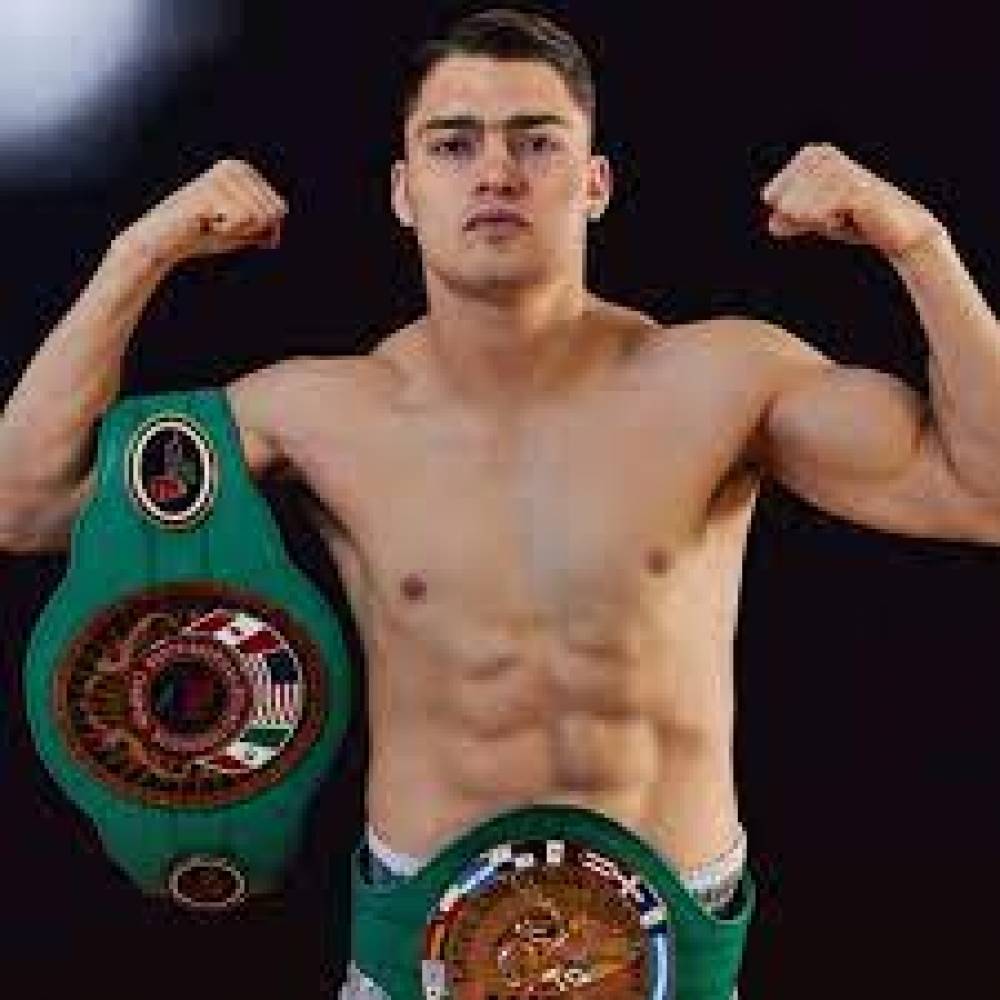 Oscar Duarte vs. Alex Martin Prediction, Boxing Picks
Mar 17, 2023, 8:40:30 PM
Oscar Duarte Jurado vs. Alex Martin
On March 18, 2023, Oscar Duarte Jurado and Alex Martin will face off in a highly anticipated lightweight bout at the Walter Pyramid in Long Beach, California. Both fighters have impressive records and unique fighting styles, making this matchup an exciting one for boxing fans. In this article, we will provide a detailed preview of each fighter, analyzing their past performances, notable skills, and potential game plans for the upcoming fight. Based on this analysis, we will make a final prediction on the likely outcome of the bout.
Oscar Duarte Jurado
Oscar Duarte Jurado is a fighter known for his aggressive fighting style and powerful blows. With a sturdy frame standing at 5'9" and a reach of 71 inches, Duarte has proven to be a formidable opponent in the ring. Despite suffering a humiliating loss to Adrian Estrella in 2019, Duarte has bounced back with eight straight wins. His most notable victory came in 2020 when he won the vacant GBP Championship by knocking out Andres Garcia in the fifth round.
Duarte's fighting style is categorized as a brawler, with a current knockout ratio of 58.3%. He likes to move forward and apply constant pressure on his opponents, using his power to wear them down. However, Duarte's aggressive style can also make him vulnerable to counter punches, especially against a fighter with quick reflexes like Martin. Duarte will need to be careful not to leave himself open to Martin's counter punches, which could potentially cause him trouble.
Alex Martin
Alex Martin is a fighter known for his speed, agility, and impeccable dodging skills. His lean, muscular build allows him to glide effortlessly in the ring, delivering lightning-quick jabs and hooks. Standing tall at 5'11" with a wingspan of 72 inches, Martin's speed and agility make him a difficult opponent to catch. His exceptional abilities earned him the nickname "Chi-Town Heat."
Despite suffering a close defeat to Miguel Cruz in 2017 and losing in their rematch in 2018, Martin has bounced back with impressive victories, including claiming the WBC Continental Americas Super Lightweight Title in 2021. Martin's fighting style is categorized as a counter-puncher, with a current knockout ratio of 38.9%. He likes to wait for his opponents to make a move before striking back with quick, precise punches.
Martin's quick reflexes and counter-punching abilities make him a dangerous opponent for Duarte. If Martin can avoid Duarte's powerful punches and counter effectively, he may have a chance to win the fight. However, Martin's chin has been called into question in the past, which could be problematic against a powerful puncher like Duarte.
Prediction
While both fighters have their unique strengths, we predict that Oscar Duarte Jurado will come out on top in this lightweight showdown. Duarte's aggressive fighting style and powerful blows will likely prove to be too much for Martin to handle. Martin's counter-punching abilities may allow him to land some punches, but Duarte's power will likely wear him down over time.
To win the fight, Duarte will need to be careful not to leave himself open to Martin's counter-punching. However, we predict that Duarte will be able to apply constant pressure on Martin, forcing him to fight defensively. Duarte's ability to move forward and wear down his opponents with his power punches will likely be the deciding factor in the fight.
are impressive, Duarte's physical advantages and recent success make him the stronger fighter. If Duarte is able to maintain his forward motion and keep Martin on the defensive, he will likely be able to land the power punches he's known for and ultimately win the fight. Additionally, Duarte's recent knockout victories suggest that he is in top form and more than capable of delivering a decisive blow.
Of course, as with any boxing match, there is always the possibility of an upset. Martin's impressive dodging skills and quick reflexes could allow him to evade Duarte's punches and land some of his own, potentially securing a win by decision. However, this would require Martin to maintain a consistently defensive strategy throughout the fight, which may be difficult against the aggressive and powerful Duarte.
ltimately, the outcome of the fight will likely come down to which fighter can impose their style on the other. If Duarte is able to control the pace of the fight and consistently land his power punches, he will likely emerge victorious.
Pick: Oscar Duarte to win -220
Are you a box fan looking for the best boxing picks and parlays for your next fight night? Look no further than KingPin.pro, the top-rated sports betting app available on both iOS and Android. With real-time odds, public betting data, and comprehensive data analysis, you'll be able to make informed decisions when placing your bets.
But that's not all. KingPin.pro also offers access to expert handicappers and their boxing picks. These handicappers are experts in their field, with a proven track record of success, making their boxing fantasy picks and boxing picks tonight reliable and valuable. Users can purchase picks from handicappers for a variety of sports, including the NBA, NFL, MLB, and more.
In addition to expert picks, KingPin.pro also allows users to place their own picks and compete for a spot in the top 10 leaderboard. This is a great opportunity to test your skills against other sports bettors and potentially earn a payout if your pick makes it to the top 10.
One of the unique features of KingPin.pro is that users can view all the picks on the site, not just those from the handicappers they choose to follow. This allows users to gain more insight into the overall trends and predictions of the community and make more informed betting decisions.
Overall, KingPin.pro is a comprehensive and user-friendly platform for sports bettors looking for the best boxing parlays and boxing picks. Whether you're a seasoned bettor or new to the game, this app offers valuable insights and expert advice to help you make informed decisions and potentially earn some money. So, download KingPin.pro today and start betting like a pro!
#1

last 30 days winnings
($452)
#2

#3