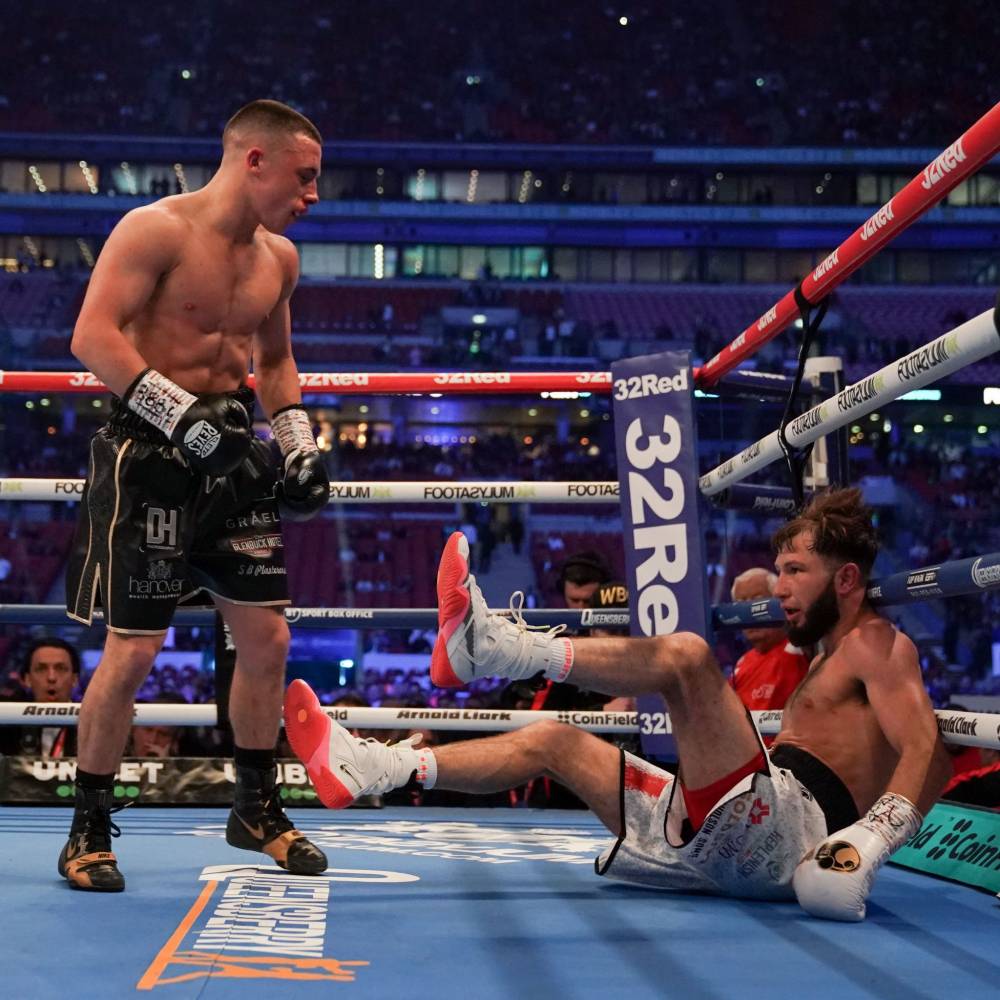 Nick Ball vs Lodumo Lamati Prediction Boxing Picks 5/27
May 25, 2023, 10:18:08 PM
Introduction
The boxing world is buzzing with excitement as two formidable fighters, Nick Ball and Lodumo Lamati, are set to clash in an epic showdown at Las Vegas, Nevada, on April 22, 2023. This highly anticipated bout promises to be a thrilling display of skill, power, and determination. As fans eagerly await the event, the KingPin.pro iOS and Android app is here to provide expert boxing picks and parlays to help you make informed predictions. In this article, we will conduct an extensive review of each fighter's stats and fight history, leading to our prediction.
Nick Ball: The Undefeated Phenom
Nick Ball, hailing from Liverpool, Merseyside, United Kingdom, has established an impeccable professional boxing record of 17-0-0. At just 26 years old, Ball has already made a name for himself in the sport with his explosive power and relentless fighting style. Standing at 5'2" with an undisclosed reach, Ball possesses the agility and speed that often catches opponents off guard.
Throughout his career, Ball has showcased his prowess inside the ring, delivering impressive victories against notable opponents. In his last fight against Eduardo Ramirez Rubio, Ball displayed his devastating left hooks, securing a first-round knockout victory in just 1 minute and 48 seconds. This win demonstrated Ball's ability to finish fights early and capitalize on his opponent's vulnerabilities.
His knockout power was also evident in his bout against Isaac Lowe, where he delivered a knockout blow in the sixth round, cementing his superiority. Ball's precision and accuracy have been key factors in his success, allowing him to land devastating blows with pinpoint accuracy.
Lodumo Lamati:
Lodumo "9mm" Lamati, representing Johannesburg, Gauteng, South Africa, presents a formidable challenge to Nick Ball. With an impressive professional boxing record of 21-0-1, Lamati has proven his mettle against tough opponents, making him a force to be reckoned with in the ring. Standing at 5'8" with a reach of 69.5", Lamati possesses physical attributes that enable him to engage in close-quarters combat and maintain an advantage.
Lamati's most recent victory against Mark Anthony Geraldo showcased his ability to control the pace of a fight and wear down his opponents. With a fourth-round knockout victory, Lamati demonstrated his ability to adapt and capitalize on his opponent's weaknesses.
His victory against Ken Jordan further highlighted his versatility, as he secured a unanimous decision victory by showcasing his technical prowess and ring generalship. Lamati's strong defensive skills combined with his ability to counterpunch effectively make him a formidable adversary.
Prediction:
Analyzing the strengths and weaknesses of both fighters, it becomes evident that Nick Ball holds the advantage in this matchup. While Lodumo Lamati is an exceptional fighter, Ball's undefeated record and explosive power give him the edge.
Ball's ability to land devastating blows with precision and accuracy will pose significant challenges for Lamati. Furthermore, Ball's track record of early knockouts indicates that he has the potential to capitalize on Lamati's vulnerabilities and finish the fight before it reaches the judges' scorecards.
Lamati's defensive skills may allow him to withstand Ball's initial onslaught, but the relentless pressure and power of the undefeated phenom will ultimately overwhelm him. It is likely that Ball's relentless attack will force Lamati into making mistakes or leaving openings for devastating counterattacks.
Considering these factors, our prediction is that Nick Ball will emerge victorious by either a knockout (KO)/technical knockout (TKO) or disqualification. Ball's aggressive fighting style and knockout power will prove to be too much for Lamati to handle, leading to a thrilling and decisive victory.
Pick: Nick Ball to Win by KO/TKO or Disqualification -215
Upgrade to View Prediction
#1

last 30 days winnings
($334)
#2

#3