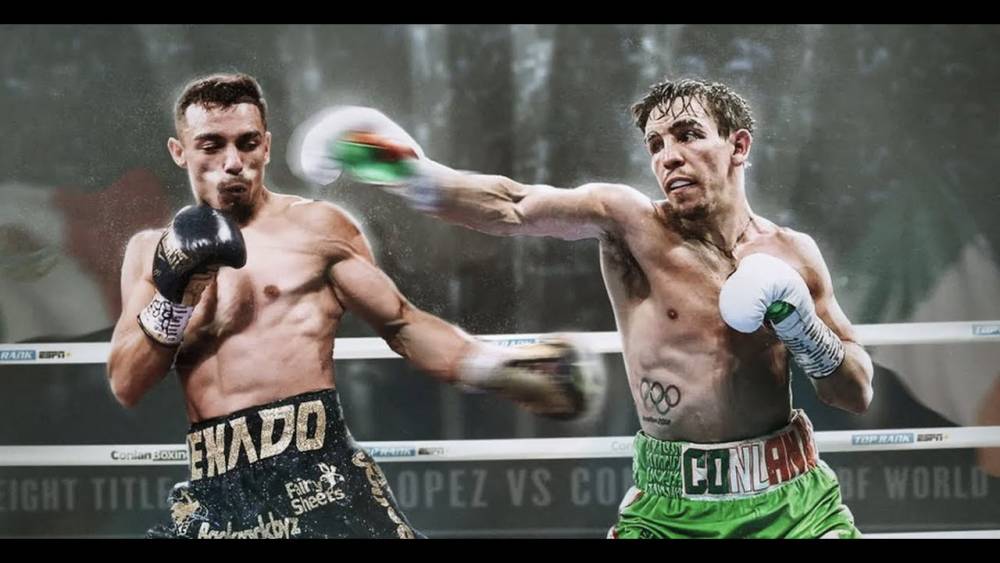 Luis Alberto Lopez vs Michael Conlan Prediction Boxing 5/27
May 25, 2023, 4:16:53 AM
Introduction:
As the highly anticipated boxing match between Luis Alberto Lopez and Michael Conlan approaches, fight fans and bettors alike are eagerly awaiting the outcome of this clash in Belfast, Ireland on May 27, 2023. In this article, we will provide an extensive review of both fighters, analyze their recent performances, and offer a prediction on the outcome of the bout. Additionally, we'll introduce the KingPin.pro iOS and Android app, where you can access the best boxing picks and parlays for this fight and more.
Luis Alberto "El Venado" Lopez:
Luis Alberto Lopez, also known as "El Venado," boasts an impressive professional boxing record of 27-2-0. Hailing from Mexicali, Baja California, Mexico, Lopez has displayed exceptional skill and determination throughout his career. Standing at 5'4" with a reach of 66.5", Lopez possesses a compact stature that allows him to generate power and agility in the ring.
Recent Performance:
Although there is no available information on Lopez's most recent fight, his previous matches demonstrate his prowess. Lopez secured victories against notable opponents, including Josh Warrington, Yeison Vargas, and Raul Chirino. These wins showcase his ability to adapt to different styles and emerge victorious.
Michael Conlan:
Michael Conlan, a native of Belfast, Northern Ireland, is a force to be reckoned with in the boxing world. With a professional record of 18-1-0, Conlan has proven himself as a formidable contender. Standing at 5'8" with a reach of 69.0", Conlan possesses a slight height and reach advantage over Lopez.
Recent Performance:
Similar to Lopez, there is no information available regarding Conlan's most recent fight. However, his previous bouts highlight his skills and determination. Conlan has secured victories against reputable opponents, including Karim Guerfi, Miguel Marriaga, and TJ Doheny. These wins demonstrate his ability to adapt to different styles and emerge triumphant.
Prediction
After carefully evaluating the statistics and recent performances of both fighters, our prediction leans towards Luis Alberto Lopez as the victor in this bout. Here's why:
Experience and Record:
Lopez's impressive professional record of 27-2-0 speaks volumes about his skill and experience in the ring. With numerous victories against tough opponents, he has proven his ability to handle high-pressure situations and emerge victorious. Lopez's wealth of experience gives him an edge over Conlan.
Power and Precision:
Lopez's compact stature allows him to generate immense power and deliver precise punches. His ability to land accurate blows and inflict damage on his opponents can pose significant challenges for Conlan. Lopez's combination of power and precision could be a deciding factor in the outcome of this fight.
Adaptability:
Lopez has demonstrated his adaptability in previous fights, showcasing his ability to adjust his style based on his opponent's strengths and weaknesses. This adaptability allows him to exploit openings and capitalize on his opponent's mistakes. Against a skilled fighter like Conlan, Lopez's adaptability could prove crucial in securing victory.
In conclusion, based on his impressive record, power and precision, as well as his ability to adapt, we predict that Luis Alberto Lopez will emerge victorious in his bout against Michael Conlan. As boxing enthusiasts prepare for this thrilling encounter, it's essential to stay informed and access the best boxing picks and parlays for this fight. Make sure to download the KingPin.pro iOS and Android app to receive expert boxing predictions and enhance your betting experience.
Pick: Luis Alberto Lopez ML +110
Upgrade to View Prediction
#1

last 30 days winnings
($733)
#2

#3