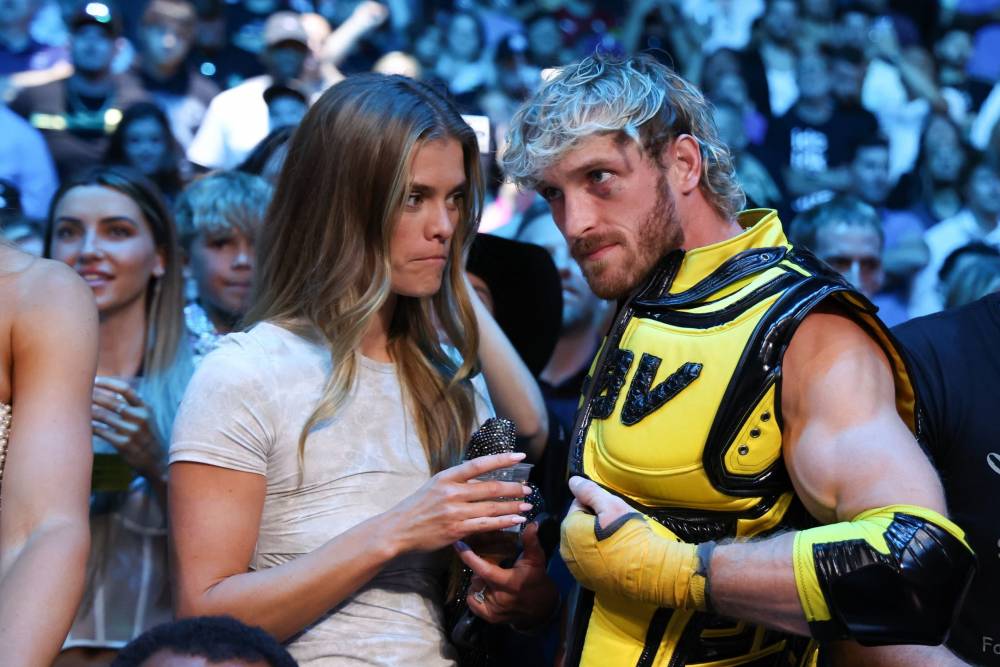 Logan Paul vs Dillon Danis Fight Prediction Boxing 10/14
Oct 12, 2023, 7:43:06 PM
© Kevin Jairaj-USA TODAY Sports
Logan Paul vs. Dillon Danis: Boxing Predictions and Analysis
Welcome to KingPin.pro, your ultimate source for boxing insights and predictions. In this article, we delve into the upcoming exhibition bout between Logan Paul and Dillon Danis, set to ignite the boxing ring on October 14. Join us as we dissect the backgrounds of these intriguing fighters, assess their strengths and weaknesses, and unveil our best bet for the fight.
Logan Paul
Logan Paul, known for his diverse career as a YouTuber, entrepreneur, WWE star, and now a burgeoning boxing enthusiast, is set to step into the boxing ring once again. With a professional boxing record of 0-1-0, Paul seeks redemption after a tough debut loss to KSI in 2019.
Standing tall at 6'2" and hailing from West Lake, Ohio, Paul brings youthful energy and athleticism to the fight. While his debut against KSI ended in defeat, it's essential to recognize that his last appearance was a unique challenge—an exhibition bout against the legendary Floyd Mayweather, resulting in a no-decision and no judges.
Paul's experience against a boxing great like Mayweather, coupled with his athletic abilities and reach advantage, positions him as a formidable opponent. He aims to silence the detractors and critics with a victory in this exhibition match against Dillon Danis.
Furthermore, Paul is one of the co-founders of The Prime, a platform that showcases athletes from various disciplines. His passion for boxing and desire to prove himself as a legitimate boxer drive him to excel in this match.
Dillon Danis
Dillon "El Jefe" Danis, an MMA fighter with a professional MMA record of 2-0-0, has stepped into the boxing arena to face Logan Paul. Born in Parsippany Hills, New Jersey, Danis brings his combat sports experience to this exhibition bout.
Standing at 6'0" with a reach of 72.0", Danis possesses a grappling background and is renowned for being a training partner of UFC superstar Conor McGregor. His MMA career has been marked by success, with two wins to his name, but he has been inactive for over four years due to injuries and surgeries.
Leading up to this exhibition match, Danis has used his social media presence to engage in trash talk and mind games with Logan Paul. His tactics have stirred up immense interest in the fight, turning the co-main event into a must-watch spectacle.
Danis has seized every opportunity to taunt Paul, referencing Paul's past mistakes, personal life, and even engaging in a rivalry with Logan's younger brother, Jake Paul. His aim is to get under Paul's skin, both outside and inside the ring.
If Danis can overcome his long layoff and injuries, he aims to re-establish himself in the combat sports world and put his name back on the map.
Prediction
The betting odds for Logan Paul winning by KO/TKO or disqualification at -180 reflect several key factors that favor this outcome:
Athletic Advantage: Logan Paul's physical attributes, including his height and reach, give him an edge in the ring. These attributes contribute to his ability to land powerful punches and potentially secure a KO/TKO victory.
Mental Toughness: Paul's experience in high-pressure situations, such as facing Floyd Mayweather, has bolstered his mental resilience. He's less likely to succumb to frustration or errors that could lead to disqualification.
Strategic Approach: With a more structured approach and game plan, Paul may look to capitalize on Danis' inactivity in the ring. This could involve pressuring Danis and pushing him into making mistakes that could result in a disqualification.
Training and Preparation: Logan Paul's dedication to training and preparation for this exhibition match is a crucial factor. He's determined to showcase his growth as a boxer, making him a formidable opponent.
Pick: Logan Paul by KO/TKO or Disqualification at -180 Odds
Upgrade to View Prediction
#1

last 30 days winnings
($452)
#2

#3