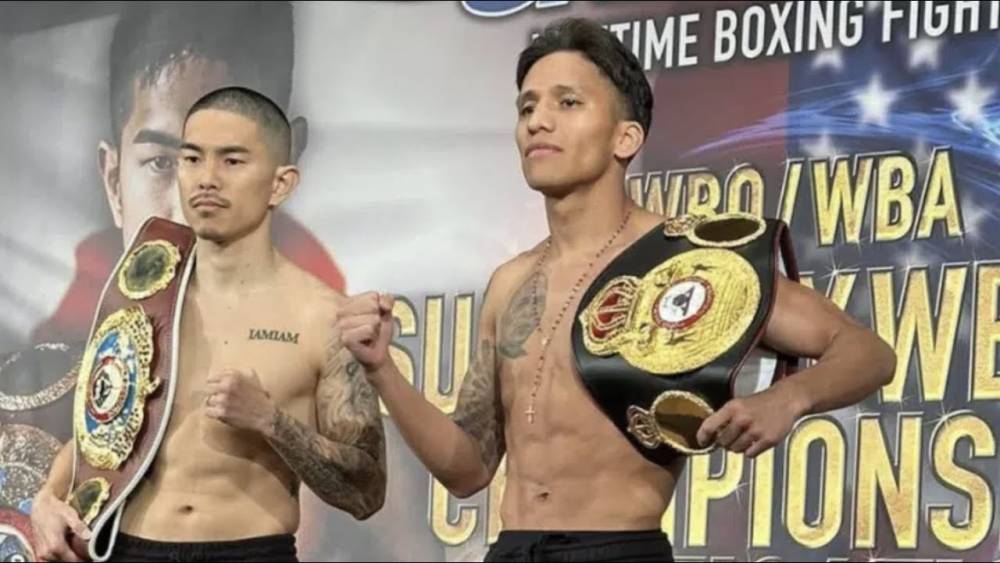 Kazuto Ioka vs Joshua Franco II Prediction Boxing Picks 6/24
Jun 22, 2023, 6:29:42 AM
Kazuto Ioka and Joshua Franco Rematch: Boxing Fight Predictions
In the world of boxing, rematches provide fighters with an opportunity to settle unfinished business and prove who is the ultimate champion. In this article, we dive into the anticipated rematch between Kazuto Ioka and Joshua Franco, which is set to take place on June 24th, 2023. We'll explore an extensive review of both fighters and offer our boxing picks tonight. Stay tuned to find out why we believe Joshua Franco has the edge. For up-to-the-minute boxing picks and parlays, don't forget to check out the KingPin.pro app, available on both iOS and Android, which offers real-time updates and expert insights.
Kazuto Ioka - Fighter Review
Career Overview
Kazuto Ioka, a Japanese boxer born on March 24, 1989, in Sakai, Osaka, has a professional boxing record of 29-2-1. Standing at 5'5" with a reach of 66.5 inches, Ioka has an impressive resume, which includes victories over accomplished boxers like Donnie Nietes and McWilliams Arroyo.
Strengths
Ioka's strengths lie in his technical ability and boxing IQ. With a wealth of experience, he has an adept ability to read his opponents and execute strategic game plans. His precision and power punches make him a threat to any opponent.
Weaknesses
At 34 years old, age could be a factor in this fight. Younger fighters might have the edge in stamina and agility. Additionally, Ioka has occasionally been troubled by fighters with high work rates and aggressive styles.
Joshua Franco - Fighter Review
Career Overview
Joshua Franco, also known as "El Profesor," was born on October 27, 1995, in San Antonio, Texas. Franco has a professional record of 18-1-3. Similar to Ioka, he stands at 5'5", but with a slightly longer reach of 67 inches. His most notable victories include two unanimous decision wins against Andrew Moloney.
Strengths
Franco's strengths are his work rate, inside fighting, and punch accuracy. He has a solid chin, and his relentless pressure can wear down his opponents over the course of a fight. His youth and physical conditioning will also be significant advantages.
Weaknesses
Franco's weaknesses include a tendency to leave himself open to counters when pressing forward. He also sometimes lacks power in his punches, which may not deter an opponent with a strong chin.
Prediction
Now to the crux of the matter – the final prediction. Taking into consideration the skills and attributes of both fighters, our boxing fight predictions lean in favor of Joshua Franco.
One of the key reasons behind this is his age and conditioning. At 27, Franco is in his prime and is likely to have the edge in terms of stamina. His relentless aggression and pressure could be the deciding factors against Ioka, who might find it challenging to keep up with Franco's work rate.
Furthermore, Franco's slightly longer reach could prove beneficial in exchanges, especially when Ioka tries to counter. Franco's inside game and pressure could be decisive if he can avoid being caught by Ioka's precise power punches.
Considering these factors, the boxing picks tonight are in favor of Joshua Franco winning this match. However, in the unpredictable world of boxing, nothing is certain until the final bell. For more expert boxing picks, check out the KingPin.pro app on iOS or Android.
Pick: Joshua Franco ML -110
Upgrade to View Prediction
#1

last 30 days winnings
$567
#2

#3