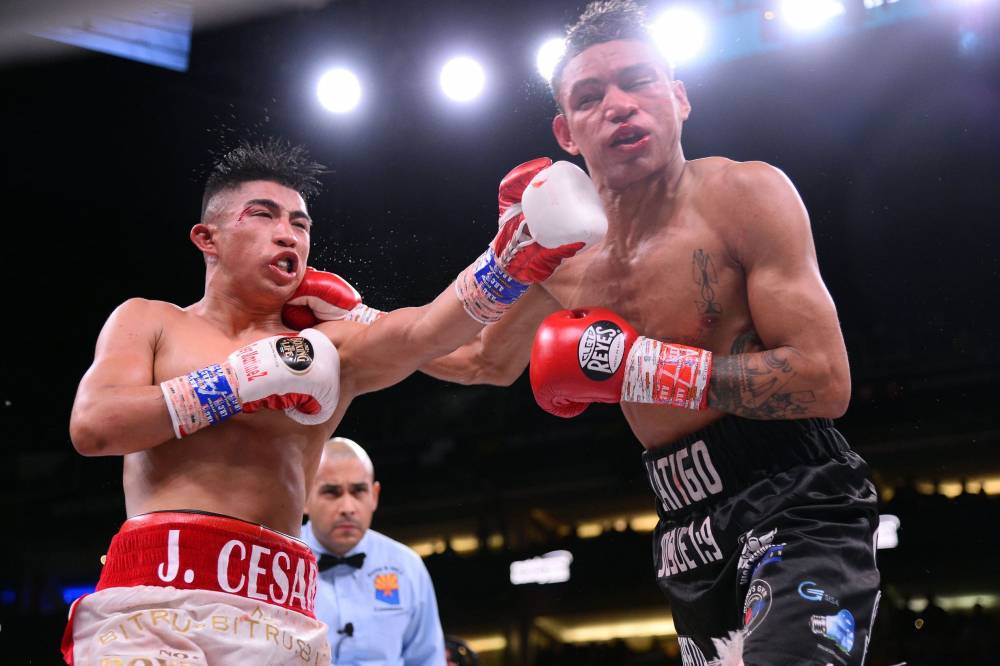 Julio Cesar Martinez vs Ronal Batista Prediction Boxing 5/6
May 4, 2023, 12:31:11 AM
© Joe Camporeale-USA TODAY Sports
Introduction
As boxing fans await the highly anticipated match between Julio Cesar Martinez and Ronal Batista, the excitement is palpable. Both fighters have impressive records, and the bout promises to be a thrilling event at Guadalajara, Mexico. In this article, we will provide an extensive review of each fighter and our prediction for the fight's outcome.
Boxing Picks Tonight
Martinez and Batista are two of the most promising boxers in their weight class, and their matchup is undoubtedly a must-watch. Fans and pundits alike are already speculating about who will come out on top, and boxing picks and parlays are already circulating online.
Julio Cesar Martinez
Julio Cesar Martinez is a Mexican boxer with an impressive record of 19-2-0, including 2 no-contests. Nicknamed "El Rey," Martinez is known for his incredible speed and powerful punches, which have allowed him to knock out several opponents throughout his career.
Martinez's fighting style is characterized by his ability to outmaneuver his opponents, moving around the ring with grace and agility. He is not afraid to take risks, and he always looks for opportunities to land heavy blows. His stamina and endurance are also noteworthy, as he is known for maintaining a high level of energy throughout the fight.
In his last fight against Joel Cordova, Martinez won by KO/TKO in the sixth round, showcasing his power and skill. He is currently ranked #1 by The Ring and #2 by BoxRec in the flyweight division, making him a formidable opponent for any boxer.
Ronal Batista
Ronal Batista is a Panamanian boxer with a record of 15-2-0. Although he has not been in the sport for as long as Martinez, he has already made a name for himself as a talented fighter with a lot of potential. Batista's fighting style is characterized by his agility and quick reflexes, which allow him to dodge opponents' punches effectively.
Batista is also known for his excellent footwork, which he uses to move around the ring and create opportunities for himself. He is a skilled counter-puncher, and he has the ability to catch his opponents off guard with a well-timed strike.
In his last fight against Hytan Ramos, Batista won by decision, showcasing his ability to go the distance in a match. However, he is facing a significant challenge in Martinez, who is widely considered to be one of the best fighters in the world in his weight class.
Prediction:
While both Martinez and Batista are skilled fighters, we predict that Martinez will come out on top in this matchup. Here's why:
Experience: Martinez has been in the sport for much longer than Batista and has faced much tougher opponents. He has fought some of the best boxers in his weight class and has come out victorious in most of those matches.
Power: Martinez is known for his powerful punches, which have allowed him to knock out several opponents throughout his career. Batista, on the other hand, has only scored four knockouts in his career, which suggests that he may not have the same level of power as Martinez
Pick: Martinez to Win Between Rounds 1-6 at -190 Odds
#1

last 30 days winnings
($334)
#2

#3