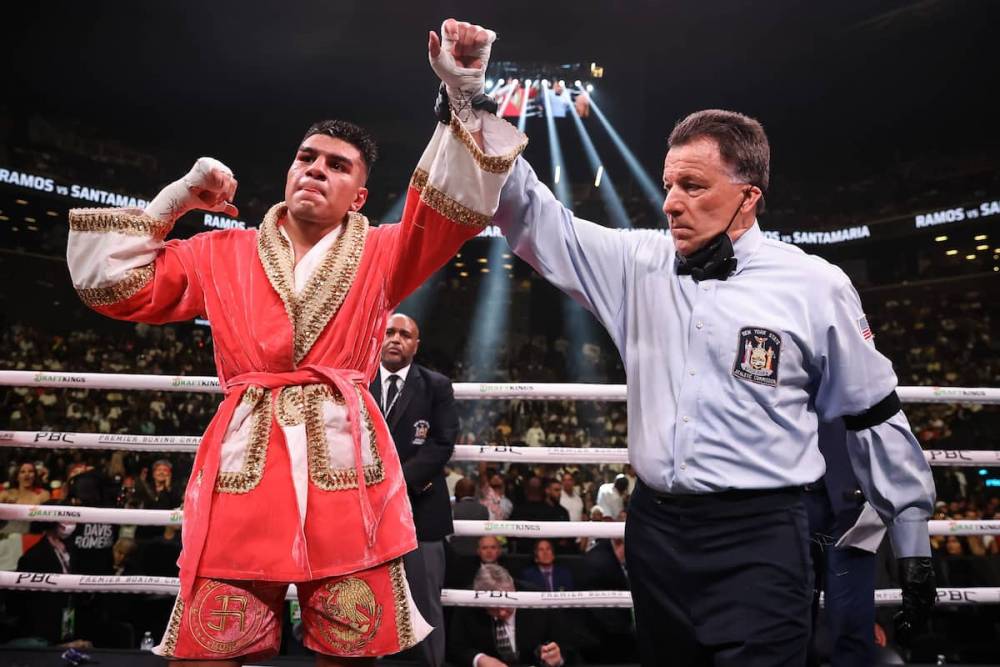 Jesus Ramos vs Joseph Spencer Prediction, Boxing Picks
Mar 23, 2023, 3:09:30 AM
Jesus Ramos vs Joseph Spencer
The boxing world is eagerly anticipating the fight between Jesus Alejandro Ramos and Joseph Spencer, set to take place on March 25, 2023. Both fighters come into the ring with undefeated records, and each has something to prove. In this article, we will preview the fighters' backgrounds, examine their statistics and fighting styles, and give our prediction for who will come out victorious.
Jesus Ramos
Jesus Alejandro Ramos, nicknamed "Mono," is a 22-year-old Mexican-American boxer hailing from Casa Grande, Arizona. Ramos is currently undefeated with a record of 19-0-0, with 14 of those wins coming by way of knockout.
Ramos started boxing at a young age and has quickly made a name for himself in the sport. He has excellent footwork and hand speed, making him a challenging opponent for anyone who steps into the ring with him. Ramos also has a powerful left hook, which he uses to devastating effect, as his record indicates.
Standing at 5'10" with a reach of 72 inches, Ramos is a tall fighter who knows how to use his height to his advantage. He has faced some tough opponents in his career so far, and his upcoming fight against Joseph Spencer will be another test of his skills.
Joseph Spencer
Joseph Spencer, also known as the "Small Town Soldier," is a 22-year-old American boxer from Linden, Michigan. Spencer is also undefeated, with a record of 16-0-0, with 12 of those wins coming by way of knockout.
Spencer started boxing at a young age, and his impressive amateur record caught the eye of many boxing fans. Spencer is a powerful puncher, and he has the ability to knock out his opponents with either hand. He also has a solid chin and can take a punch, making him a dangerous fighter.
Spencer stands at 5'10" with a reach of 70 inches, giving him a slight disadvantage in terms of height and reach compared to Ramos. However, he has proven himself to be a tough competitor and will be looking to prove himself in this fight.
Prediction
While both fighters are undefeated and have impressive records, we believe that Jesus Alejandro Ramos will come out victorious in this fight. Ramos has shown an impressive level of skill and technique in his previous fights, and his speed and power make him a dangerous opponent.
Furthermore, Ramos has faced tougher competition than Spencer in his career so far, which has given him the necessary experience to handle the pressure of big fights. His ability to use his reach advantage and his excellent footwork and hand speed make him a difficult fighter to beat.
While Joseph Spencer is undoubtedly a talented boxer, we believe that he will struggle to deal with the speed and power of Ramos. Unless Spencer can land a big punch early in the fight, we predict that Ramos will win by decision, with his superior skills and experience carrying him to victory.
Pick: Jesus Ramos to win -220
Are you a box fan looking for the best boxing picks and parlays for your next fight night? Look no further than KingPin.pro, the top-rated sports betting app available on both iOS and Android. With real-time odds, public betting data, and comprehensive data analysis, you'll be able to make informed decisions when placing your bets.
But that's not all. KingPin.pro also offers access to expert handicappers and their boxing picks. These handicappers are experts in their field, with a proven track record of success, making their boxing fantasy picks and boxing picks tonight reliable and valuable. Users can purchase picks from handicappers for a variety of sports, including the NBA, NFL, MLB, and more.
In addition to expert picks, KingPin.pro also allows users to place their own picks and compete for a spot in the top 10 leaderboard. This is a great opportunity to test your skills against other sports bettors and potentially earn a payout if your pick makes it to the top 10.
One of the unique features of KingPin.pro is that users can view all the picks on the site, not just those from the handicappers they choose to follow. This allows users to gain more insight into the overall trends and predictions of the community and make more informed betting decisions.
Overall, KingPin.pro is a comprehensive and user-friendly platform for sports bettors looking for the best boxing parlays and boxing picks. Whether you're a seasoned bettor or new to the game, this app offers valuable insights and expert advice to help you make informed decisions and potentially earn some money. So, download KingPin.pro today and start betting like a pro!
#1

last 30 days winnings
($334)
#2

#3