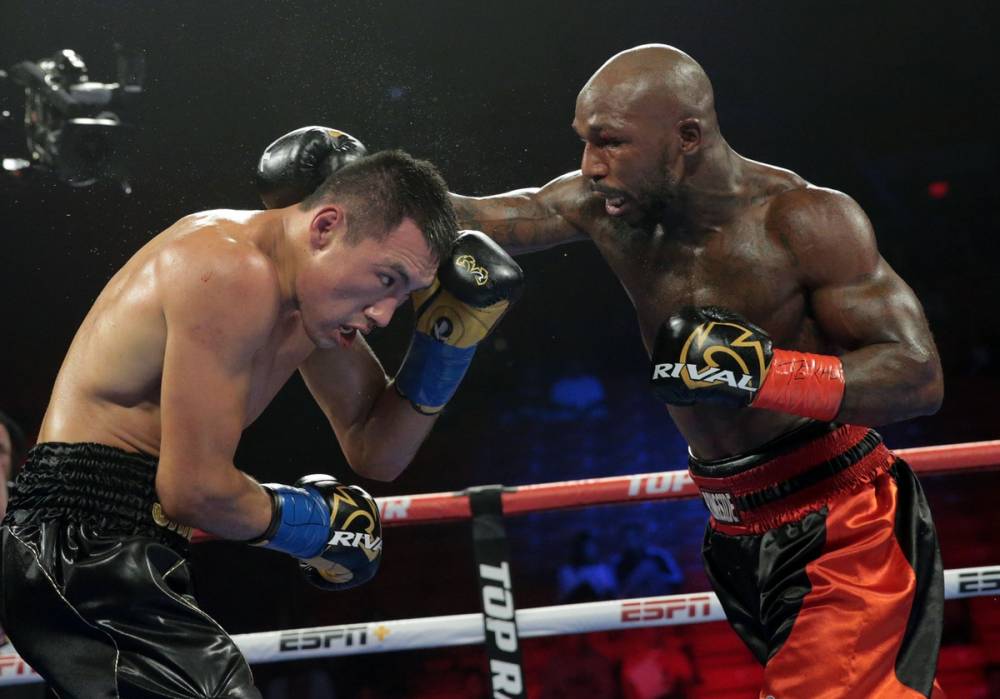 Janibek Alimkhanuly vs Steven Butler Prediction Boxing 5/13
May 13, 2023, 3:54:05 AM
© Mark Lambie / El Paso Times
Introduction
Get ready for an electrifying clash in the world of professional boxing as Janibek Alimkhanuly takes on Steven Butler. The anticipation is high as these two talented fighters step into the ring to prove their mettle. In this comprehensive prediction article, we will delve into the strengths, weaknesses, and fight history of both Alimkhanuly and Butler. Join us as we analyze this exciting matchup and reveal the best bet for the Janibek Alimkhanuly vs. Steven Butler fight.
Janibek Alimkhanuly: The "Qazaq Style" Phenomenon
Janibek Alimkhanuly, known for his impressive boxing style called "Qazaq Style," boasts an undefeated professional record of 13 wins and 0 losses. Hailing from Zhilandy, Kazakhstan, Alimkhanuly has established himself as a force to be reckoned with in the boxing world. At the age of 30, he combines his skills, agility, and determination to deliver remarkable performances inside the ring.
Alimkhanuly's boxing foundation has provided him with the necessary tools to dominate his opponents. Standing at 5'11" with a reach of 71.5", he possesses physical attributes that enable him to control the distance and dictate the tempo of the fight. With a disclosed career earnings of $0 USD, Alimkhanuly is driven by his passion for the sport and a hunger for success.
Steven Butler: The "Bang Bang" Challenger
Steven Butler, known for his explosive style in the ring, enters this matchup with a professional record of 32 wins, 3 losses, and 1 draw. Hailing from Montreal, Quebec, Canada, Butler has showcased his boxing skills and power throughout his career. At the age of 27, he represents the next generation of boxers eager to make their mark in the sport.
Standing at 5'11" with a reach of 75.0", Butler possesses physical attributes that allow him to deliver devastating punches and control the ring. While his career earnings stand at $0 USD, Butler's determination and resilience have been evident in his previous fights.
Fight History: Alimkhanuly vs. Butler
To gain a deeper understanding of the fighters' capabilities and fighting styles, let's examine their respective fight histories.
Janibek Alimkhanuly has shown his dominance in the ring with victories over notable opponents such as Denzel Bentley, Danny Dignum, and Rob Brant. His win over Rob Brant, who retired after the eighth round, showcased Alimkhanuly's power and ability to impose his will on his opponents. Although his fight history isn't as extensive as some other fighters, Alimkhanuly has proven his skills and determination with each victory.
Steven Butler, on the other hand, has faced a higher number of opponents throughout his career. Notable names on his record include Vitalii Kopylenko, Uriel Gonzalez, and Brandon Cook. Butler's victories have often come by way of knockout or technical knockout, displaying his ability to deliver powerful punches and capitalize on openings. Despite a few losses, Butler has consistently showcased his resilience and determination inside the ring.
The Clash: Alimkhanuly vs. Butler
Now, let's delve into the anticipated matchup between Janibek Alimkhanuly and Steven Butler. Both fighters possess unique strengths and styles that make this fight an intriguing spectacle for boxing enthusiasts.
Alimkhanuly's "Qazaq Style" incorporates a calculated approach, utilizing precise footwork, sharp jabs, and effective counterpunching. He excels in controlling the pace of the fight, often dictating the distance and frustrating his opponents with his defensive maneuvers. Alimkhanuly's ability to seamlessly transition from defense to offense makes him a formidable opponent.
Butler, on the other hand, is known for his aggressive and explosive fighting style. He possesses tremendous punching power and often looks to overwhelm his opponents with relentless combinations. Butler's ability to generate significant force behind his punches can pose a threat to Alimkhanuly if he can find the right openings.
Prediction
After carefully analyzing the strengths, weaknesses, and fight history of both fighters, a compelling prediction emerges for the Janibek Alimkhanuly vs. Steven Butler fight. Considering Alimkhanuly's technical skills and defensive prowess, it is likely that he will aim to control the tempo of the fight, using his footwork and precise counters to frustrate Butler.
However, Butler's aggressive style and punching power cannot be underestimated. He will likely look to pressure Alimkhanuly and find opportunities to land significant blows. The key for Butler will be to stay composed and avoid falling into Alimkhanuly's traps.
Considering the dynamics of this matchup, the best bet for this fight is the fight to be won between rounds 1 and 6 at -150 odds. Alimkhanuly's defensive skills and ability to control the distance may lead to a prolonged fight, while Butler's aggression and punching power increase the likelihood of an early finish. This bet offers an enticing combination of risk and reward.
Pick: Fight to be Won Between Rounds 1 and 6 (-150)
Join KingPin.pro for Accurate Boxing Picks and Parlays
For boxing enthusiasts looking for accurate boxing picks and parlays, KingPin.pro is the ultimate platform. With our team of expert analysts and detailed fight predictions, we provide the insights needed to make informed betting decisions. Whether you're seeking boxing picks for tonight's matches or comprehensive boxing fight predictions, KingPin.pro offers the expertise and information to enhance your boxing betting experience.
To access exclusive content, analysis, and predictions, download the KingPin.pro iOS or Android app. Stay ahead of the game with our in-depth coverage of boxing events and maximize your chances of success when placing bets on boxing fights.
#1

last 30 days winnings
($334)
#2

#3