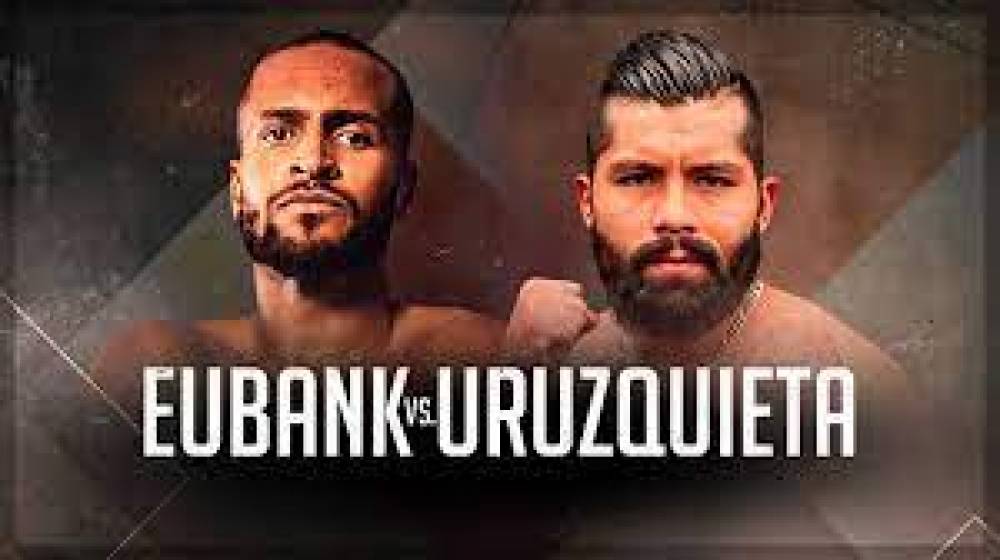 Harlem Eubank vs Christian Uruzquieta Prediction Boxing 3/31
Mar 30, 2023, 2:10:50 AM
Introduction
Boxing fans all around the world are eagerly awaiting the upcoming bout between Harlem Eubank and Christian Uruzquieta on March 31, 2023. The highly anticipated matchup is set to take place at an undisclosed location, and both fighters are expected to bring their A-game to the ring.
Eubank, with an undefeated record of 16-0-0, is looking to extend his winning streak and continue his ascent up the boxing rankings. Meanwhile, Uruzquieta, with a record of 21-5-2, is seeking to make a statement and prove himself against a highly touted opponent.
In this article, we will provide an in-depth preview of both fighters, their styles, and what we can expect from their upcoming bout. Additionally, we will provide a final prediction of who we believe will emerge victorious in what is sure to be an entertaining and highly competitive fight.
Harlem Eubank
Harlem Eubank, a native of Brighton, Sussex, United Kingdom, comes from a family with a long history in boxing. His father, Chris Eubank Sr., is a former world champion and is widely regarded as one of the best British boxers of all time.
Eubank began his boxing career in 2017 and has since compiled an impressive record of 16 wins, 0 losses, and 0 draws. He is a highly skilled boxer with a style that emphasizes speed, power, and precision. Eubank is known for his quick reflexes, footwork, and ability to control the pace of a fight.
One of Eubank's biggest strengths is his ability to adapt to different opponents and adjust his style accordingly. He has faced a variety of boxers with different styles and has shown the ability to adapt to each one, making him a difficult opponent to prepare for.
In his most recent fight against Eliot Chavez in July 2022, Eubank demonstrated his knockout power, securing the victory with a punch after the referee called for a break in the action. With this impressive victory, Eubank further cemented his status as a rising star in the boxing world.
Christian Uruzquieta
Christian Uruzquieta, hailing from Distrito Federal, Mexico, has a professional record of 21 wins, 5 losses, and 2 draws. Uruzquieta is an experienced fighter who has been in the ring with a variety of opponents and has shown the ability to adjust his style to match his opponent's strengths.
Uruzquieta is a versatile fighter who is equally comfortable fighting on the inside or outside. He has a solid jab and a good left hook, which he uses to set up his combinations. Additionally, Uruzquieta has shown the ability to take a punch and keep fighting, making him a tough opponent to knock out.
Despite his experience, Uruzquieta has struggled in recent fights, losing two of his last three bouts. However, he has shown the ability to bounce back from losses in the past and will undoubtedly be looking to do so again in this upcoming fight.
Prediction
Based on the styles of both fighters and their recent performances, we believe that Harlem Eubank will emerge victorious in this upcoming bout. Eubank's speed and power make him a dangerous opponent, and we expect him to use his footwork and quick reflexes to control the pace of the fight.
Additionally, Eubank's ability to adapt to different opponents gives him a significant advantage over Uruzquieta, who may struggle to adjust to Eubank's unique style.
While Uruzquieta is an experienced fighter who has shown the ability to go the distance, we believe that Eubank's knockout power will be the deciding factor in this bout. We predict that Eubank will win by KO/TKO or disqualification.
Overall, both fighters bring unique strengths and styles to the ring, and it will be interesting to see how they match up on fight night. However, Harlem Eubank's combination of speed, power, and accuracy make him a dangerous opponent for anyone, and we expect him to come out on top in this matchup. With a perfect record of 16-0-0, Eubank has yet to face a fighter who can match his skill set, and we believe that he will continue his winning streak on March 31.
In terms of the specifics of the fight, we predict that Eubank will look to control the pace early on, using his quick footwork and agile movement to stay out of range of Uruzquieta's punches. Eubank is a skilled counter-puncher, and we expect him to look for openings in Uruzquieta's defense and capitalize on them with quick, powerful strikes. Uruzquieta, on the other hand, is likely to be more measured in his approach, looking to land heavy shots when he sees an opportunity.
As the fight progresses, we believe that Eubank's superior conditioning and stamina will give him the edge, allowing him to maintain his speed and power deep into the later rounds. Uruzquieta has shown a tendency to fade in the later rounds of fights, and we expect Eubank to take advantage of this by pushing the pace and going for the finish. Whether he secures a KO/TKO victory or forces Uruzquieta into a disqualification, we believe that Eubank will emerge victorious in this bout.
#1

last 30 days winnings
($334)
#2