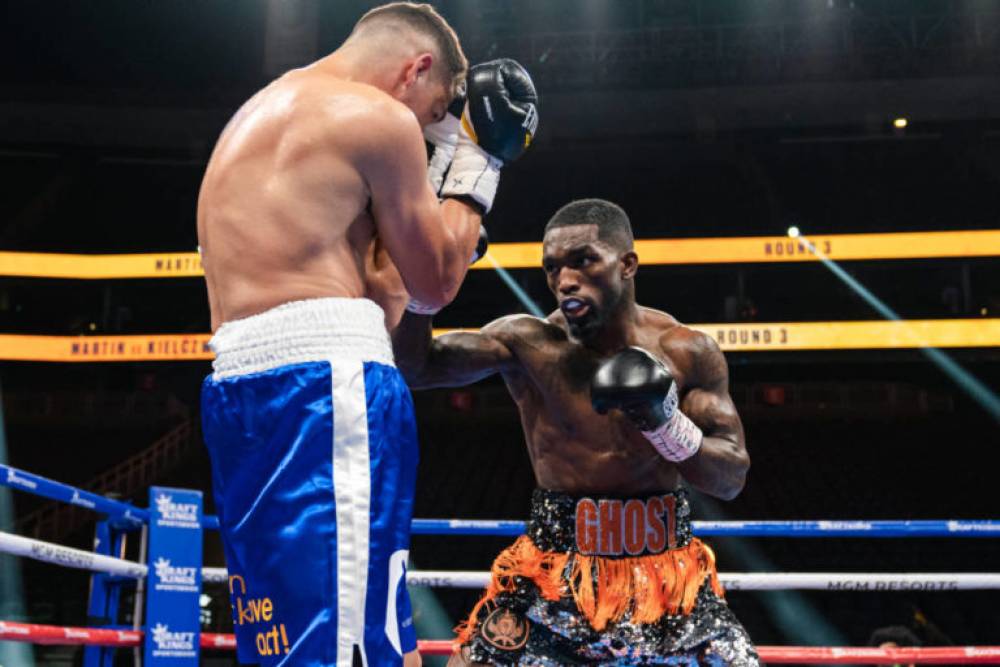 Frank Martin vs Artem Harutyunyan Prediction Boxing 7/15
Jul 12, 2023, 7:10:34 PM
Frank Martin vs. Artem Harutyunyan: Boxing Fight Predictions and Analysis
Welcome to KingPin.pro, your ultimate source for boxing picks and parlays. In this article, we will provide an extensive review of the upcoming bout between Frank "The Ghost" Martin and Artem "The Original" Harutyunyan scheduled to take place at Las Vegas, Nevada on July 15, 2023. With both fighters possessing impressive records, this match promises to be an exhilarating clash. Join us as we analyze their fighting styles, strengths, and weaknesses to make a prediction on the likely outcome of the fight.
Review of Frank "The Ghost" Martin
Frank Martin, also known as "The Ghost," is an undefeated professional boxer hailing from Detroit, Michigan. With a flawless record of 17 wins and no losses, Martin has established himself as a rising star in the sport. At 28 years old, he brings youth and agility to the ring, coupled with a remarkable boxing technique.
Martin's fighting style revolves around his exceptional footwork and ring awareness. He possesses quick reflexes, allowing him to evade opponent's punches and counter effectively. Martin's defensive skills, combined with his potent punching power, make him a formidable opponent for anyone in his weight class.
In his most recent fight against Jackson Marinez, Martin showcased his ability to deliver devastating knockout blows. A well-timed right hook in the 10th round secured him the victory and further solidified his reputation as a knockout artist. Martin's aggression and accuracy in his punches make him a dangerous adversary for Harutyunyan.
Review of Artem "The Original" Harutyunyan
Artem "The Original" Harutyunyan, with an undefeated record of 12 wins, represents a formidable challenge for Martin. Hailing from Yerevan, Armenia, Harutyunyan has displayed exceptional skill and determination throughout his professional career. At 32 years old, he brings experience and tactical prowess to the ring.
Harutyunyan's fighting style focuses on precision and calculated attacks. He possesses a high level of technical ability, utilizing accurate jabs and counterpunches to dominate his opponents. His defensive capabilities are also commendable, with a knack for slipping punches and evading damage.
In his previous bout against Humberto Galindo, Harutyunyan showcased his strategic approach, outboxing his opponent and securing a unanimous decision victory. However, Galindo failed to truly test Harutyunyan's resilience and ability to withstand a heavy-hitting opponent like Martin.
Prediction
After a thorough analysis of both fighters, we believe that Frank "The Ghost" Martin will emerge victorious in this match against Artem "The Original" Harutyunyan. While Harutyunyan possesses commendable technical skills, Martin's power and aggressive style give him a significant advantage.
Martin's ability to deliver devastating knockout blows, as demonstrated in his fight against Jackson Marinez, will likely be a deciding factor. Harutyunyan's defensive skills may enable him to withstand some of Martin's punches, but Martin's relentless pressure and accuracy will eventually overwhelm him.
Moreover, Harutyunyan's lack of experience against opponents with Martin's punching power could prove to be a disadvantage. Martin's ability to exploit openings in his opponent's defense and capitalize on them with powerful punches makes him a formidable threat.
We predict that Frank Martin will secure a victory by either knockout or technical knockout, forcing the referee to step in and end the fight or potentially leading to Harutyunyan's disqualification due to the accumulation of punishment.
Pick: Frank Martin by KO/TKO or Disqualification -200
#1

last 30 days winnings
$567
#2

#3