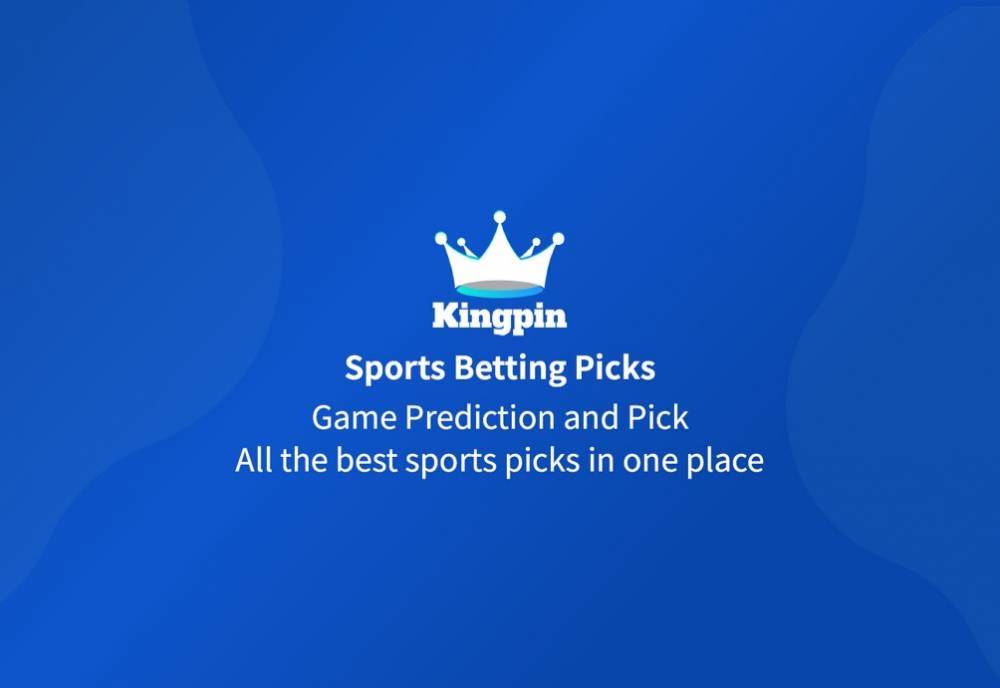 Doheny vs Goodman Prediction - KingPin.pro Boxing Picks
Mar 8, 2023, 9:58:24 PM
The world of boxing is buzzing with excitement as TJ Doheny and Sam Goodman gear up for a highly anticipated fight. This is a matchup that has been talked about for weeks, and the time has finally come for these two athletes to step into the ring and battle it out. Fans from all over the world are eagerly anticipating what promises to be an epic fight between two of the sport's most talented and skilled fighters.
Both Doheny and Goodman bring impressive records and skillsets to the table, and it's anyone's guess as to who will come out on top. Doheny, with a record of 22-3-0, is a seasoned veteran of the sport and has been boxing professionally since 2012. His last fight was a confirmed upcoming bout against Sam Goodman in the upcoming Tszyu vs. Harrison fight card. Doheny has been training hard and is more than ready to take on his opponent.
On the other hand, Sam Goodman is a young and talented fighter with an impressive undefeated record of 13-0-0. At just 24 years of age, Goodman has already made a name for himself in the world of boxing, and many believe he has a bright future ahead of him. However, facing off against someone as experienced and skilled as TJ Doheny will be a true test of his abilities.
At KingPin.pro, we've analyzed both fighters and the odds to give you the best prediction and pick for this fight. Our team of experts has taken a deep dive into the stats and past performances of both fighters to give you an in-depth analysis of what you can expect from this matchup. We've also taken into account the current betting odds, so you can make an informed decision when placing your bet.
But that's not all. KingPin.pro has an iOS and Android app that provides even more picks and parlays for boxing fans. Our app is easy to use and is updated regularly with the latest news, stats, and predictions from our team of experts. So, whether you're a seasoned better or new to the world of boxing betting, our app has everything you need to make informed decisions and potentially win big.
LET'S GET STARTED!
TJ Doheny
TJ Doheny is an Australian professional boxer who has quickly made a name for himself in the world of boxing. Born on March 14, 1986, in Portlaoise, Ireland, Doheny began his boxing career in his hometown before moving to Sydney, Australia, to pursue his passion for the sport. He turned pro in 2012 and has since made a significant impact on the boxing world.
Doheny's professional boxing record is impressive, with 22 wins, 3 losses, and 0 draws. He has won numerous titles, including the IBF super bantamweight title, which he won in 2018 after defeating Ryosuke Iwasa in a thrilling bout. Doheny's success in the ring is a testament to his dedication and hard work, and he has become an inspiration to many young boxers who aspire to follow in his footsteps.
One of Doheny's strengths as a fighter is his aggressive style, which has earned him the nickname "The Power." He is not afraid to take risks in the ring, and his opponents have learned to fear his devastating punches. Doheny has shown time and again that he can take on opponents who are taller and heavier than him and still come out on top. His ability to read his opponents and adapt his strategy accordingly has also been a key factor in his success.
Doheny's impressive knockout record is another reason why he is such a formidable opponent in the ring. Of his 22 wins, 16 have come from KO or TKO, showing that he has the power and precision to knock out even the toughest opponents. His ability to finish fights quickly has also made him a fan favorite, as spectators know that they are in for an exciting show when Doheny is in the ring.
The upcoming fight against Sam Goodman is a crucial one for Doheny, as he looks to cement his status as one of the top boxers in the world. While he knows that Goodman is a talented fighter with an undefeated record, Doheny is confident in his abilities and believes that he has what it takes to win. He has been training hard and is eager to step into the ring and showcase his skills once again.Fighter 2 Analysis: Sam Goodman
Sam Goodman may not have as much experience as Doheny, but he has an undefeated record of 13-0-0. He's known for his speed and agility in the ring, which makes him a formidable opponent. Goodman has also shown that he can take a punch and keep going, which will be important in this fight.
Sam Goodman
Sam Goodman is a young fighter who has been making waves in the boxing world. At just 24 years old, Goodman has an impressive record of 13-0-0, with all 13 wins coming by way of knockout. He's known for his quick hands, impressive footwork, and powerful punches, which have earned him a reputation as one of the rising stars in the sport.
Goodman's fighting style is based on his ability to move quickly around the ring, always looking for openings to deliver a knockout blow. He's got a lot of power in both his hands and his feet, and he's not afraid to use them. In addition, he's got excellent stamina, which allows him to maintain a high pace throughout the fight.
In order to win this fight against TJ Doheny, Goodman will need to use his speed and agility to avoid Doheny's powerful punches. He'll need to focus on his footwork, constantly moving around the ring to avoid getting trapped in the corner or against the ropes. If he can do this, he'll be able to create openings for his own punches, which could lead to a knockout.
Goodman's youth and relative lack of experience in the sport may work against him in this fight, however. Doheny is a seasoned veteran who has faced some of the toughest fighters in the world, and he knows how to adapt to different styles of fighting. If Goodman can't keep up his pace and movement throughout the fight, he may find himself getting caught by Doheny's powerful punches, which could lead to his downfall.
Odds: TJ Doheny +290 Sam Goodman -410
The odds for this fight are in favor of Sam Goodman, with odds of -410. This means that you would need to bet $410 to win $100. On the other hand, TJ Doheny has odds of +290, which means that you would win $290 for a $100 bet. While the odds are in favor of Goodman, Doheny's aggressive fighting style and impressive record could give him an edge in this fight.
Prediction:
While Goodman is the favorite in this fight, we believe that TJ Doheny has what it takes to come out on top. His aggressive fighting style and knockout record make him a formidable opponent, and he has already shown that he can take on taller and heavier fighters. Our pick for this fight is TJ Doheny.
Pick: TJ Doheny +290
KingPin.pro is the go-to source for boxing picks and parlays. Download our iOS and Android app to get expert analysis and predictions for all the upcoming fights.
Note: This article is for informational purposes only. Betting on boxing can be risky and is not suitable for everyone. It's important to gamble responsibly and within your means.
#1

last 30 days winnings
($452)
#2

#4