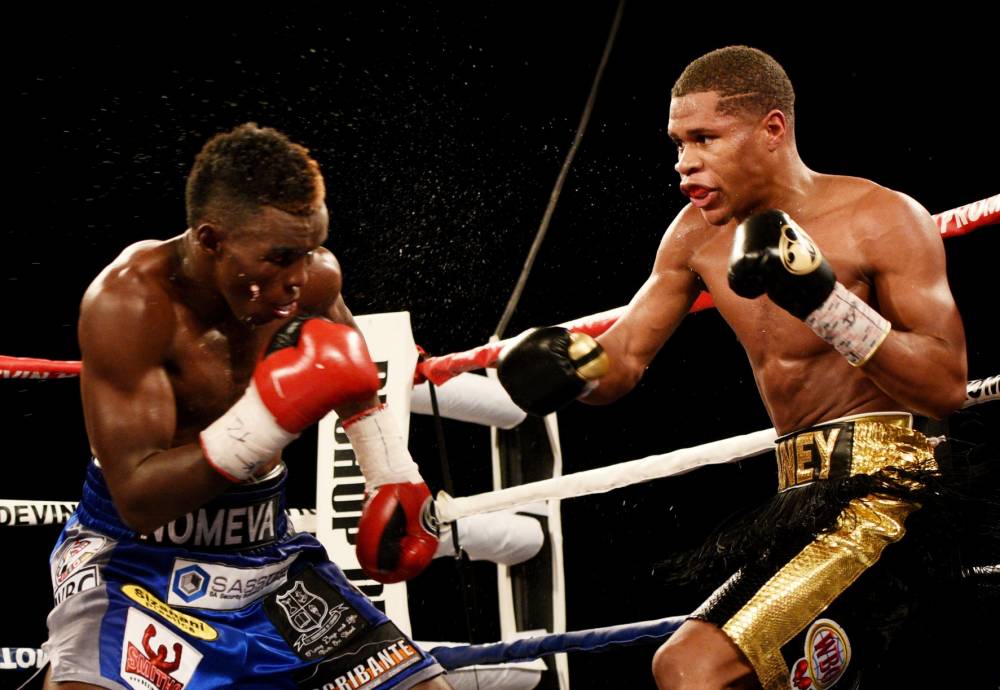 Devin Haney vs Vasyl Lomachenko Prediction Boxing Picks 5/20
May 19, 2023, 7:06:09 AM
© Henrietta Wildsmith/The Times
Introduction:
The boxing world is abuzz with excitement as Devin Haney prepares to face off against Vasyl Lomachenko on May 20, 2023, in Las Vegas. This clash of titans promises to be an exhilarating showdown, with both fighters showcasing exceptional skills and records. In this article, we will provide an in-depth analysis of both boxers and present our prediction for the outcome of the fight. Get the best boxing picks and parlays for tonight's action!
Review of Fighters:
Devin "The Dream" Haney enters the ring with an impeccable record of 29-0-0, making him one of the most promising boxers of his generation. Born in San Francisco, California, and fighting out of Las Vegas, Nevada, Haney has exhibited extraordinary talent and potential. At just 24 years old, he possesses a combination of speed, agility, and defensive prowess that sets him apart from his competitors. Haney's exceptional footwork and sharp reflexes allow him to effectively dodge punches while delivering precise and powerful counterattacks.
Vasyl "Hi-Tech" Lomachenko, with a record of 17-2-0, is a seasoned veteran in the sport. Hailing from Bilhorod-Dnistrovskyi, Ukraine, and fighting out of Oxnard, California, Lomachenko is renowned for his technical mastery and explosive fighting style. His footwork, angles, and ability to seamlessly transition between offense and defense make him a formidable opponent. Lomachenko's impressive resume includes victories over top-level opponents, solidifying his status as one of the best pound-for-pound fighters in the world.
Prediction
After careful evaluation of both fighters' skills, styles, and recent performances, our prediction leans towards Devin Haney securing victory in this high-stakes bout. Haney's youth, speed, and defensive capabilities give him a significant advantage against Lomachenko. His ability to control the distance, use effective lateral movement, and land clean, accurate shots will pose challenges for Lomachenko throughout the fight.
Additionally, Haney's undefeated record demonstrates his consistency and mental fortitude inside the ring. He has proven his ability to handle pressure situations and make necessary adjustments to overcome formidable opponents. Haney's composed demeanor, combined with his exceptional boxing IQ, will play a crucial role in outsmarting Lomachenko and capitalizing on openings.
While Vasyl Lomachenko's skill set and experience cannot be underestimated, Haney's youth and athleticism give him the edge. Haney's speed and reflexes will allow him to evade Lomachenko's attacks and counter with precision and power. By dictating the pace of the fight and controlling the distance, Haney can neutralize Lomachenko's offensive arsenal.
In conclusion, our prediction favors Devin Haney to secure victory in the highly anticipated bout against Vasyl Lomachenko. Haney's youth, speed, defensive skills, and undefeated record position him as the fighter likely to come out on top.
Pick: Devin Haney ML -250
Upgrade to View Prediction
#1

last 30 days winnings
($452)
#2

#3