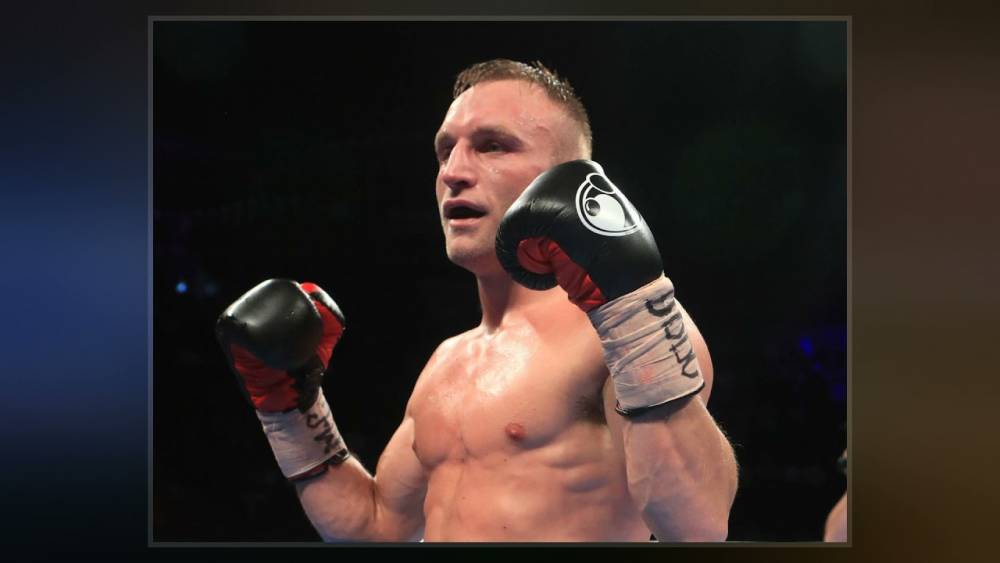 Dennis Hogan vs James Metcalf Prediction Boxing 5/20
May 19, 2023, 1:27:22 AM
Introduction:
The boxing world is gearing up for an intriguing showdown between Dennis "Hurricane" Hogan and James "Kid Shamrock" Metcalf on May 20, 2023 at Dublin, Ireland. Both fighters are eager to prove their skills and claim victory in this highly anticipated matchup. In this article, we will provide an extensive review of each fighter, analyzing their strengths, weaknesses, and fight history. Ultimately, we will explain why our prediction leans toward James Metcalf as the likely winner in this contest.
Dennis "Hurricane" Hogan:
Dennis Hogan, with a professional boxing record of 31-4-1, is an experienced fighter known for his aggressive style and tenacity in the ring. At 38 years old, Hogan brings a wealth of experience and ring craft to his bouts. While Tapology does not have Hogan's full boxing history, his previous fights have showcased his ability to withstand punishment and deliver powerful punches.
In terms of physical attributes, Hogan stands at 5'8" with a reach of 68.5". These measurements, coupled with his relentless pressure and boxing skills, allow him to close the distance and engage opponents effectively. However, Hogan's age and wear and tear from previous fights could potentially impact his performance against a younger and hungry opponent like James Metcalf.
James "Kid Shamrock" Metcalf:
James Metcalf, with a professional record of 24-2-0, is a skilled boxer hailing from Liverpool, Merseyside. At 34 years old, Metcalf is in the prime of his career and has shown significant improvement in recent fights. His fighting style is characterized by technical proficiency, precise combinations, and excellent footwork.
Metcalf has proven himself against tough opponents, including notable wins over Kerman Lejarraga and Sam Eggington. His ability to adapt to different styles and capitalize on openings makes him a formidable opponent in the ring. While he may not have the same level of experience as Hogan, his youth, speed, and technical prowess give him an advantage in this matchup.
Prediction:
Based on our analysis, we predict that James "Kid Shamrock" Metcalf will come out on top in the matchup against Dennis Hogan. Metcalf's technical skills, combined with his youth and hunger, make him a strong contender to claim victory in this fight. He has shown the ability to outbox opponents and control the pace of the fight with his superior footwork and combination punching.
Furthermore, Hogan's age and wear and tear from previous bouts could work against him, especially against a younger and more energetic fighter like Metcalf. While Hogan's aggression and determination are commendable, we believe that Metcalf's technical skills and ability to capitalize on openings will be the deciding factors in this contest.
In conclusion, our prediction leans toward James Metcalf emerging as the winner in the upcoming fight against Dennis Hogan. His technical proficiency, youth, and hunger for victory give him the edge over Hogan. However, in boxing, anything can happen, and both fighters will enter the ring with their sights set on victory.
Pick: James Metcalf ML -150
Upgrade to View Prediction
#1

last 30 days winnings
($334)
#2

#3