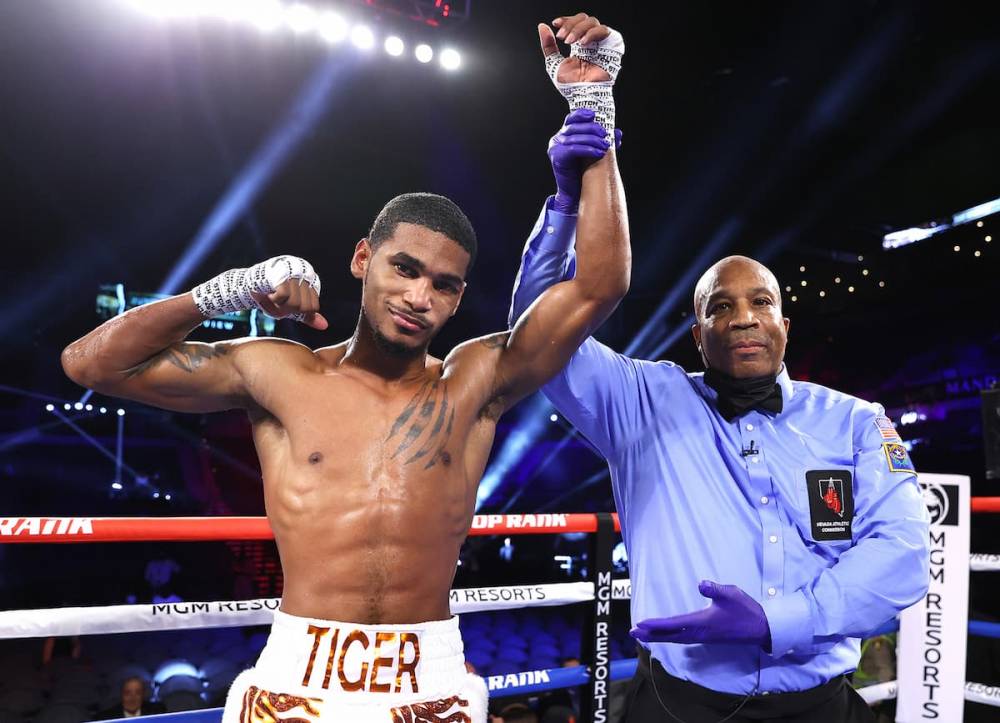 Delante Johnson vs. Alfonso Olvera Prediction Boxing Expert
Mar 30, 2023, 4:10:19 AM
Introduction
On April 1, 2023, Delante Johnson and Alfonso Olvera will step into the boxing ring to face each other in a highly anticipated bout. In this article, we will provide a preview of each fighter and offer a final prediction on who we believe will emerge victorious.
Delante Johnson
Delante "Tiger" Johnson is a young, up-and-coming boxer from Cleveland, Ohio. At the age of 24, he has already compiled an impressive record of wins, including his most recent knockout victory over Mike O'Han Jr. Johnson is known for his aggressive style and powerful punches, which have helped him earn a reputation as a rising star in the sport.
Johnson is a fighter with a lot of potential, and he is widely considered to be one of the best young prospects in boxing. He has been impressive in his previous fights, displaying a lot of power and aggression in the ring. His punching power is undeniable, and he has a strong right hook that can cause a lot of damage to his opponents.
Alfonso Olvera
Alfonso Olvera is a seasoned veteran in the boxing world, hailing from Nogales, Sonora, Mexico. With a record of 12-7-3, Olvera has faced some of the toughest opponents in the sport and has demonstrated his ability to compete at a high level. Olvera possesses a long reach and is a skilled counterpuncher, making him a formidable opponent for anyone he faces in the ring.
Olvera is known for his defensive skills and his ability to counterpunch. He is a fighter who likes to stay on the outside and pick his shots carefully. He has a good jab, and he is very good at slipping punches.
Final Prediction: Delante Johnson by KO/TKO or Disqualification
While Alfonso Olvera has the experience and skills to make this a competitive fight, we believe that Delante Johnson's youth and power will ultimately prove to be too much for him. Johnson's aggressive style and ability to deliver devastating blows make him a serious threat in the ring, and we predict that he will win by either knockout or technical knockout. However, it's also possible that Olvera could be disqualified if he's unable to handle Johnson's intensity and resorts to unsportsmanlike conduct.
#1

last 30 days winnings
($1,471)
#2