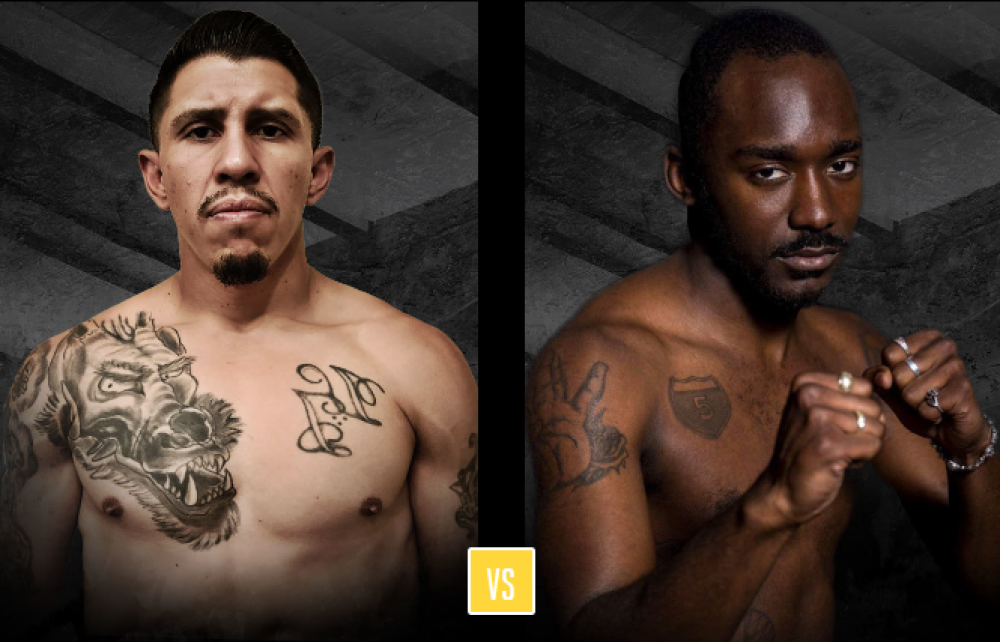 Daniel Alvarez vs. Micah Mitchell: BKFC 38 Prediction
Mar 17, 2023, 5:31:56 PM
Daniel Alvarez vs. Micah Mitchell
Bare-knuckle fighting is rapidly becoming one of the most popular combat sports in the world, and fans are eagerly anticipating the upcoming BKFC 38 event on April 21, 2023. One of the most exciting matchups on the card features Daniel Alvarez and Micah Mitchell Morris, both of whom are looking to establish themselves as serious contenders in the men's flyweight division. In this article, we will preview both fighters and provide a prediction on who will emerge victorious in this exciting battle.
Daniel Alvarez
Daniel Alvarez is a rising star in the men's flyweight division, with a record of 1-0-0 in BKFC. Despite having only one professional fight under his belt, Alvarez has shown that he has the skills and talent to compete at the highest level of the sport.
Alvarez is a well-rounded fighter with a strong grappling game and solid striking skills. He is particularly adept at taking his opponents to the ground and controlling them from the top position. Alvarez also has a good chin and can absorb punishment, which makes him a tough opponent to finish.
One of Alvarez's biggest strengths is his ability to adapt to his opponent's style. He is a smart fighter who can read his opponent's movements and adjust his game plan accordingly. Alvarez is also a hard worker who is constantly improving his skills and refining his techniques.
Micah Mitchell
Micah Mitchell Morris is a relative newcomer to bare-knuckle fighting, with a record of 0-1-0. He suffered a loss in his debut fight against Ryan Reber at BKFC 25, but he has since been working hard to improve his skills and prepare for his next fight.
Morris is a powerful striker with good punching power and solid defense. He is aggressive in the ring and likes to push the pace, which can be an effective strategy in bare-knuckle fighting. Morris also has some grappling skills, which could come in handy if the fight goes to the ground.
Despite his loss in his debut fight, Morris is a determined fighter who is constantly working to improve his skills and refine his techniques. He has the potential to be a serious contender in the men's flyweight division, but he will need to put on a strong performance against Alvarez if he wants to establish himself as a force to be reckoned with in the sport.
Prediction
While Morris is a talented fighter with a lot of potential, we predict that Alvarez will come out on top in this fight. Alvarez has more experience in the sport and has faced tough opponents in the past. He also has the advantage of being a skilled and well-rounded fighter with good grappling and striking abilities.
Furthermore, Alvarez's ability to adapt to his opponent's style and game plan makes him a tough opponent to beat. Morris may have the power to hurt Alvarez, but we don't see him being able to put him away.
In the end, we predict that Alvarez will win this fight by decision. He will use his superior grappling skills to control Morris on the ground and score points on the judges' scorecards. While Morris may have moments of success in the fight, we believe that Alvarez will ultimately emerge victorious.
Pick: Daniel Alvarez
Are you a box fan looking for the best boxing picks and parlays for your next fight night? Look no further than KingPin.pro, the top-rated sports betting app available on both iOS and Android. With real-time odds, public betting data, and comprehensive data analysis, you'll be able to make informed decisions when placing your bets.
But that's not all. KingPin.pro also offers access to expert handicappers and their boxing picks. These handicappers are experts in their field, with a proven track record of success, making their boxing fantasy picks and boxing picks tonight reliable and valuable. Users can purchase picks from handicappers for a variety of sports, including the NBA, NFL, MLB, and more.
In addition to expert picks, KingPin.pro also allows users to place their own picks and compete for a spot in the top 10 leaderboard. This is a great opportunity to test your skills against other sports bettors and potentially earn a payout if your pick makes it to the top 10.
One of the unique features of KingPin.pro is that users can view all the picks on the site, not just those from the handicappers they choose to follow. This allows users to gain more insight into the overall trends and predictions of the community and make more informed betting decisions.
Overall, KingPin.pro is a comprehensive and user-friendly platform for sports bettors looking for the best boxing parlays and boxing picks. Whether you're a seasoned bettor or new to the game, this app offers valuable insights and expert advice to help you make informed decisions and potentially earn some money. So, download KingPin.pro today and start betting like a pro!
#1

last 30 days winnings
($452)
#2

#3