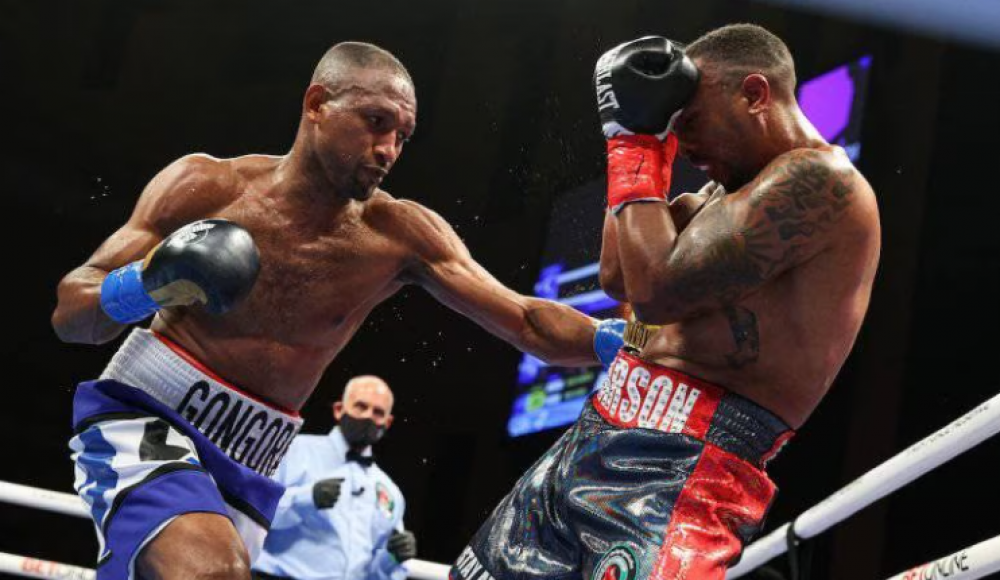 Boxing Expert Picks: Christian Mbilli vs. Carlos Gongora
Mar 22, 2023, 8:36:17 PM
Christian Mbilli vs. Carlos Gongora
On March 23, 2023, two talented boxers, Christian Mbilli and Carlos Gongora, will step into the ring at the Montreal Casino in Quebec, Canada for a highly anticipated super middleweight bout. In this article, we will provide a detailed preview of each fighter, analyzing their past performances, notable skills, and potential game plans for the upcoming fight. Based on this analysis, we will make a final prediction on the likely outcome of the bout.
Christian Mbilli
Record: 23-0 (20 KOs)
Mbilli is a 40-year-old French boxer who boasts an impressive undefeated record of 23 wins with 20 knockouts. He fights out of the orthodox stance and is known for his exceptional power and precise punching technique. Mbilli's knockout percentage of 87% is higher than Gongora's, making him a feared opponent in the ring. He has a reach of 72 inches and stands at a height of 5' 10.5". Mbilli has an advantage in experience and rankings, having debuted in 2017, one year and nine months later than Gongora, and currently holding a rank of 5 by the WBA, 2 by the WBC, 11 by the WBO, and 5 by the RING in the super middleweight division.
Skills: Mbilli has an impressive knockout record, and his power in his punches is a major strength. He is known for his accuracy and ability to pick apart his opponents. He has excellent hand speed and footwork, making him a formidable opponent in the ring.
Weaknesses: Mbilli's age may be a factor as he faces younger fighters in the future. Additionally, his stamina and endurance have yet to be fully tested as he has only gone the full 10 rounds once in his career.
Carlos Gongora
Record: 21-1 (16 KOs)
Gongora is a 25-year-old Ecuadorian boxer who has a record of 21 wins, one loss, and 16 knockouts. He fights out of the southpaw stance and is known for his hand speed and footwork. Gongora has a height advantage of 4 inches over Mbilli, standing at 6'1" with a reach of 72 inches. He has a lower ranking than Mbilli, with a rank of number 9 by the WBC and 13 by the IBF in the super middleweight division.
Skills: Gongora is a skilled boxer who relies on his quick reflexes and movement in the ring. He is adept at throwing combinations and has solid power in his punches. He has a good defense and is able to slip and counterpunch effectively.
Weaknesses: Gongora's knockout percentage is lower than Mbilli's, which may be a disadvantage for him in the fight. He has not fought as often as Mbilli in recent years, which may impact his ability to perform at his best. Additionally, his stamina and endurance may also be called into question, as he has only gone the full 12 rounds once in his career.
Prediction
Based on their respective skills, records, and rankings, Mbilli is the favorite to win the fight. His knockout percentage and power in his punches give him a clear advantage in the ring. However, Gongora is a skilled boxer who should not be underestimated, and he may be able to use his movement and quick reflexes to keep the fight competitive. Overall, it is expected that Mbilli will win the fight by KO/TKO or disqualification due to his superior power and experience in the super middleweight division.
Pick: Christian Mbilli ML -275
Are you a box fan looking for the best boxing picks and parlays for your next fight night? Look no further than KingPin.pro, the top-rated sports betting app available on both iOS and Android. With real-time odds, public betting data, and comprehensive data analysis, you'll be able to make informed decisions when placing your bets.
But that's not all. KingPin.pro also offers access to expert handicappers and their boxing picks. These handicappers are experts in their field, with a proven track record of success, making their boxing fantasy picks and boxing picks tonight reliable and valuable. Users can purchase picks from handicappers for a variety of sports, including the NBA, NFL, MLB, and more.
In addition to expert picks, KingPin.pro also allows users to place their own picks and compete for a spot in the top 10 leaderboard. This is a great opportunity to test your skills against other sports bettors and potentially earn a payout if your pick makes it to the top 10.
One of the unique features of KingPin.pro is that users can view all the picks on the site, not just those from the handicappers they choose to follow. This allows users to gain more insight into the overall trends and predictions of the community and make more informed betting decisions.
Overall, KingPin.pro is a comprehensive and user-friendly platform for sports bettors looking for the best boxing parlays and boxing picks. Whether you're a seasoned bettor or new to the game, this app offers valuable insights and expert advice to help you make informed decisions and potentially earn some money. So, download KingPin.pro today and start betting like a pro!
#1

last 30 days winnings
($452)
#2

#3